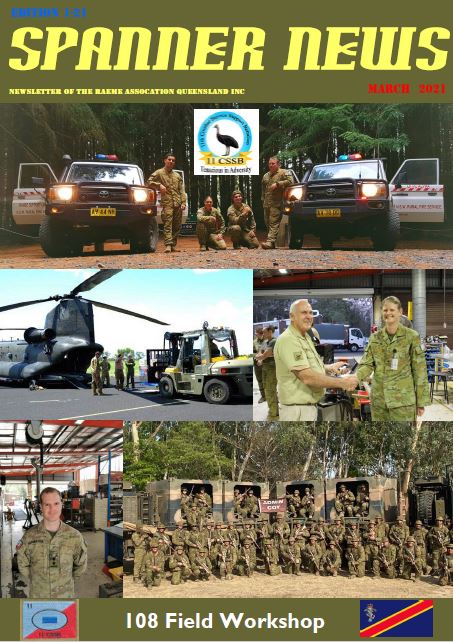 Just in time for Easter, attached is our first edition of Spanner News for 2021. This edition is packed full of happenings within our Corps and RAQ articles including:
Meet and hear from our HOC - BRIG James Allen

Messages from our REP COL COMDT – BRIG Dave Creagh

Queensland update from COL COMDT – QLD COL Steve Evans

Australia Day Awards

108 FD WKSP - Unit Happenings

Introducing the CO RAMS – LTCOL Trent Groves

1 SIG REGT, TST, 100 LSS Report

5th AVN REGT Support to OP FIJI Assist 20-1

Bulimba Barracks Heritage

DFWA & DVA Matters

RAQ Activities

RNN - Operation Spanner Pack

and Much More
Thanks again for the great work done by our Comms Chair & Patron Ross Grant and all our contributors.
Copies of all editions are available for download from our website on the Spanner News Page, click on the image above.
---
ANZAC DAY March - Brisbane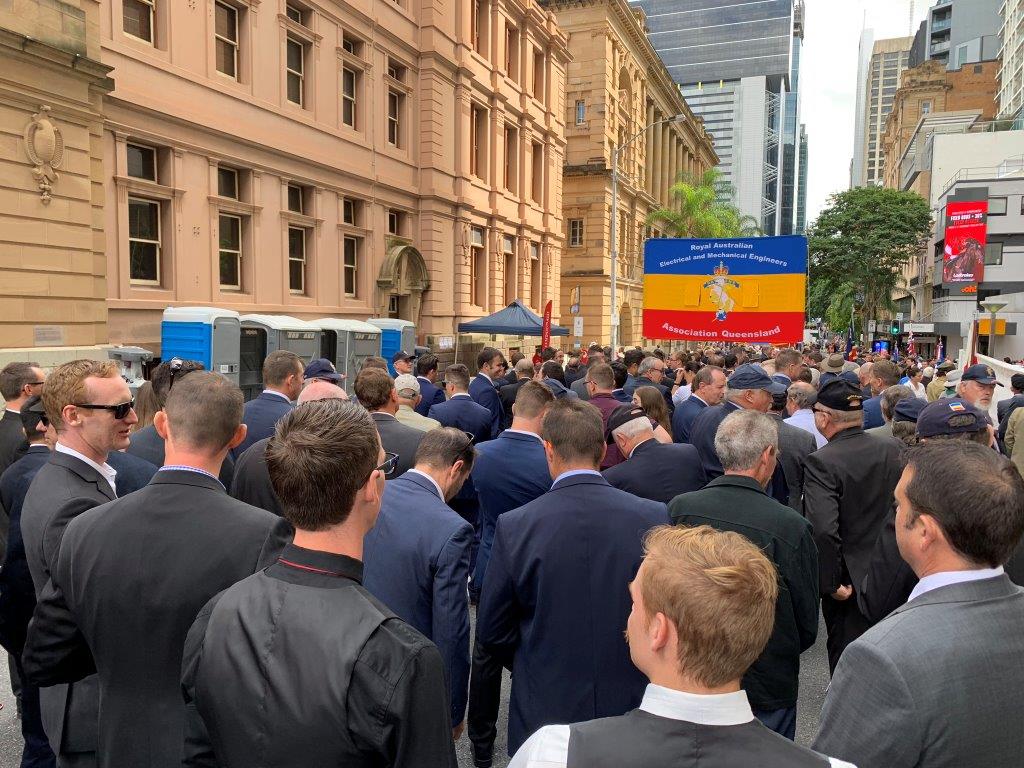 The Brisbane ANZAC Day March is on for 2021, Details so far are:
FUP - is William St (near Treasury Hotel)

RAQ is Serial 84 in Group 7 Section C
Timings:
Step Off expected to be 11.05hr

We are aiming to have the RAQ banner in place around 10.30hr

FUP are limited in size and are going to be congested, hence timings.

Physical distancing is to be maintained in FUP
Buggy Request – Let us know ASAP This email address is being protected from spambots. You need JavaScript enabled to view it.
Veterans in Wheelchairs (with a carer) are encouraged to take part and are to be located in front of the Assoc.