7CSSB Soldier of the Year 2019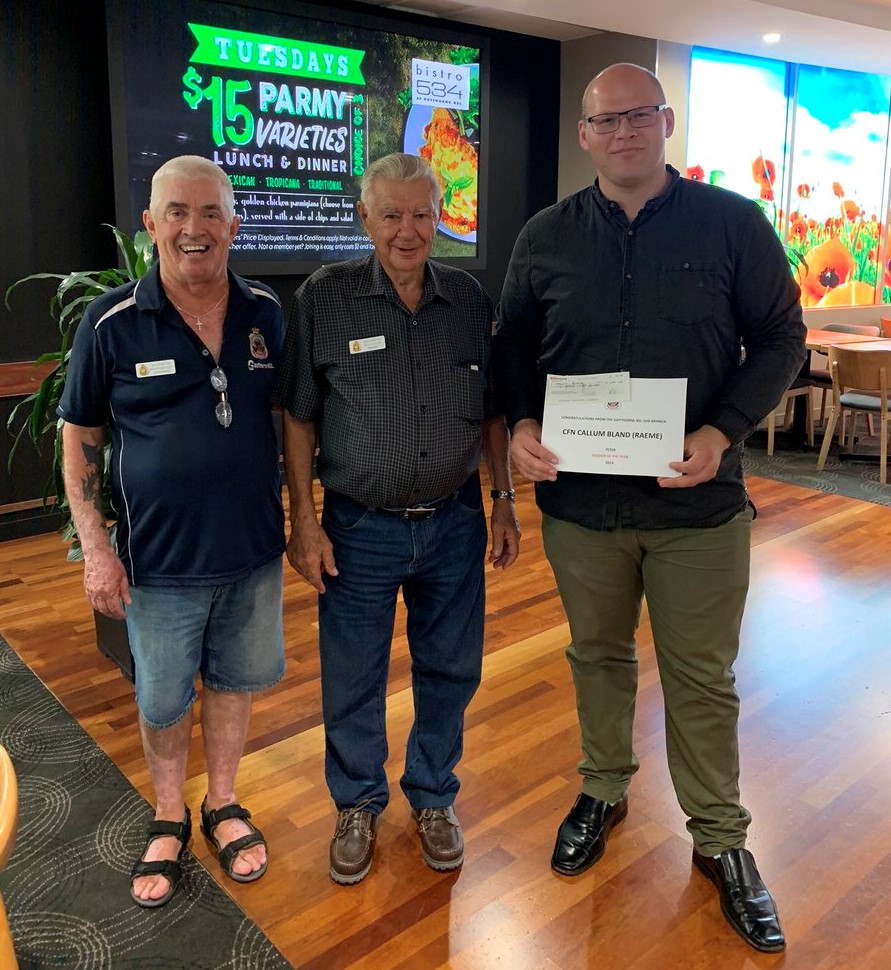 Pictured Above: Congratulations to Soldier of the Year 2019, CFN Callum Bland, who was presented his award recently, generously donated by the Gaythorne RSL.
SE QLD Craftsman of the Year - CFN Gavin Kermode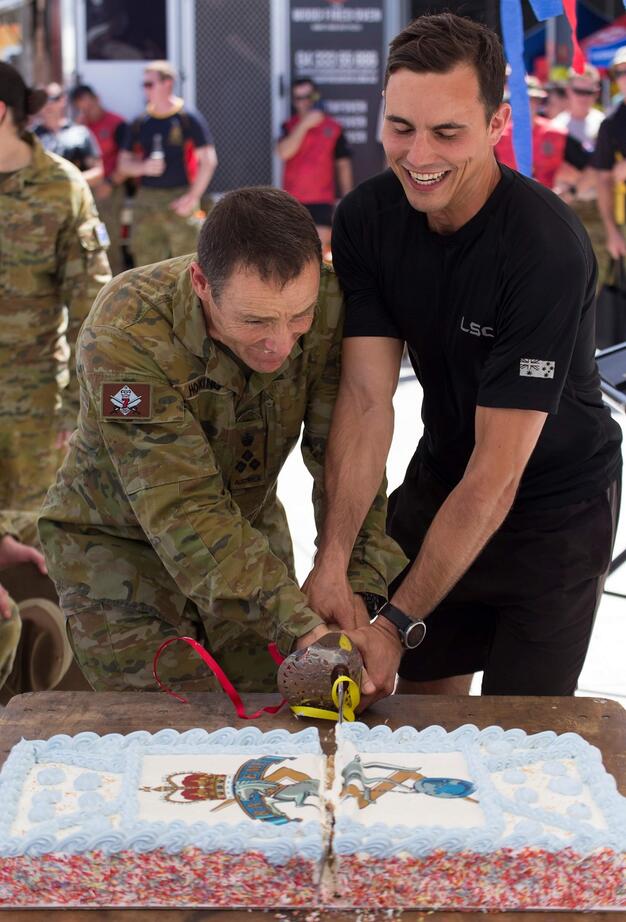 Pictured Above: Congratulations to CFN Gavin Kermode, 2GHB, pictured above cutting the RAEME Birthday Cake with the 7 BDE COMD, BRIG Andrew Hocking.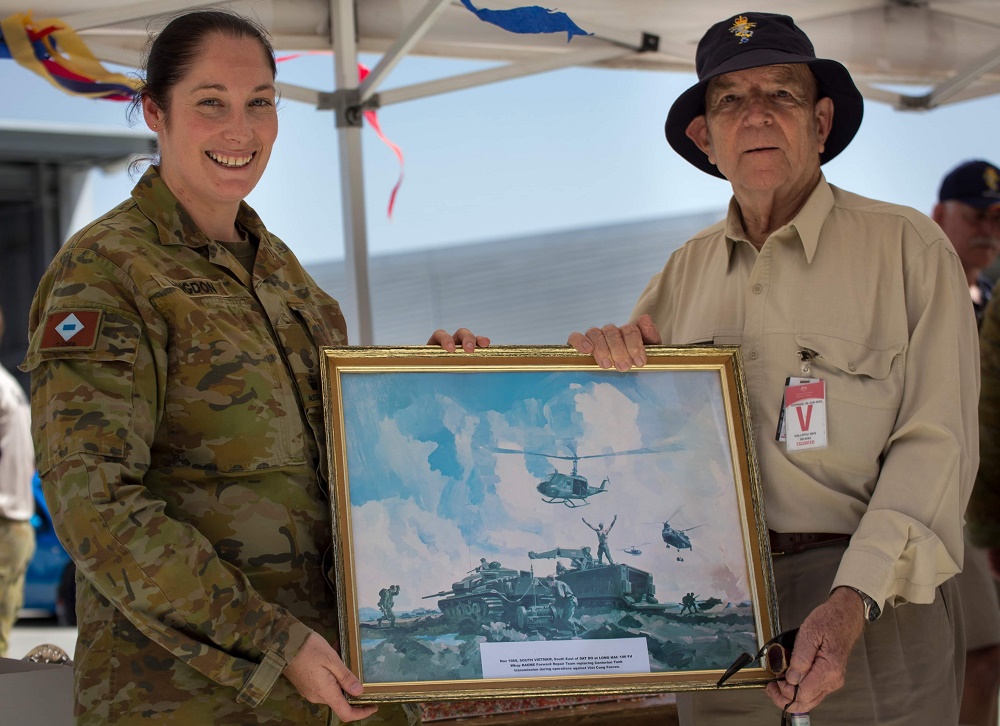 Pictured Above: MAJ Angela Langdon OC 106 FD WKSP with LTCOL Claude Palmer (retd), former OC 106 FD WKSP pictured together with a copy of the Corps Painting, 2 Dec 2019.
106 FD WKSP - MAJ Norm Hicks-Hall Award Winner
Congratulations to CFN Brendan Devine, who is the recipient of this year's Award. Brendan was chosen from amongst his peers, for his outstanding performance and efforts in 2019. We congratulate Brendan, who will receive a plaque and $400 gift voucher.
Award History
Major W.I.N.S. (Norm) Hicks-Hall was the inaugural Officer Commanding 106 Fd Wksp RAEME when it was established at Nui Dat, South Vietnam, in 1968.
Trish, Norm's wife, gifted funds to establish "... an award as an incentive to a young tradesman of 106..." as this is what Norm would have wanted and it would be a lasting memorial to him. Provided a suitable candidate is identified, the Award will usually be presented each year as part of RAEME Birthday celebrations.
To view the history of the Award go to the 106 FD WKSP Website