Governor General Officially Opens New 106 Fd Wksp Facilities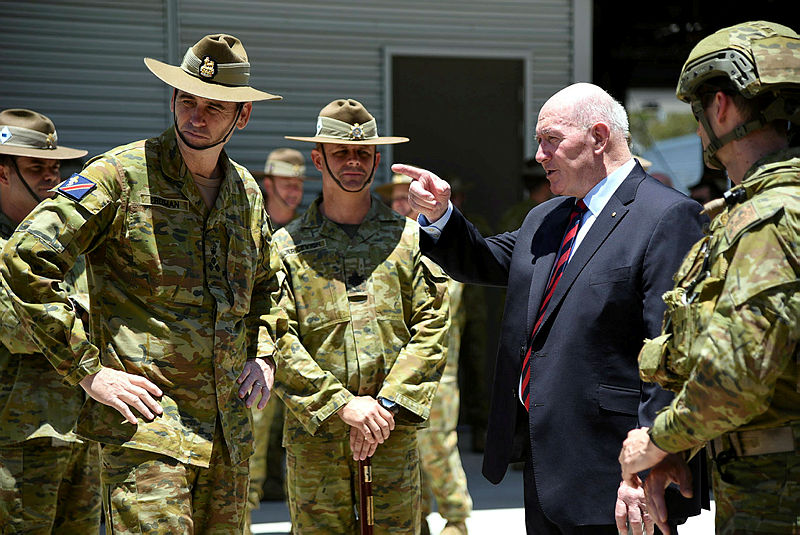 Pictured Above: His Excellency, the Governor-General of the Commonwealth of Australia, Sir Peter Cosgrove, AK, MC (Retd) (second right), and HOC Brigadier Andrew Freeman (left), discuss the new Land 121 Vehicles on display at 7th Combat Service Support Battalion.
106 Field Workshop is a medium-grade repair facility in support of the 7th Combat Brigade. The role is to provide close maintenance support to the brigade whilst providing integral support to the Battalion.
Approximately 220 tradesmen across all of the ground RAEME elements and offers materiel support in both barracks and field environments as well as in support of current operations.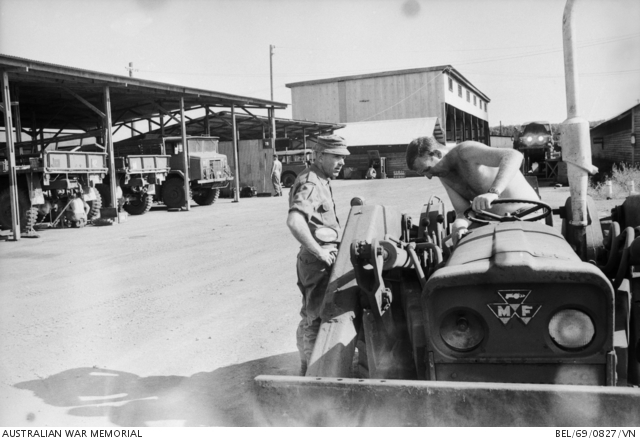 Pictured Above: Nui Dat, South Vietnam. 1969-12. Major Claude Palmer of Wilson, Qld (standing), the Officer Commanding (OC) the largest RAEME unit, the 106th Field Workshops, discusses the repairs necessary on this MF (Massey Ferguson) tractor with the OC of the vehicle repair platoon, LT Frank Maloney of Launceston, Tas.