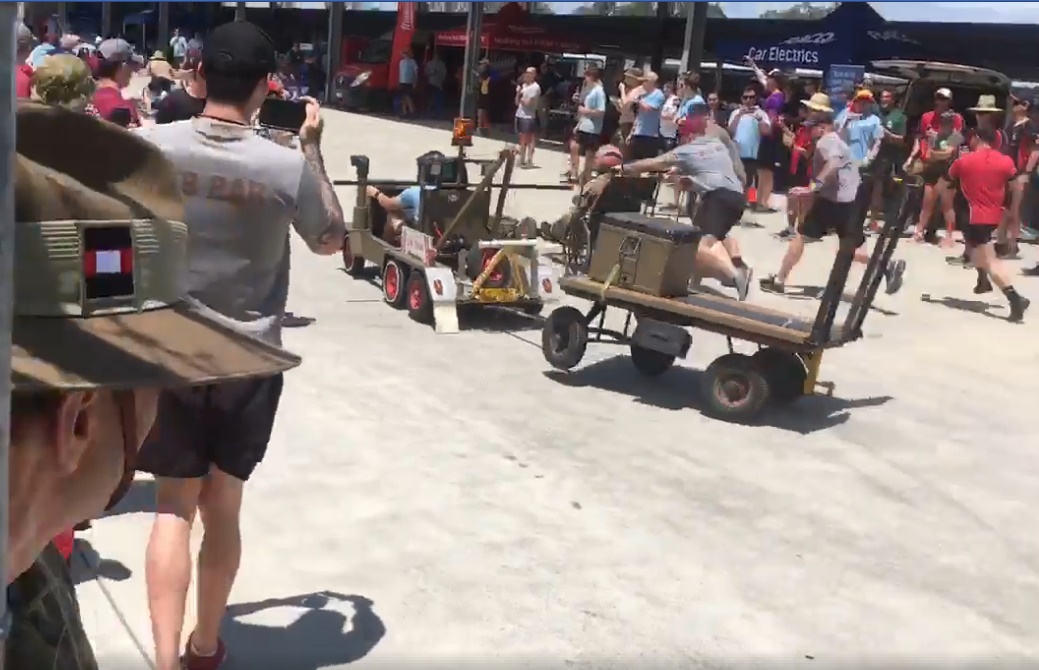 The Army Museum South Queensland is hosting an exhibition "Sport in The Army" commencing 26 February 2021 to 8 December 2021, which will display Army sporting memorabilia and other pieces including Original Trophies, photographs, videos and figurines.
The display hosts a snapshot of sports played by the Army in Queensland from 1824 to the current day.
I believe there is some great representation from RAEME in the exhibition with some of the 'Billy Cart' race footage on display and a Billy Cart!
Bookings can be made online by visiting the Army Museum South Queensland website, by This email address is being protected from spambots. You need JavaScript enabled to view it. or by calling 0429 954 663.
Cost is $15.00 per person which allows entry to the Barracks, an Audio presentation, a Devonshire morning tea served with Mess silver, a walking tour of the historical barracks, a souvenir booklet and a group photo. Bookings can be made for either groups or individuals.
---
NT RAEME Association Meeting - Darwin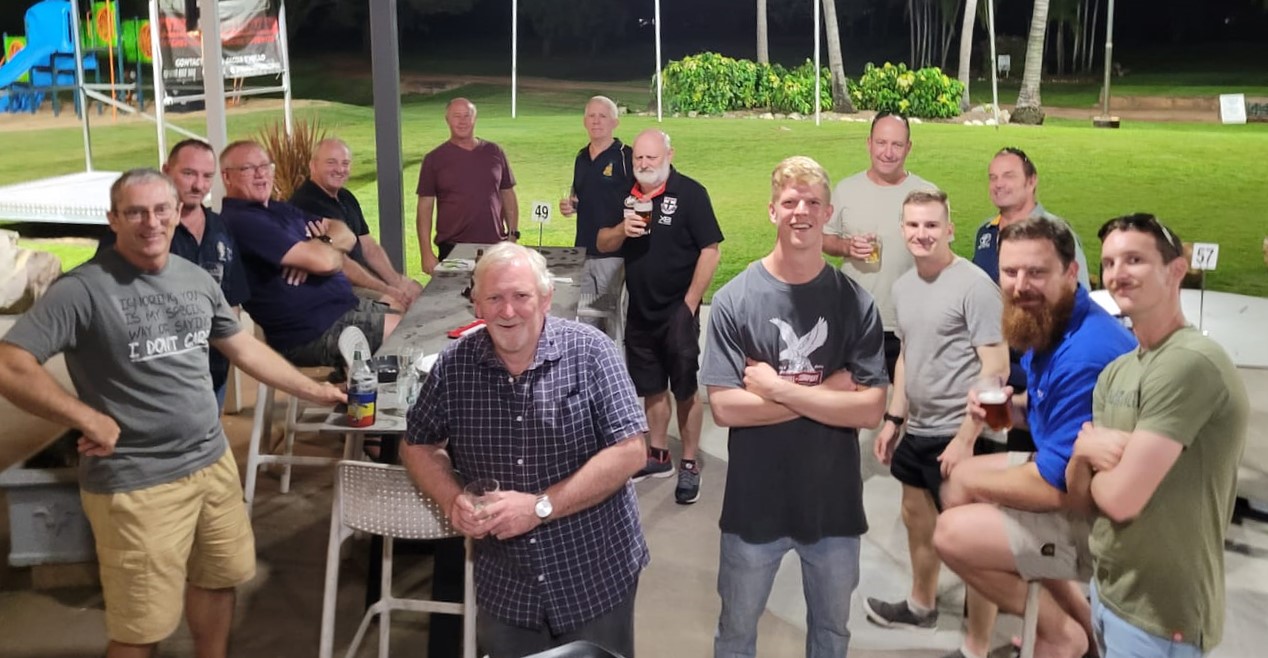 Pictured Above: RAEME Members catch up at the Palmerston Golf club for the NT RAEME Association meeting on 25 March 2021. Small part of tonight's gathering, meeting new mates and reuniting with long lost friends is what it is all about, cheers gents, thanks for coming down. Seems the association is here to stay...
What a great turnout last Thursday night, was good to see so many people and to have a keen interest to keep the NT RAEME association going, thank you.
I did state at the meeting that we would form a committee after ANZAC day, however after a few more drinks It was decided to call for nomination now and get the new committee voted in sooner than later. A long with that there is a number or returns (well over due) I need to submit that requires the committee member names.
Now is the real test, the current committee (all two of us) would like to call for nomination to form a new committee, all positions are open for nominations.
If you would like to nominate yourself or nominate someone else (with their approval) for a position, please email the nomination to myself at This email address is being protected from spambots. You need JavaScript enabled to view it. or leave a message on 0418813804.
We are hoping to have all nomination in by 8 April with the AGM on the 15 April to vote in the new committee. Meeting place TBA.
Myself and Steve will still lead the push for ANZAC Day March 2021.
So please if you can find the time to support the the association and volunteer for a position on the committee please do so, so we can keep the association alive and well.
Looking forward to seeing the nomination.
The current secretary of NT RAEME ASSOCIATION