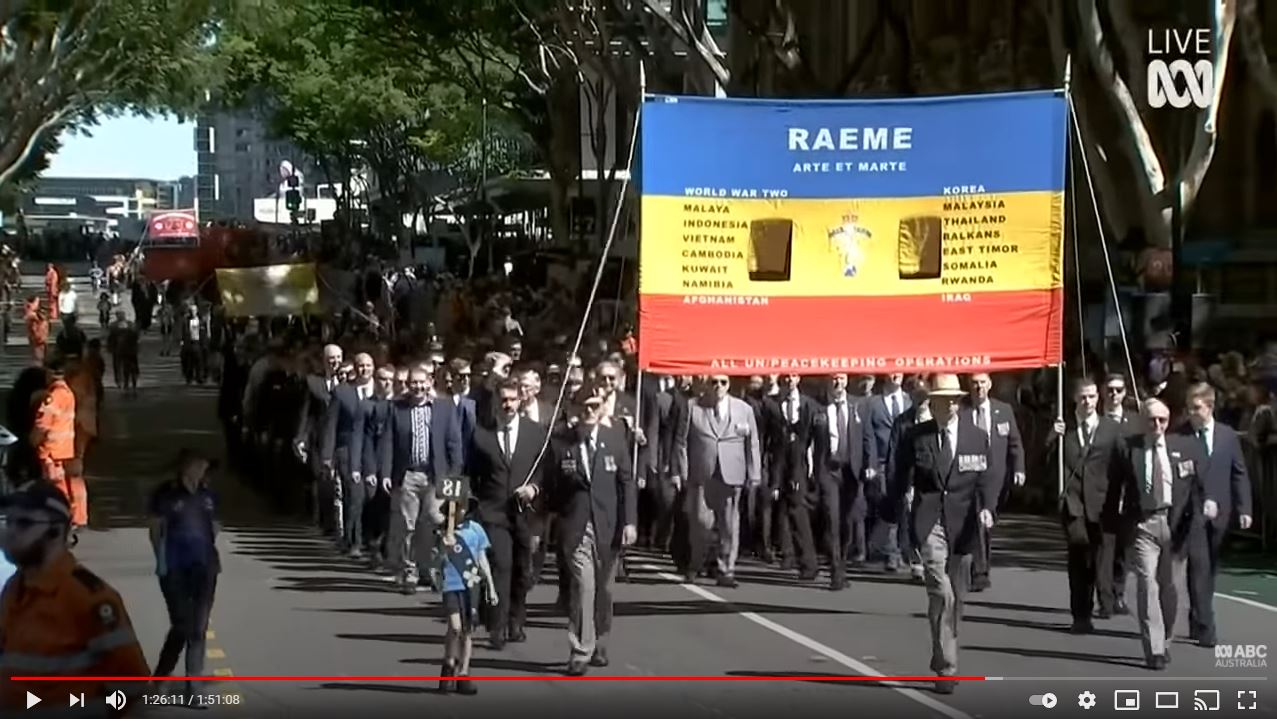 Pictured Above: ANZAC Day March Brisbane 2021 (Click on the image above to view the parade)
Well what a day!. We managed to have stellar attendance to March's and Function from Brisbane north to Townsville of over 300 members and guests in attendance.
In Brisbane the March stepped off around 1115hr what was a perfect Autumn day. Lead by BRIG Ed Smeaton, our contingent flew our Association banner proudly, escorted by the OJT's from Brisbane and over 170 participants. The streets were lined with thousands of cheering Brisbane residents, supporting what has to be one of the most remarkable parades held.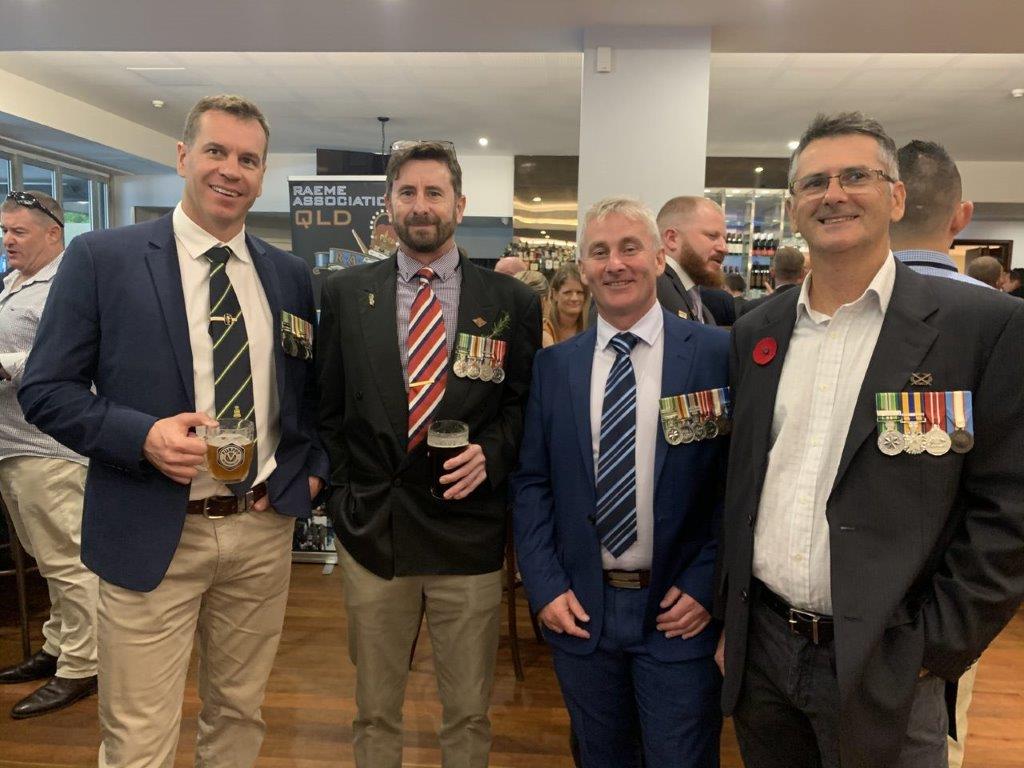 Pictured Above: Members and Guests at the Port Office Hotel ANZAC Day Function (Click on the image to view more photos)