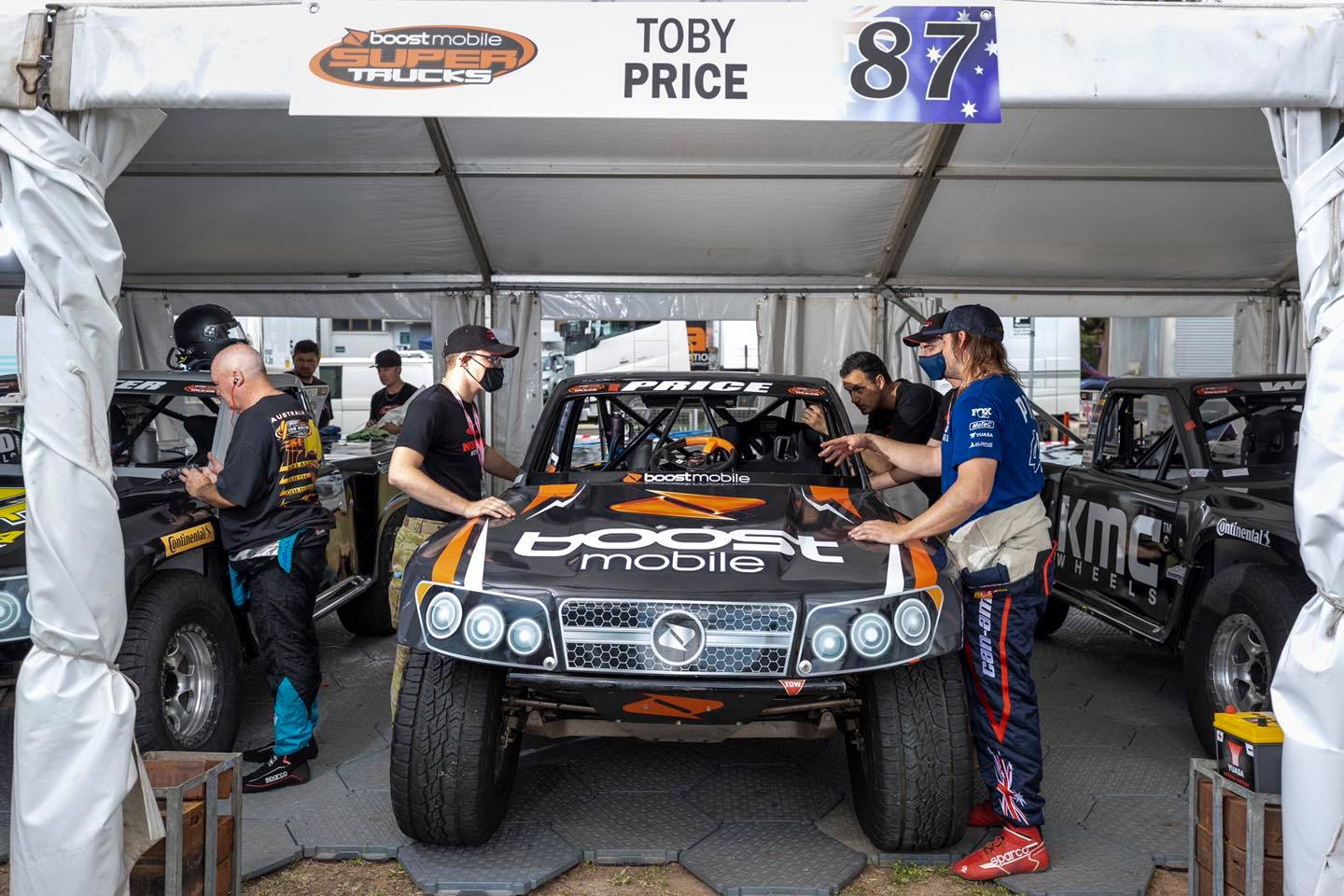 Pictured Above: CPL David Seymour, of 2 CAV REGT, speaks with Super Truck driver Toby Price during the NTI Townsville 500 Supercars event. Photo: CPL Brodie Cross.
RAEME soldiers used their skills to keep the Stadium Super Trucks racing during the NTI Townsville 500 Supercars event earlier this month.
Nine junior RAEME soldiers from units across the 3rd Brigade were selected to support the Super Trucks from July 9 to 11, working with the drivers, conducting general vehicle maintenance, body repairs and staging the ramp jumps.
More familiar with working on armoured cavalry tanks, Corporal David Seymour from the 2nd Cavalry Regiment explained how the adaptability of their trade-based skills allowed the RAEME soldiers to integrate within the Super Trucks team.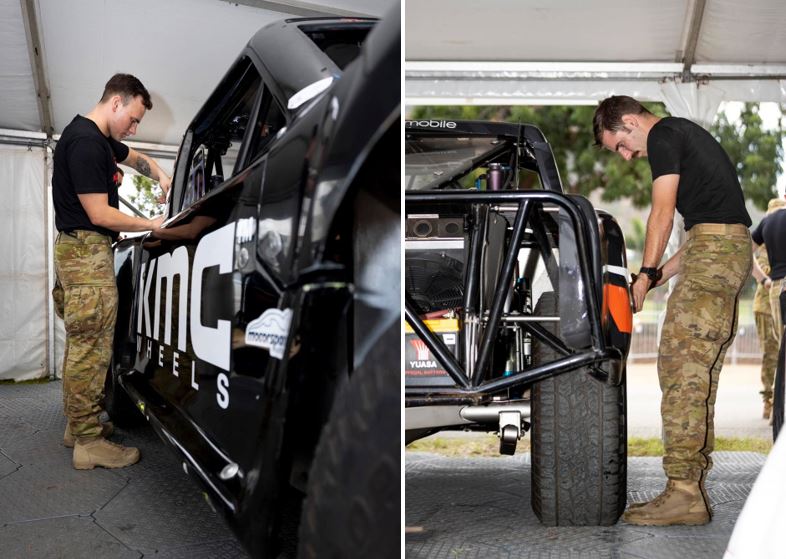 Pictured Above: Left CFN Luke Hudson, from the 2 CAV REGT and Right CFN Ned Staehr, from the 4 REGT, RAA affix panels to a Super truck in Townsville.

CFN Ned Staehr, of the 4th Regiment, Royal Australian Artillery, jumped at the opportunity to test his skills at the track.
VM's were drawn from across 3 Brigade including 2 CAV Regt, 4 Regt RAA and 10 FSB.
Images and Article Courtesy of Defence