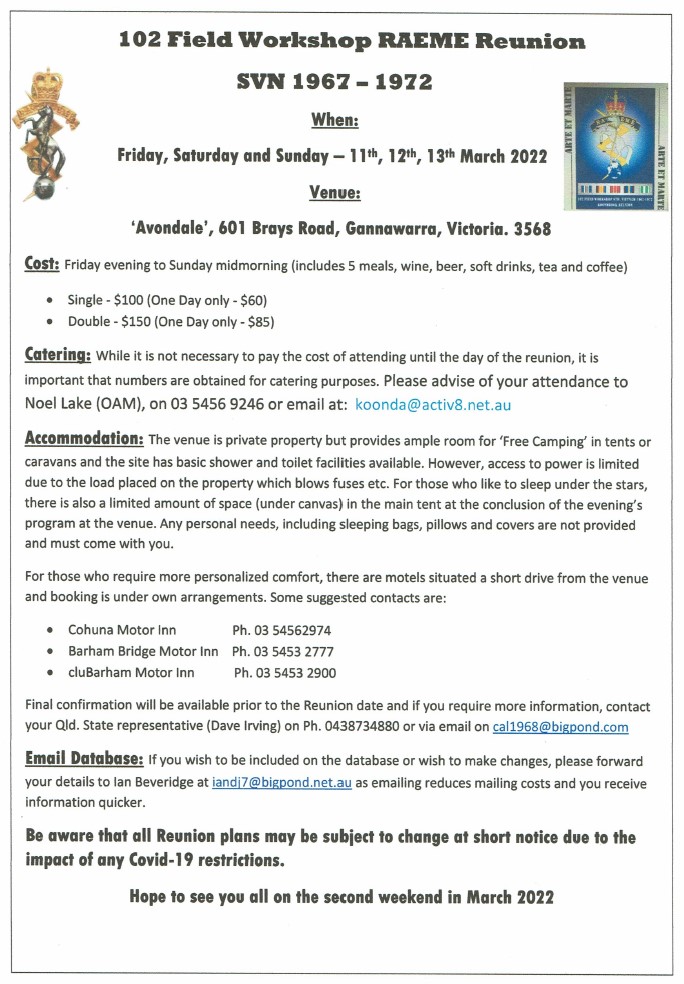 Details of the Event and to contact the Organisers are available by clicking on the image above.
102 Field WKP SVN are holding a Unit Reunion to be held in March 2022.
The Reunion is to be held over the period 11,12,& 13 March 2022 which coincides with the 50th Anniversary of the withdrawal of the unit from SVN on 12 March 1972.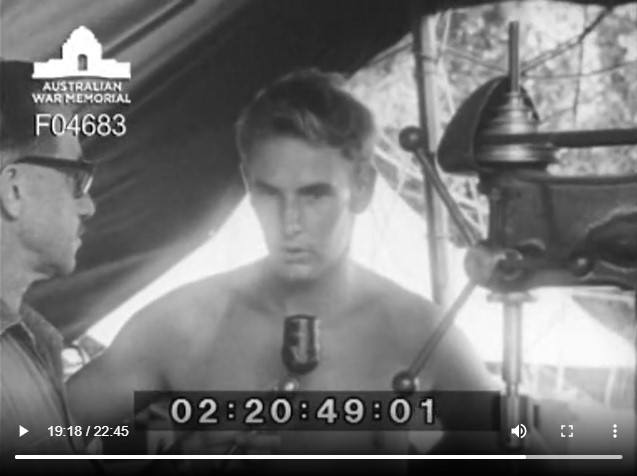 Pictured Above: 1967 Christmas Message, CPL Graham Brown 102 FD WKSP 20:49. Click on the image to view.
ALTC Instructor of the Year Award - SGT Kallum Maitland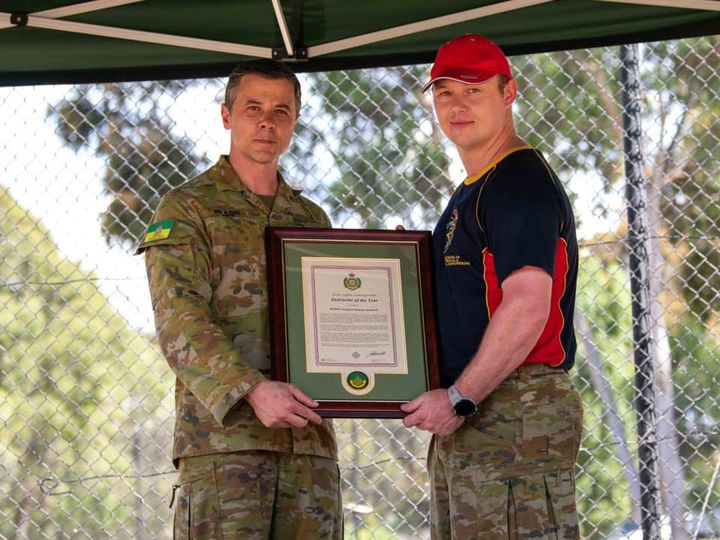 Pictured Above: LTCOL Troy Wilson CO ASEME Presents SGT Kallum Maitland ALTC Instructor of the Year Award.
This year, SGT Kallum Maitland from Career and Advanced Training Wing, ASEME, was presented the ALTC Instructor of the Year Award for his outstanding work delivering the Subject 4 for SGT RAEME Course, as well as his dedicated work to develop the Abrams M1A1 Tank Maintenance Course for delivery via Distributed Maintenance Training (DMT) online.
SGT Maitland was also recognised for his role in mentoring junior soldiers within ASEME, whilst also being an active participant in the Army Shooting Team. This award is well deserved and SGT Maitland has provided an excellent example and role model within ALTC.
Image and Article courtesy of Defence