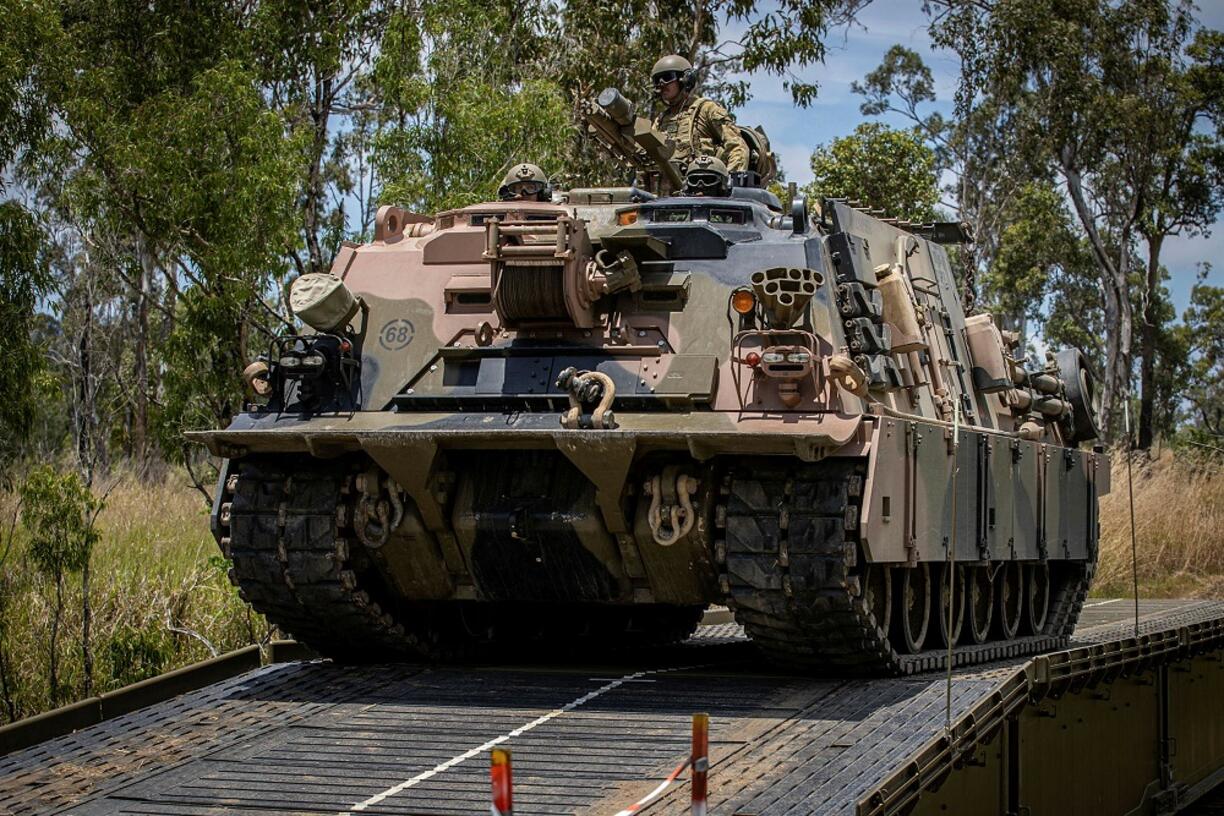 Pictured Above: M88 Hercules from 2/14 crosses a Dry Support Bridge
Sappers from the 2nd Combat Engineer Regiment constructed their Dry Support Bridge during Exercise Diamond Catalyst in the Shoalwater Bay Training Area. The Dry Support Bridge allows heavy military vehicles to cross creeks, rivers and other tough terrain while on exercises and operations. Exercise Diamond Catalyst is a 7th Combat Brigade training activity at the Shoalwater Bay Training Area.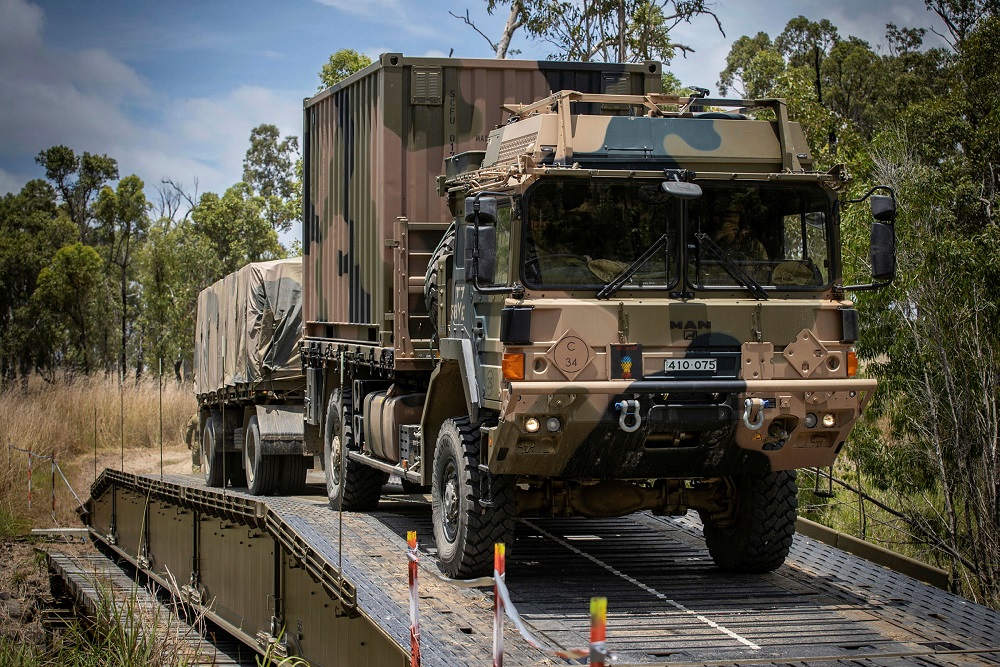 Pictured Above: HX40-M Truck, from 2/14 crosses a Dry Support Bridge
The exercise involved live fire, individual and collective training with approximately 1000 Australian Army troops from South East Queensland participating. After a busy year supporting Operation Bushfire Assist and Operation COVID-19 Assist in 2020, the soldiers enjoyed re-engaging in some warfighting training. By facing a series of complex combat and logistical scenarios in the field, 7th Combat Brigade ensures its ability to support and protect the Australian community when called upon.
Images and Article Courtesy of Defence