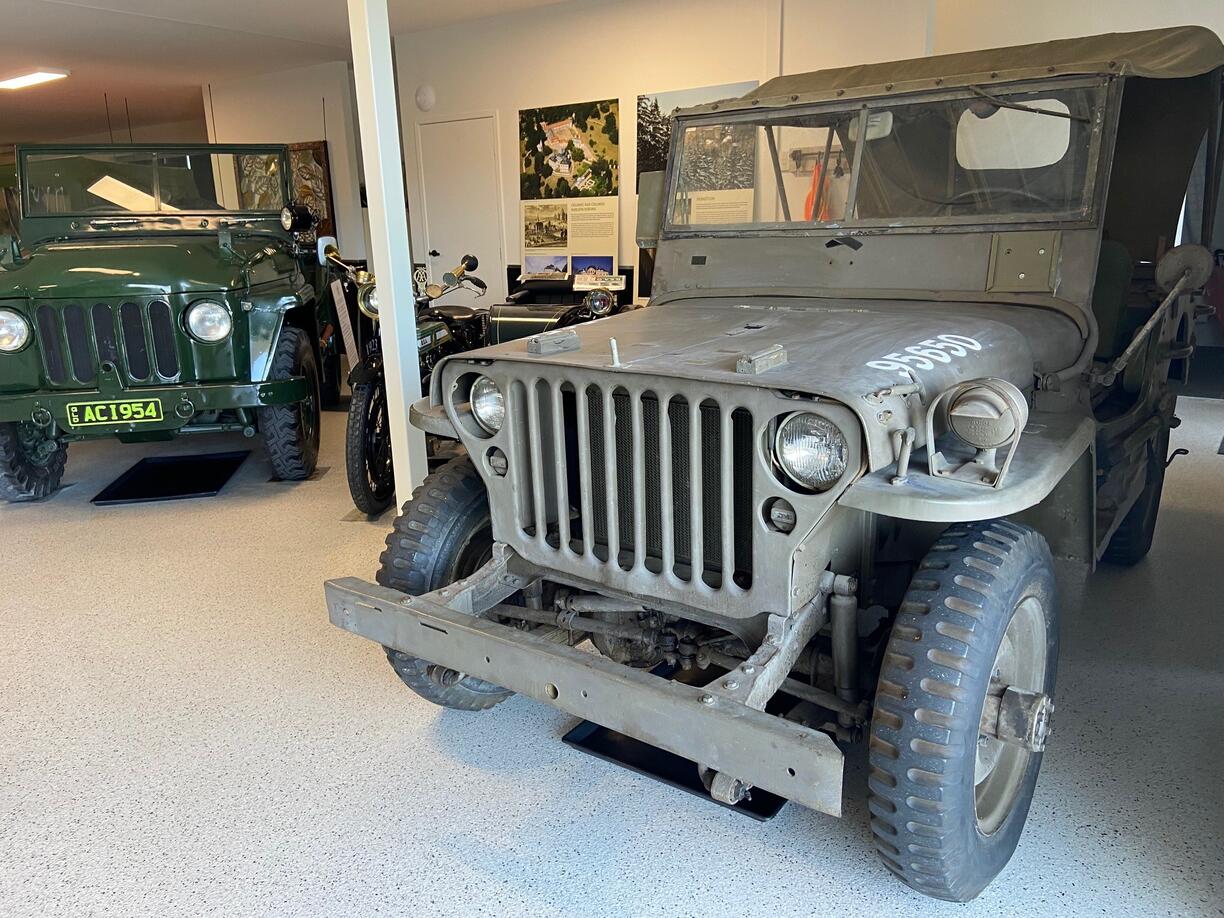 Pictured Above: RAQ Jeep at Carroll's Transport Depot Coolum
It was with great excitement that the Jeep was wheeled into its new home, Carroll's Transport Depot in Coolum on the Sunshine Coast.
It's been a long road for the Jeep, with it's journey originally starting in PNG. In 2015 the RAQ was offered free of charge the Ford GPW 1943 Jeep donated by Kevin Cheatham, son of a former RAQ Member Sgt Kevin Cheatham. We accepted the Jeep and had it housed and worked on by the Craftsman of 106 FLD WKSP at Enoggera. There they performed major repairs to the gearbox and had the vehicle up and running.
Looking for a permanent home, we were very thankful to Frank Carroll who owns Carroll's Transport Depot who kindly agreed to house the vehicle for display for all to see.
Prior to transporting the Jeep to the Sunshine Coast, as number of repairs were required. RAQ Members Ty Bodle and Peter Matthews set about repairing and replacing a number of components, including, sump gasket repair, new six-volt battery, starter motor and battery hold down bracket. A replacement hand brake cable, carby overhaul and full tune up ensured the engine fired up!
With works completed, it was towed to the Sunshine Coast thanks to RAQ Battery Sponsor RACQ, landing up there on Thursday 18 November 2021. It now sits proudly amongst a range of other classic military vehicles, including a Ferret Scout Car.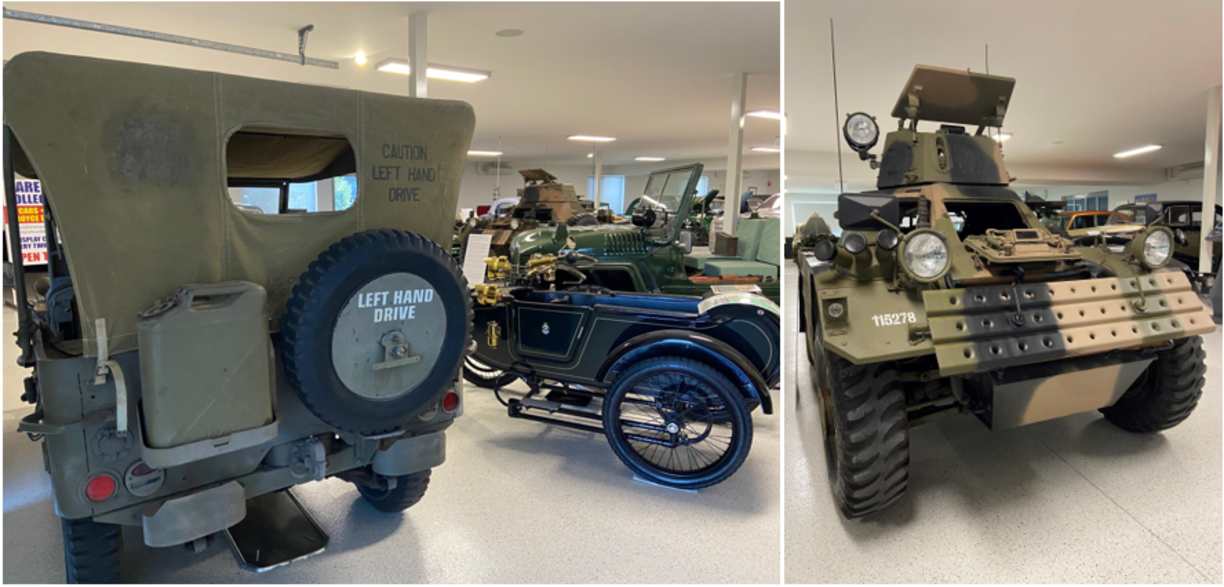 Pictured Above: L-R RAQ Jeep & Ferret Scout Car
I am really pleased at the result and being able to support this project. This has been a team effort over a number of years. A huge thank you goes out to a number of people and organisations:
Cheatham Family

106 Field Workshops

RACQ

RAQ Members Ty Bodle & Peter Matthews

All our members who have donated towards the restoration

Frank Carroll -

Carroll's Transport Depot Coolum
What's next?
We still have a few items to finish for the display, these include:
Writing up a history of the Jeep

Amalgamating a collection of Unit badges and plaques
We would also like to organise a day for Members and guests to visit the Jeep and Depot.