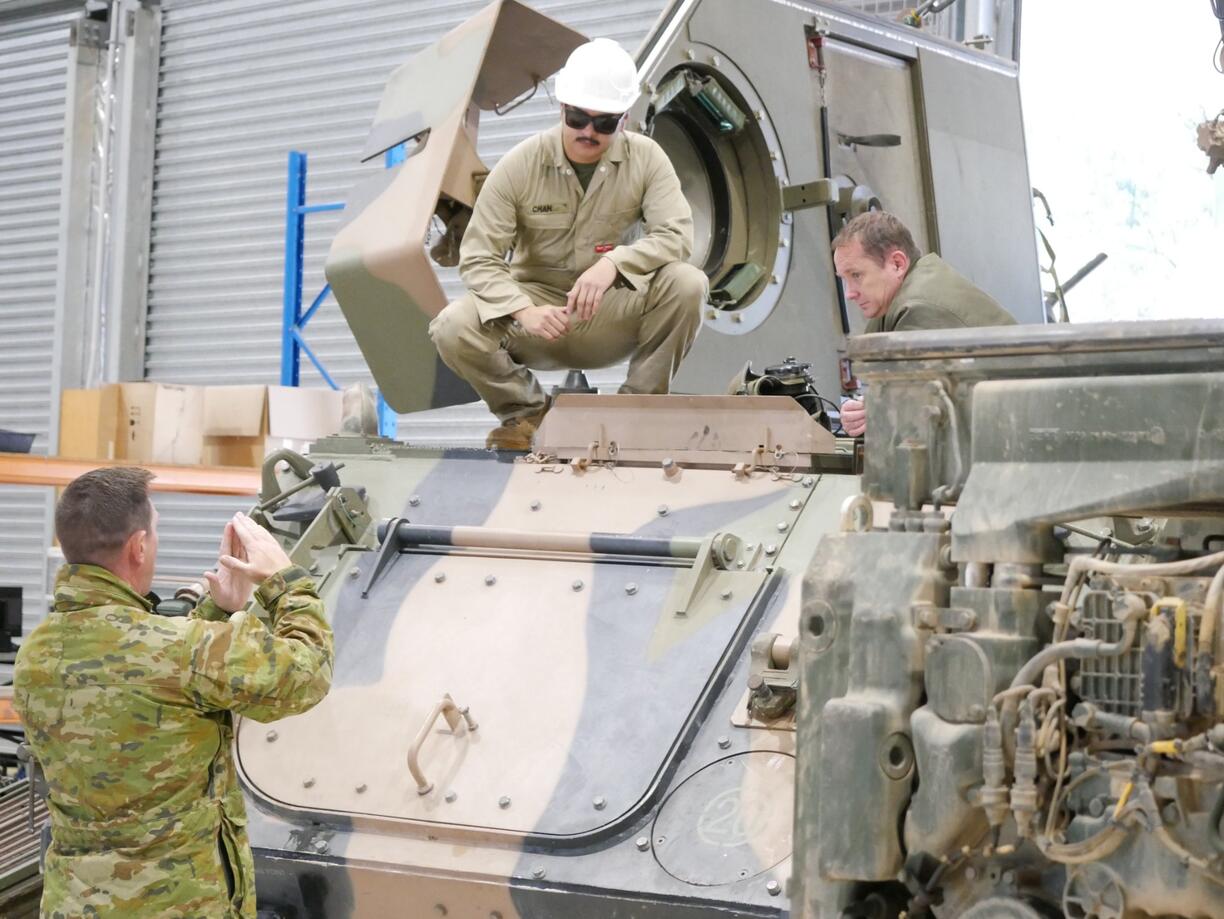 Pictured Above: L-R CFN Chan and CPL Oleary 106 FD WKSP
Members of 106 Vehicle Platoon recently obtained another sign off as part of their M113AS4 Maintenance Course.

The M113AS4 Fitters seen here is a maintenance variant armoured personal carrier (APC), known colloquially as a 'Fitters Track'. Combined with a well-trained crew, the M113AS4 Fitters can store, lift, and replace an APC's powerpack.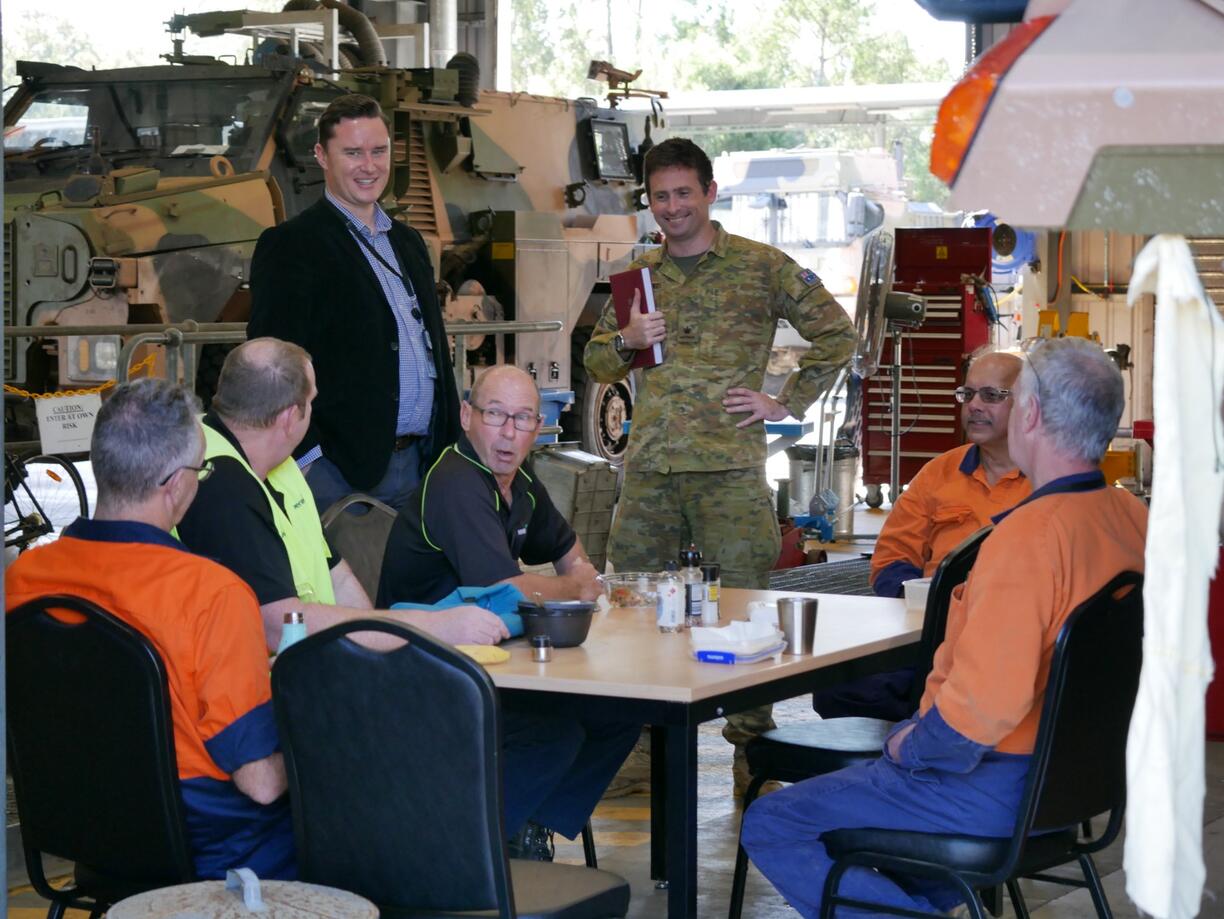 Pictured Above: L-R Dr Aaron Pegram and Oc 106 FD WKSP MAJ Zach Lambert talk with members of the workshop
The Battalion had the pleasure to welcome the Chief of Army's Speech Writer, Dr Aaron Pegram, to Mosigetta Lines on 16 June 2022. Dr Pegram facilitated a robust and candid discussion with the senior members of the unit before stopping in at the Borlace Club for the Battalion's weekly sports parade.
While a game of touch football at Duncan Oval was tempting, Dr Pegram accepted our offer of a unit tour, meeting several of the Battalion's hard-working soldiers along the way.
Images and Article Courtesy of Defence
Rheinmetall Defence - ADRT - Ipswich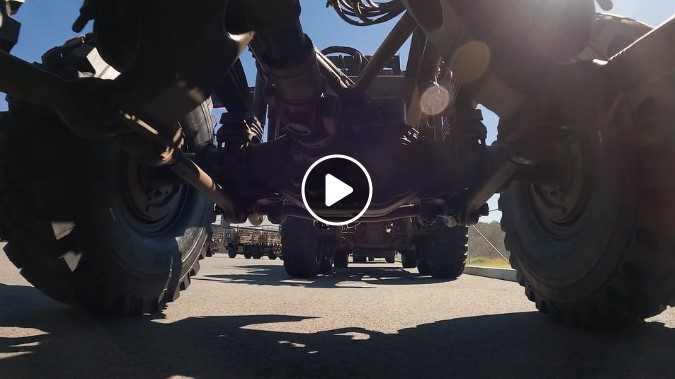 Image and Article Courtesy of Defence