Army Maintenance Effects Conference - Dining In Night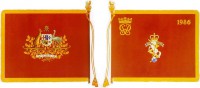 From 17.09.2019 18:00 until 17.09.2019 23:00
A Dining In Night is to be held at the Gallipoli Barracks Officers Mess as part of the 2019 Army Equipment Maintenance Conference (RAEME Corps Conf).
All current financial members of RAQ are invited to attend. Due to function numbers and Security requirements, tickets are limited to one ticket per Financial RAQ Member only.
Cost: $50.00 - Limited to one ticket per Financial RAQ Member
Date: Tues 17 Sep 2019
Time: 1800 for 1830 – 2300
Dress: Mess Dress or civilian equivalent w/miniatures.
RSVP: 1800 hrs Thursday 5 Sep 2019
To Book: Click on the Register button above
Important Security Information
Personnel without a current Defence Access pass will require to be signed in and escorted on/off the Barracks (you will require a current Qld drivers licence or Passport).
All ticket purchasers will be contacted the week prior of the function to arrange access to the Barracks, ensure you provide accurate & robust contact details
Organiser:
MAJ Steve Howells
Brigade Welfare Officer
Headquarters 7th Combat Brigade