RAQ Sunshine Coast Luncheon 2018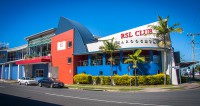 From 28.07.2018 12:30 until 28.07.2018 17:00
An invitation is extended to all current and past members of RAEME, and friends of RAEME, who live on the Sunshine Coast/Wide Bay area, or the surrounding region, including Brisbane, visitors to the area are also welcome.
The prime purpose of the gathering is to provide an opportunity for those of us lucky enough to live in this wonderful region to renew old friendships and meet newly retired 'Bluebells' who may have moved to SE Qld in recent years.
In line with our traditions, we are proud to announce we have invited a current serving RAEME officer, with a distinguished record, LTCOL Liz Stephens, to address luncheon guests. Liz will talk about her career experiences to date, her recent position as CO of 1 RTB and her impressions of the young men and women passing through that important training institution. She may also have time to talk about her important work in Capability Acquisition and Support Group managing modern fleets of helicopters.
The current Colonel Commandant, Queensland, COL Tony Borg (Rtd), will host the lunch and report on the activities held in Canberra on ANZAC Day, to celebrate the 70th anniversary of the establishment of Army Apprentice School, Balcombe. He will also bring us up to speed on the impending Corps Birthday (76th) luncheon to be held on 11 Nov 18 at the Port Office Hotel.
Lunch Details. Important details to remember include the following:
Venue - Room M4 Maroochy RSL, corner Memorial and First Avenues, Maroochydore.
Timings - 1230 for 1300 hours on Saturday 28 July 2018.
Dress - Neat casual.
Menu - Meals will be served as 'alternate drop'. Please let us know of any special dietary needs.
Drinks - Drinks can be purchased at the bar at your own expense.
Parking - Free parking is available in the multi floor car park directly opposite the RSL. Before departing and to ensure easy exit from the carpark, please advise the attendant at the front desk in the Club foyer of your vehicle registration number.
Reserve a Seat(s). The cost of the lunch is $32.50 for financial RAQ members and their partner. Non-members will be $37.50 per head. See "To Purchase Tickets" below.
If you can't use the website to book then please contact our Treasurer, MAJ Steve Howell, at This email address is being protected from spambots. You need JavaScript enabled to view it.
Whichever way you wish to secure your booking(s) for the lunch, they need to be made and paid for by COB 16 Jul 18, as we need to confirm numbers with the venue management.
We encourage you to make up a table of like-minded folks so you can enjoy the day with close friends. If you wish to request specific seating, or arrange a group table, please email us at This email address is being protected from spambots. You need JavaScript enabled to view it.

To purchase tickets (Registrations are now closed)
If you are interested in becoming a member to save up to $10 and buy tickets at member prices see how to join RAQ below
1. click on the Register Button Above
2. Select the number of tickets
3. Select the type of ticket (For RAQ Financial Members Select that ticket type) Click "Add Ticket"
4. For the purchase of other types of tickets in the same transaction, click the drop down box and select the required ticket type, Click "Add Ticket"
5. Select Paypal or EFT Payment type - (Please note: You don't need to be registered with Paypal to pay via Credit or Debit Card)
6. Click Continue
Wait until you are directed to the Paypal Payment Page. This can take up to 30 seconds
Once your payment is confirmed, you will receive an email with your E-ticket attached. If you make a mistake simply cancel and start again, or This email address is being protected from spambots. You need JavaScript enabled to view it.
Joining RAQ
If you are not a financial member you can save $$$ today by joining the RAQ. Go to the membership tab above and sign up today, $10 annual or $100 life subscription.You can save a minimum of $20 a year by attending just two functions plus you get all the other discounts, badge etc.
Going
Brian & Lorraine Jones
Reid Ossington
Michael Berris
Cyndi Ibbotson & Guest
Emily & Joanne McGurk
Ron Parrello & Guest
Harry & Eileen Wilson
Jim Campbell
david mcgahey
Ross & Leonie Grant & Guest
Raymond & Karen Norman
Brian & Barb Daley
Bruce & Kathryn Hermann
Ewan & Margaret McLeod
Leo Galligan
Ian & Roz Hartshorn
Jack & Anita Smiley
Tony & Alison Borg
Lindsay & Wendy Morison
Chris Hadzi & Guest
Andrew & Anne Wheatley
Shane Brann
Brenda Brann
Bruce Hanson
Mark Czerniawski
Steve & Melissa Evans
Steve Howells
Andrew & Wendy O'Connor
Les & Pat Edis
John & Kath Kingston
John & Daphne Bensley
Mick Millar & Guest
Mike & Barbara Prain
Pieter & Lorelle Reus
Peter & Jill McAndrew
Barry (Tip) & Marjolein Tiller
Joe & Maxene Murphy
Paul & Lisa Angell
Ron & Roz Drummond
David & Julie Fedorniak
Mark & Lynda Williams & 2 Guests