The purpose of the Royal Australian Electrical and Mechanical Engineers (RAEME) Association Queensland is to promote and reinforce the spirit, reputation, image and competencies of the Corps through its past, present and future members.
The goals of the Association are to:
Promote the Corps' identity and reputation in Queensland

Recognise and celebrate achievements of members of the Corps in Queensland

Provide a focal point for Corps activities in Queensland
The role of the RAEME is to ensure maximum operational availability of equipment to enable the commander to win the land battle. RAEME is a technical corps tasked with the maintenance of the Army's modern hardware and equipment. More on the Corps can be found at this link.
This site has been developed as a communication tool for RAEME members in Queensland. All attempts have been made to ensure the accuracy of the information supplied. If any errors or broken links are found, or if you have any item or article for inclusion on these pages, please contact the webmaster.
RAQ Subscriptions
Annual subscriptions to the RAQ are due by 30 June each year. Subscriptions can be paid using either PayPal (fee free) or EFT by clicking the Icon below and logging in. Renew your subscription for $10 a year or upgrade to Life Subscription for $100.
New members please use the 'Online Registration' link under the Membership banner. All proceeds are used to support and promote the goals of the Association.
---
Important Update - Events and Meetings
With the evolving situation regarding Coronavirus in Australia, we are keeping a watch on the events and advice coming from the State and Federal Governments, Health Authorities and the QLD RSL Parade Committee. I wanted to provide some advice regarding how the Association will respond.
Functions/Events
Based on the most recent advice, the Executive have made the decision to cancel all RAQ organised/sponsored events until 30 May 2020, at this time we will reassess the current advice. The Events which have been cancelled are:
Darling Downs Gathering - 21 March 2020

ANZAC Day March and Function - Brisbane - 25 April 2020

ANZAC Day March and Function - Townsville - 25 April 2020
Individuals who have pre-paid for events will be refunded or you can retain this as a credit either for a future function or online shop credit. Please This email address is being protected from spambots. You need JavaScript enabled to view it. and advise your choice, if required have your banking details handy.
Monthly Meetings
We have been meeting with the Townsville Committee for the past several months via teleconference, so the April and May meetings will go ahead via this medium. The technology has some limitations, so to ensure we can cope with the capability, we will limit the number of attendees to members on the executive and some committee positions. Our webmaster will send those members required an invite with the details.
We will as always provide the Agenda and Minutes for each meeting and I would encourage anyone with questions or comments to contact the Secretary or myself.
Membership & Online Shop
All other functions are web based and will continue as normal, with online shop items purchased sent out via Australia Post.
The most important thing for all of us right now is put our family and friends first and look out for your neighbours and mates who may not be as well-resourced.
Please keep interacting with your Association with updates available via our website, weekly emails and through our 'Contact Us' page.
Yours Sincerely,

Chairman
---
RNN- Spanner Pack Delayed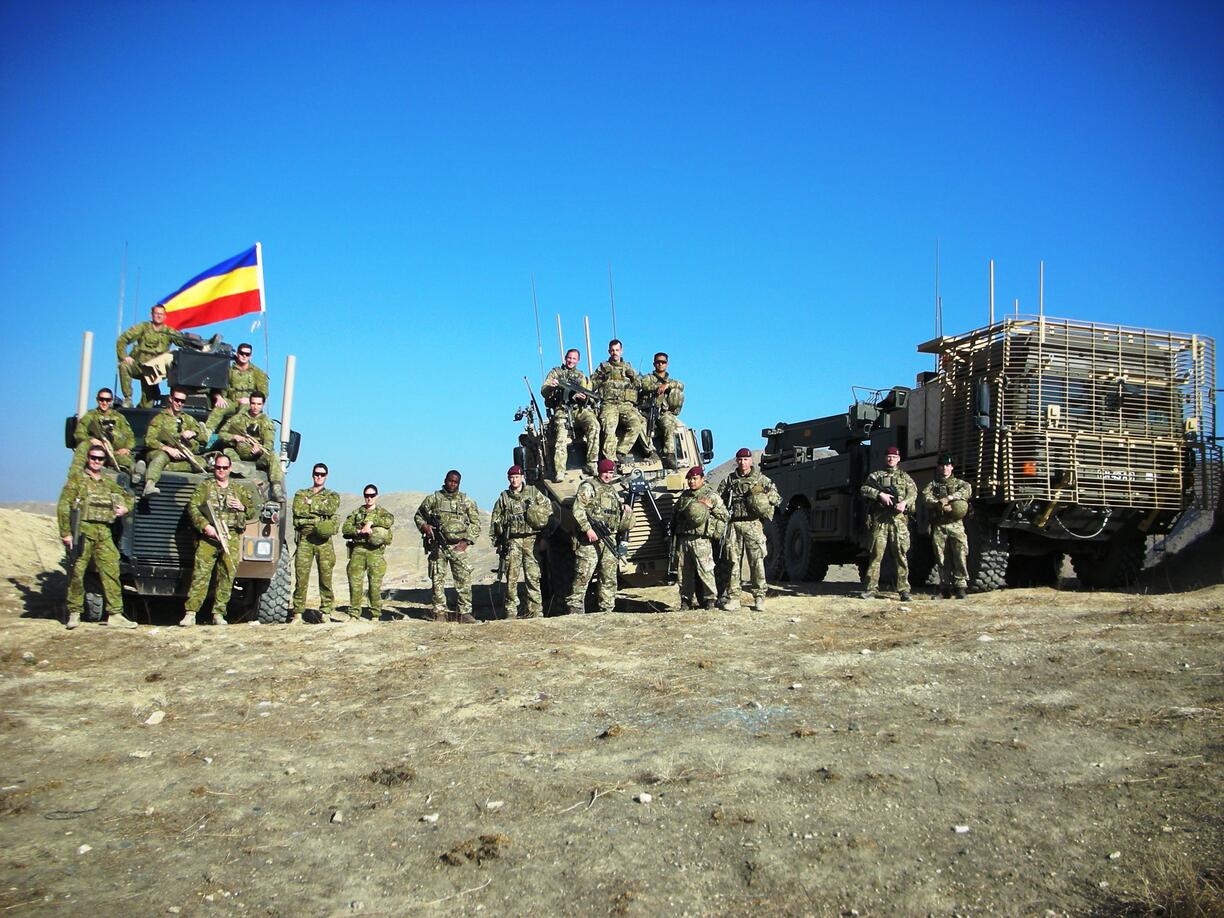 Pictured Above: Soldiers on deployment during Op HighRoad Camp Qargha 2016
Hi Folks,
Unfortunately the next Spanner Pack for our ladies and men on operations will not go ahead due to the lack of supplies.
As most will know most supermarkets are restricting supplies to two of any item and Spanner Pack requires seventy five and up to one hundred and fifty of selected items.
We have notified HQ JTF Afghanistan of the situation and we will try to come up with an alternate plan for April/May.
We have been in regular comms with the HOC BRIG Todd Ashurst. He has passed on his appreciation for the work the Spanner Pack Team does. The soldiers deployed overseas are being keep up to date with the Nation' situation and difficulties faced.
He also passed on the sadness on the ANZAC Day Services cancellations, and reaffirmed his commitment to serve as HOC and ready to engage where necessary
Kindest Regards
Raymond Norman
---
The ADF has formally ceased #OpBushfireAssist, having completed the emergency and recovery tasks requested by state and local authorities.
During the operation, Defence contributed to the response and recovery efforts through the delivery of the following support:
Clearance of over 4,850 kilometres of roads;

Clearance and repair of over 1285 kilometres of fences;

Clearance of over 240 kilometres of fire breaks;

Production of nearly 10 million litres of drinking water for Kangaroo Island and Bega; and

Provision of over 77,000 meals on Defence bases to emergency services personnel and evacuees.
At its peak, more than 6,500 Defence members provided support as part of emergency relief, response and recover
Images and Articles Courtesy of Defence
Soldiers have assisted local authorities in Sydney and Brisbane over the weekend with international arrivals into Australia, as part of the government's COVID-19 response.
Around 350 Australian Defence Force personnel are supporting the states and territories as they enforce mandatory quarantine measures for passengers arriving into Australia.
For daily operational updates, visit: https://bit.ly/OpCOVID19
Images and Article Courtesy of Defence