The Royal Australian Electrical and Mechanical Engineers (RAEME) Association Queensland Inc is a not for profit volunteer organisation, supporting the RAEME National Network by providing leadership to, and a focal point for, all RAEME affiliated Associations in Queensland, by promoting and recognising the corps and its achievements via independent memorial, celebratory, social, fundraising, sporting and other activities.
The goals of the Association are to:
Promote the Corps' identity and reputation in Queensland

Recognise and celebrate achievements of members of the Corps in Queensland

Provide a focal point for Corps activities in Queensland
The role of the RAEME is to ensure maximum operational availability of equipment to enable the commander to win the land battle. RAEME is a technical corps tasked with the maintenance of the Army's modern hardware and equipment. More on the Corps can be found at this link.
This site has been developed as a communication tool for RAEME members in Queensland. All attempts have been made to ensure the accuracy of the information supplied. If any errors or broken links are found, or if you have any item or article for inclusion on these pages, please contact the webmaster.
RAQ Subscriptions
Annual subscriptions to the RAQ are due by 30 June each year. Subscriptions can be paid using either PayPal (fee free) or EFT by clicking the Icon below and logging in. Renew your subscription for $10 a year or upgrade to Life Subscription for $100.
New members please use the 'Online Registration' link under the Membership banner.
All proceeds are used to support and promote the goals of the Association.
Meetings and Functions
Are held on the first Wednesday of each month excluding January, the latest information is on the Events page.
---
Spanner Club SE Queensland - Indooroopilly Hotel - Fri 31 Mar 2023
The RAEME Association Queensland is holding an off-base Spanner Club open to all members, guests, families, partners and others who are associated with the Corps.
The Indooroopilly Hotel is the location for this event and is directly opposite the Indooroopilly train station. There is some limited parking on site. We have a private area to enjoy with its own bar, and platters will be available mid-afternoon. RAEME merchandise will be available to purchase.
Come along and enjoy a chat, a drink and a few laughs with the brothers and sisters!
Date: Friday 31 March 2023
Time: 1400 - 1800hrs - now starting @ 1400
Venue: Indooroopilly Hotel
Address: 3 Station Road, Indooroopilly, QLD 4068
Phone: (07) 3878 0111
Catering: Platters provid

ed from mid-aftern

oon.

Drinks at own cost

Dress: Casual
Organiser: Dave White & Ian Dale
RSVP: Online by 17 Mar 2023. This email address is being protected from spambots. You need JavaScript enabled to view it.
More details are in the attached flyer or go to the RAQ Events Page
---
RAQ Online Shop - Did somebody say RAEME hoodies! - Limited release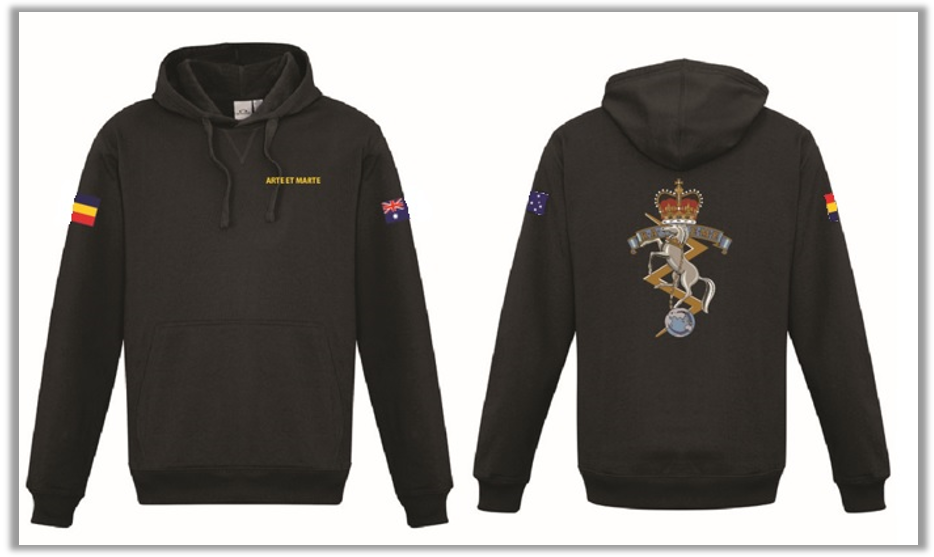 Thanks to a suggestion from the team out at Amberley, we have an exciting Hoodie Pre-Sale which is now live for orders. Stock expected mid to late April 2023 with orders closing 9 April 2023.
Each Black RAEME Unisex Hoodie features:
An everyday essential fleecy pullover that's been upgraded for a modern appeal


Great fit that's cut to be comfortable and relaxed - not oversized or baggy

Reliable Poly Cotton fleece fabric is warm, light and perfect for layering

Traditional Pullover hoody style with good sized kangaroo pockets

Knitted band at the hem is not too loose or too tight. The length hits perfectly at the lower hip.

Wider shoe-lace style hoody cord for a modern urban sporty look

55% Cotton Fleece 45% Polyester

320 GSM

What you get:
Black RAEME Hoodie Unisex (Plus Postage)
Embroidered RAEME Tricolour Badge on the right sleeve 50 x 43mm

Embroidered Australian Flag on the left sleeve 60 X 36mm

Embroidered ARTE ET MARTE left chest 97mm

Printed Corps Badge on the back 300mm high
RAQ Members don't forget to login to get your member discount and "Click & Collect" postage options for member to pick up at the next meeting.
Postage and Collections Options
RAQ Members - Postage options and "Click & Collect" option at a monthly meeting Approx May 2023
Free Bulk collection 6ESR and 9FSB - select 6ESR/9FSB Free Collect
Everyone else - postage costs and options at checkout.
RAQ Members don't forget to login to get your member discount and click and collect option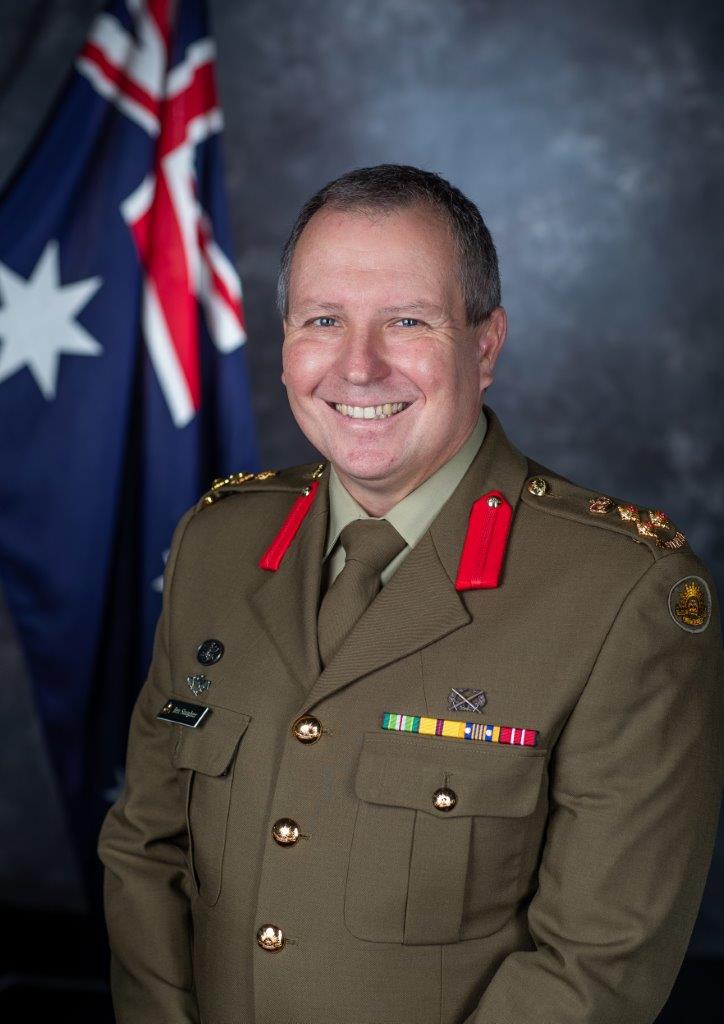 We're pleased to announce the COA confirmed the appointment of our new HOC Brigadier Benjamin Slaughter.
BRIG Slaughter is Brisbane born and studied Mechanical Engineering at the University of Queensland, he also holds a Bachelor of Laws and completed a Masters in Strategy and Management.
Brigadier Slaughter's career has included a variety of corps, regimental, and capability development roles in Brisbane, Melbourne and Perth as well as several operational deployments to Iraq.
He is currently the Commander – Australian Army Cadets.
We look forward to providing a full BIO for our HOC in the coming weeks.
On behalf of the RAEME Association Queensland, we congratulate BRIG Slaughter on his appointment and look forwarding to working with the HOC Team over the next couple of years.
Arte et Marte
---
Operation Vanuatu Assist 2023 - Townsville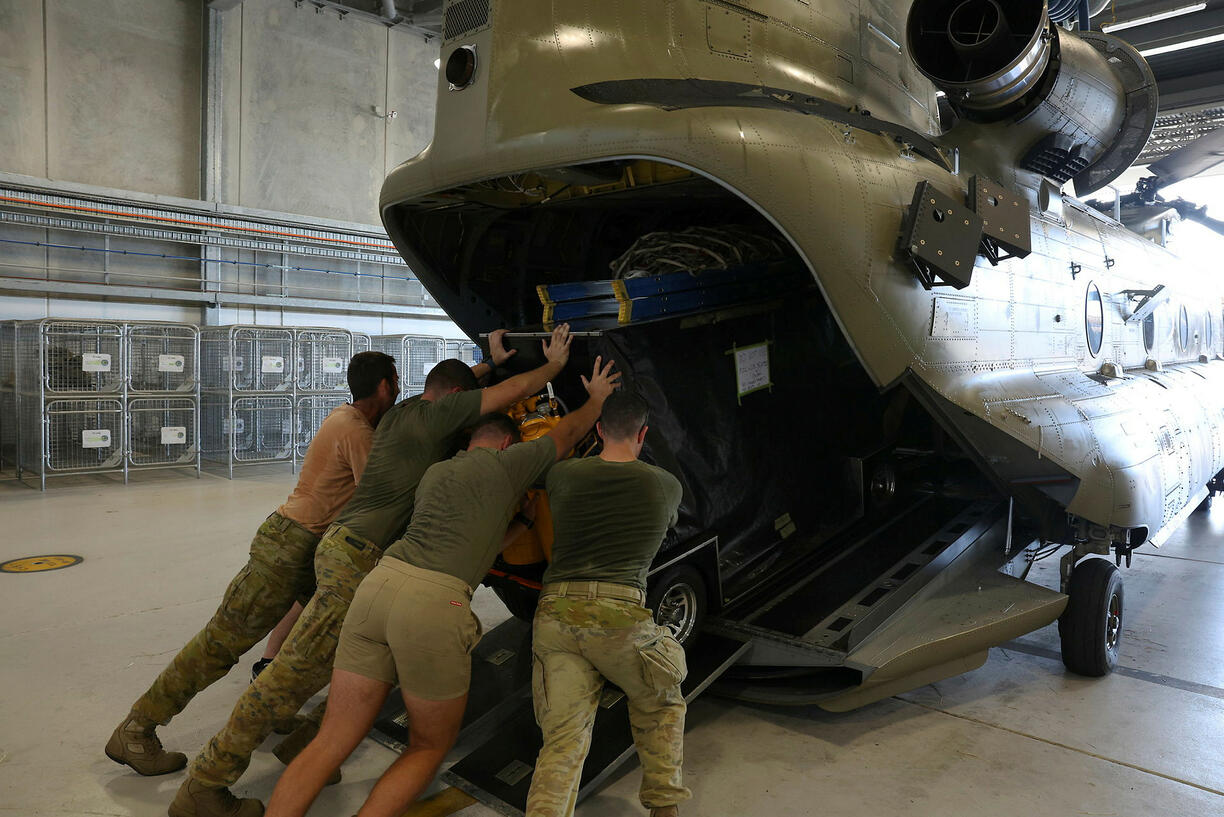 Pictured above: soldiers from 5 AVN REGT load a flyaway toolkit aboard a CH-47 Chinook helicopter at RAAF Base Townsville in Queensland, ahead of its deployment to Vanuatu
The Australian Defence Force as part of the Department of Foreign Affairs and Trade-led, whole-of-government response, will provide support to Vanuatu in the wake of Severe Tropical Cyclone Judy and Tropical Cyclone Kevin. Australia is proud to work with the Government of Vanuatu, Pacific nations and other partners to provide humanitarian support.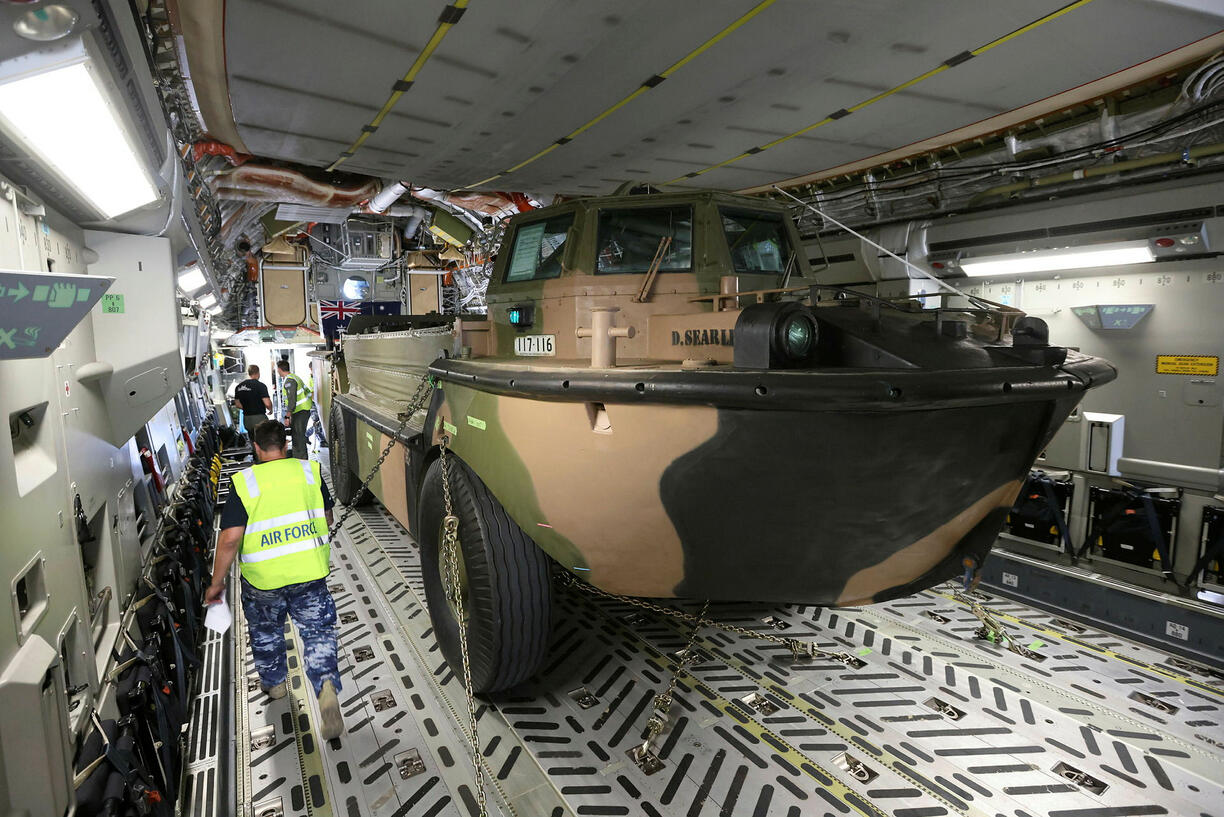 Pictured Above: a LARC-V is loaded aboard a RAAF C-17 Globemaster III aircraft at RAAF Base Townsville in Queensland, ahead of its deployment to Vanuatu.
Image and article courtesy of Defence
---
Women in Uniform - Army Museum South Qld - Victoria Barracks Brisbane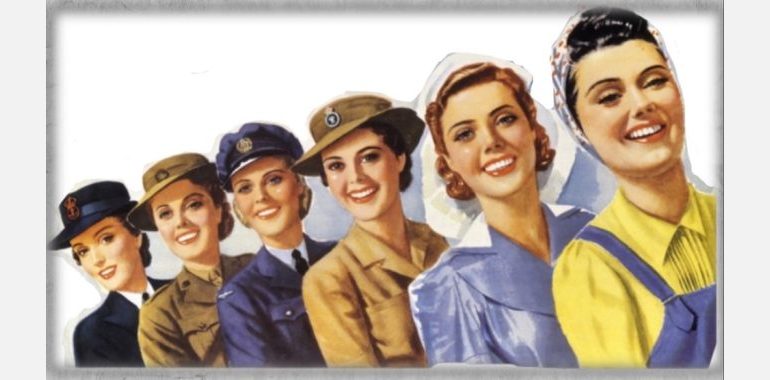 Showcasing the rich history of women serving in Queensland, with snapshots dating from nurses volunteering during the Boer War, through all campaigns where Australians have served. Today, women are integral to Australian Army's capability. This exhibition covers the women who served, their training and military life.
24th February 2023 - 06th December 2023
Exhibition and displays:
The 1864 Officers' Mess
Victoria Barracks, Petrie Terrace
Highlights:
Original uniforms, artefacts, photographs and figures
Showcasing women serving in Army in Queensland from 1899– 2023
Admission is free and includes a guided barracks tour, the exhibition, morning tea, a souvenir booklet and a group photo.
Bookings essential:
https://www.armymuseumsouthqueensland.com.au/booknow
0429 954 663
This email address is being protected from spambots. You need JavaScript enabled to view it.
Townsville march and function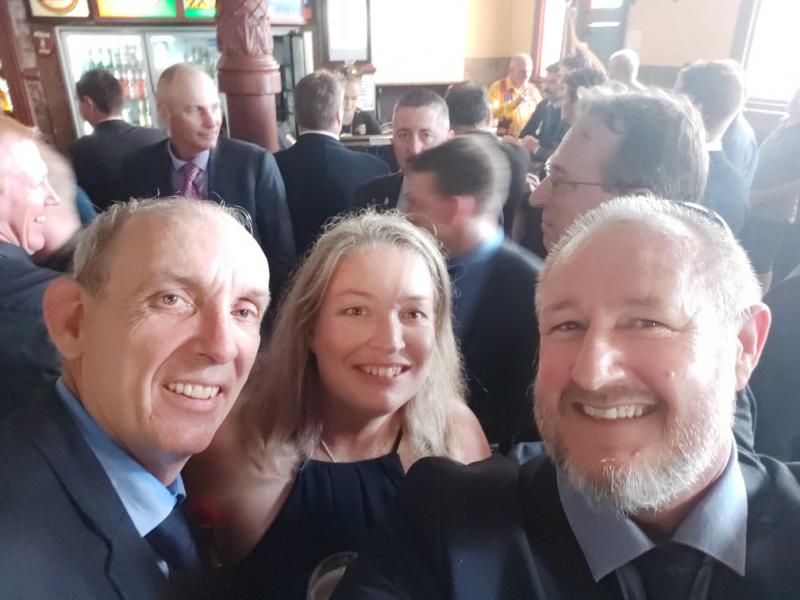 Pictured above: Flynn's Irish Bar - L to R - Ian Joyce, Alecia Blanch, Tank Pontifex
ANZAC Day Tuesday 25 Apr 23 will be the next RAQ-NQ function with Flynn's Irish Bar opening its doors after the dawn service for a quiet tot or two before the Strand march (step off 0930h) under the RAQ Tri Colour banner before re-convening back at Flynn's to reflect on the day for those still serving, who have served or those who have paid the ultimate price. We hope to see you all there.
Brisbane march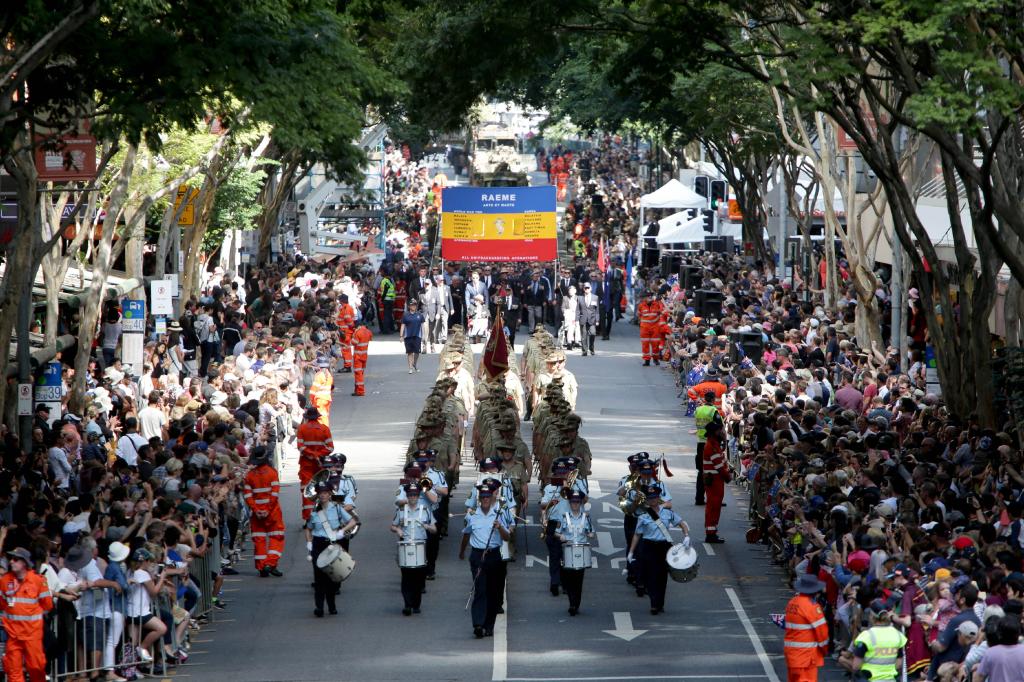 ANZAC Day is now only just over five weeks away. Our Col Comd QLD - COL Steve Evans will be leading the parade and we have RAQ Treasurer Mick Patman calling the march on ABC TV. Important details are as follows:
Order of March: RAQ is Group 4 (Section F).
Time: RAQ Members are asked to be in location at the Form Up Point at 1000h
Step Off: 1015h
FUP: The Form Up Point is EXACTLY the same spot as last year (Corner Mary and George Streets). The map below details the Form Up Point
Buggies: Buggies are available for those who require assistance. The meeting point for the buggies is vicinity Edward and Queen Streets (At Post Office Square). The map below details the meeting location. The buggies need to be pre-booked and will join the RAQ and follow the marching body. To book a buggy please contact Max Walker by any of the following means by 1 April: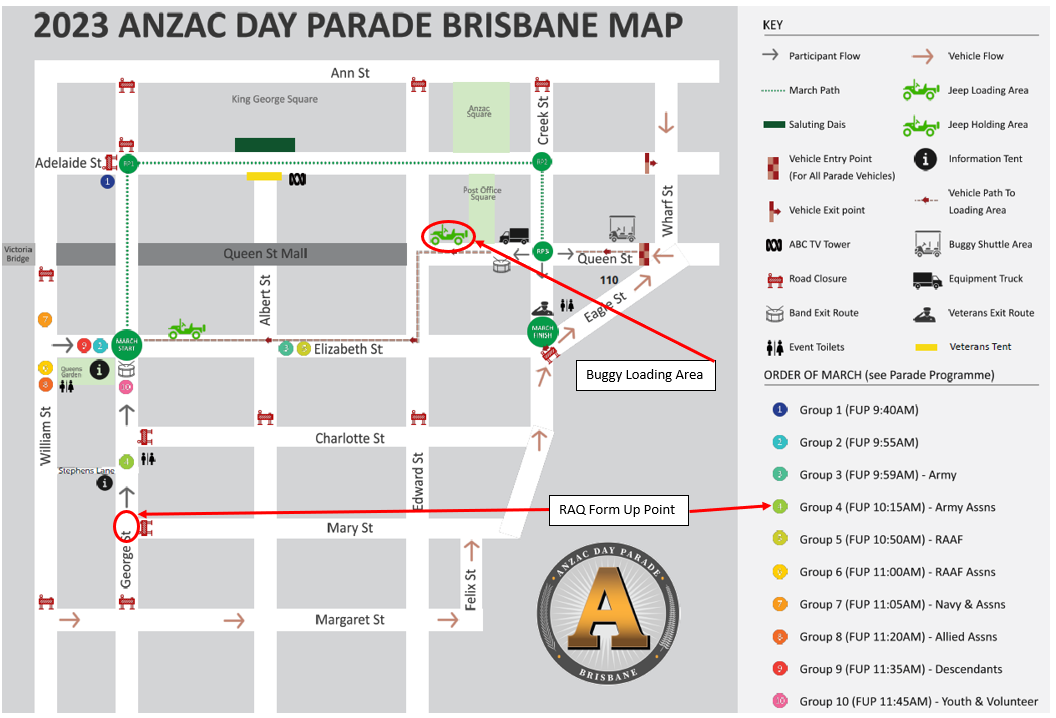 ARTE ET MARTE
Max Walker
0411 102 242
Brisbane Post March Function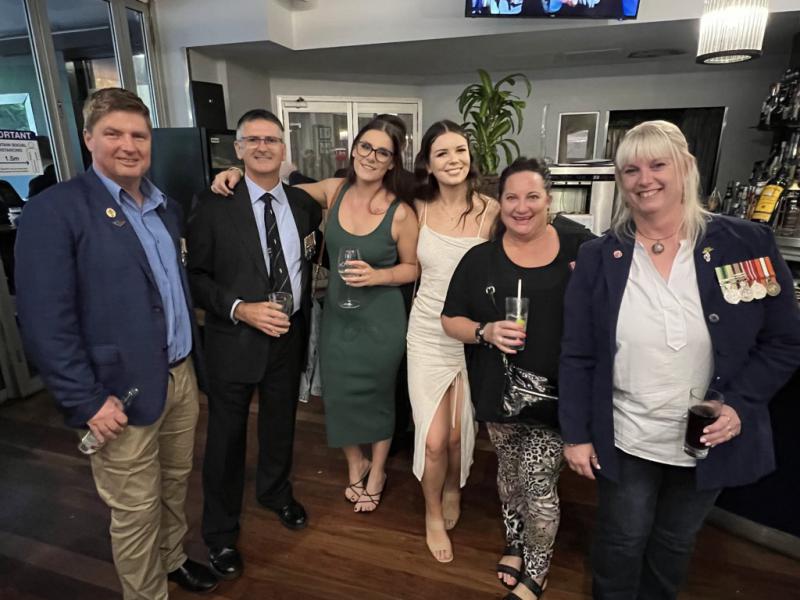 Pictured Above: Members and guests at the 2022 function
The good news is we have confirmed the post March Brisbane function will be held at the Port Office Hotel. The private RAEME function at the Port Office will be open from 1100h and the Buffet Meal will be served from approximately 1200-1400h on the day.
This is our most popular event of the year and we strongly encourage you to pre-purchase a ticket as the simplest and cheapest way to attend. Pre-purchasing gets you into the event. Ticket sales on the day will be full price.
Ticket Prices Start from $35 for RAQ Members and Serving Soldiers
If you have Pre-Purchased tickets, the best option is to print out your E-ticket and bring it along on the day. It will be exchanged for:
1 x Priority Entry

1 x Meal voucher for a hot Meal

2 x Drink vouchers
If you cannot print your ticket or forget to bring it, we will have attendee lists available to check, however this may delay entry to the venue.
Timings - Entry - Drinks -Meal
The Port Office Hotel will be open from around 1100 hrs. Drinks will be available for purchase using either a drink voucher or purchased across the bar. The Buffet Meal for those with Pre-Purchased Tickets will be served from approx 1200-1400 hrs.
Important note: This is a private event. Entry is restricted to ticket holders only until 1400hrs.

Please let us know have any specific dietary requirements when purchasing tickets and before the day
Paul Gibbs
Deputy Chairman
This email address is being protected from spambots. You need JavaScript enabled to view it.