The Royal Australian Electrical and Mechanical Engineers (RAEME) Association Queensland Inc is a not for profit volunteer organisation, supporting the RAEME National Network by providing leadership to, and a focal point for, all RAEME affiliated Associations in Queensland, by promoting and recognising the corps and its achievements via independent memorial, celebratory, social, fundraising, sporting and other activities.
The goals of the Association are to:
Promote the Corps' identity and reputation in Queensland

Recognise and celebrate achievements of members of the Corps in Queensland

Provide a focal point for Corps activities in Queensland
The role of the RAEME is to ensure maximum operational availability of equipment to enable the commander to win the land battle. RAEME is a technical corps tasked with the maintenance of the Army's modern hardware and equipment. More on the Corps can be found at this link.
This site has been developed as a communication tool for RAEME members in Queensland. All attempts have been made to ensure the accuracy of the information supplied. If any errors or broken links are found, or if you have any item or article for inclusion on these pages, please contact the webmaster.
RAQ Subscriptions
Annual subscriptions to the RAQ are due by 30 June each year. Subscriptions can be paid using either PayPal (fee free) or EFT by clicking the Icon below and logging in. Renew your subscription for $10 a year or upgrade to Life Subscription for $100.
New members please use the 'Online Registration' link under the Membership banner. All proceeds are used to support and promote the goals of the Association.
Latest Update - Events and Meetings
Annual General Meeting Notice
The Association is required to hold an Annual General Meeting (AGM) within 90 days of the end of the financial year ending June 30th. This year it will be held as follows:
Monday 28th September
Starting at 1730 hrs
Online (Microsoft Teams)
As well as the requirement to be conducted at the AGM, all financial members will be sent an information pack, with a link if they would like to nominate for an elected position, along with a proxy form for voting at the AGM.
Other Meetings and Events
As previously advised regarding Coronavirus in Australia, we are keeping a watch on the events and advice coming from the State and Federal Governments and Health Authorities.
Our usual venue Kedron Wavell Services Club remains only partially open. Electronic meetings will be held until the COVID 19 restrictions are relaxed to the extent where it is feasible to attend a suitable meeting venue, one that will allow 20+ RAQ members.We have slowly expanded the number of attendees over the past several meetings using Microsoft Teams.
All the function details are located on the Events page, with updates posted on the individual Event.
Membership & Online Shop
All other web based activities will continue as normal, with online shop items purchased sent out via Australia Post.
The most important thing for all of us right now is put our family and friends first and look out for your neighbours and mates who may not be as well-resourced.
Please keep interacting with your Association with updates available via our website, weekly emails and through our 'Contact Us' page.
Yours Sincerely,

Chairman
---
Corps History - Centurion ARV 169122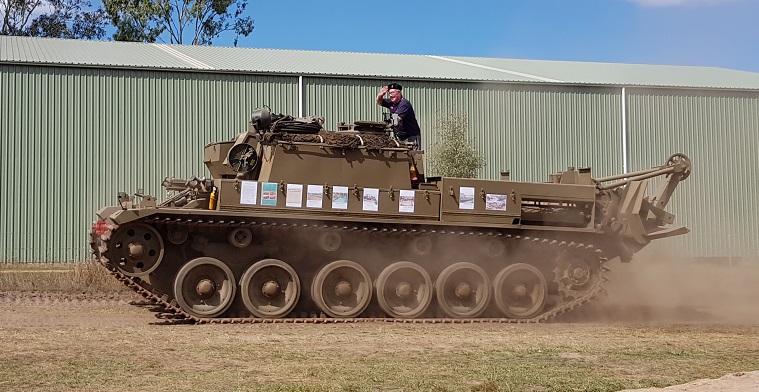 On Sunday, 6th September 2020, Fathers Day, RAQ member Des Kearton, had a ride on the Centurion ARV MK2 ARN 169122, call sign38B, known as "Costa Bower", of which I was part of the crew on the first Centurion tank operation, PINNAROO, in March 1868 in Vietnam.
This ARV is now located near Tamborine Village in Queensland. Tim Wood, who owns the business, TANK RIDE, drove the ARV and was a pleasure to hear the motors start and run after 52 years, it was a wonderful experience.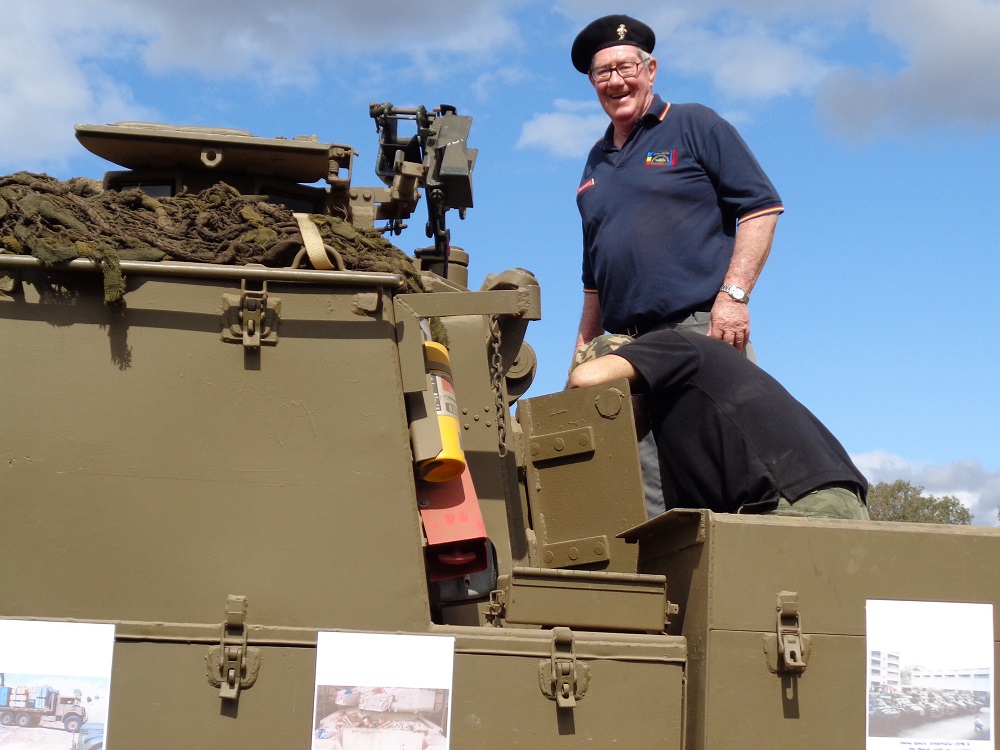 I had my black beret with the RAEME badge that I had in Vietnam, also my army dog tags, and the 30 cal shell that I fired in anger during the operation in March 1968.
At TANK RIDE, they have the Centurion Bridge Layer that was also in Vietnam in 1968. It is fully operational. So a lot of water has gone under the bridge since Vietnam.
"We kept them on track".
Des Kearton Sep 2020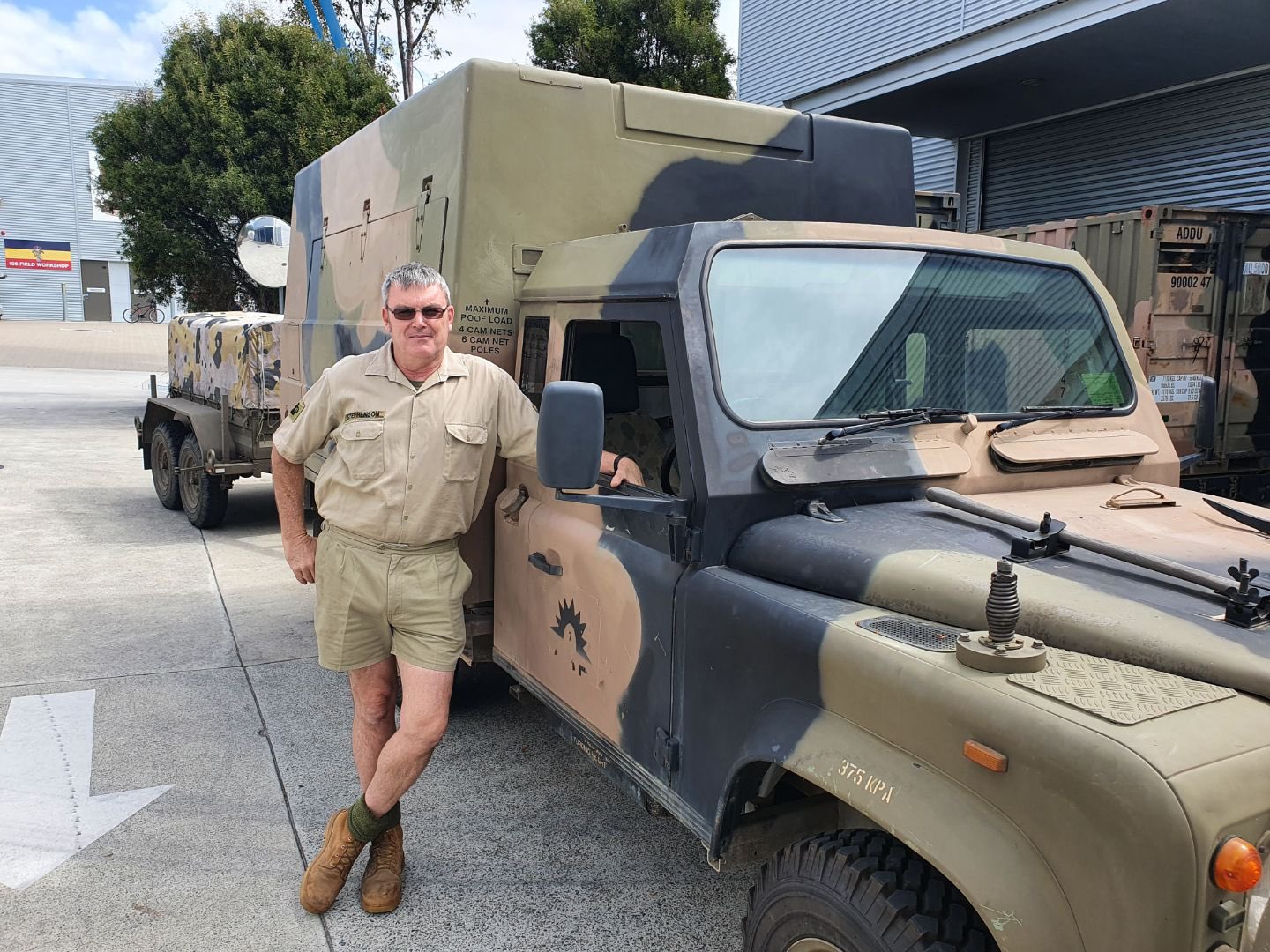 Pictured Above: W02 Al Stephenson with the last 106 L/R GMV
106 Wksp handed back the last of our GMVs this week. I think we all have some fond memories of these vehicles and I'm feeling very sentimental to say the least!

The vehicles were built for the ADF under the Perentie (1984–92) and Bushranger contracts (1992–98) were specially designed 4x4 and 6x6 vehicles built at either Moorebank (Perentie) or Adelaide (Bushranger).
They have proven themselves both in Australia and on operations overseas, including in Somalia, Timor Leste, the Solomon Islands, Iraq and Afghanistan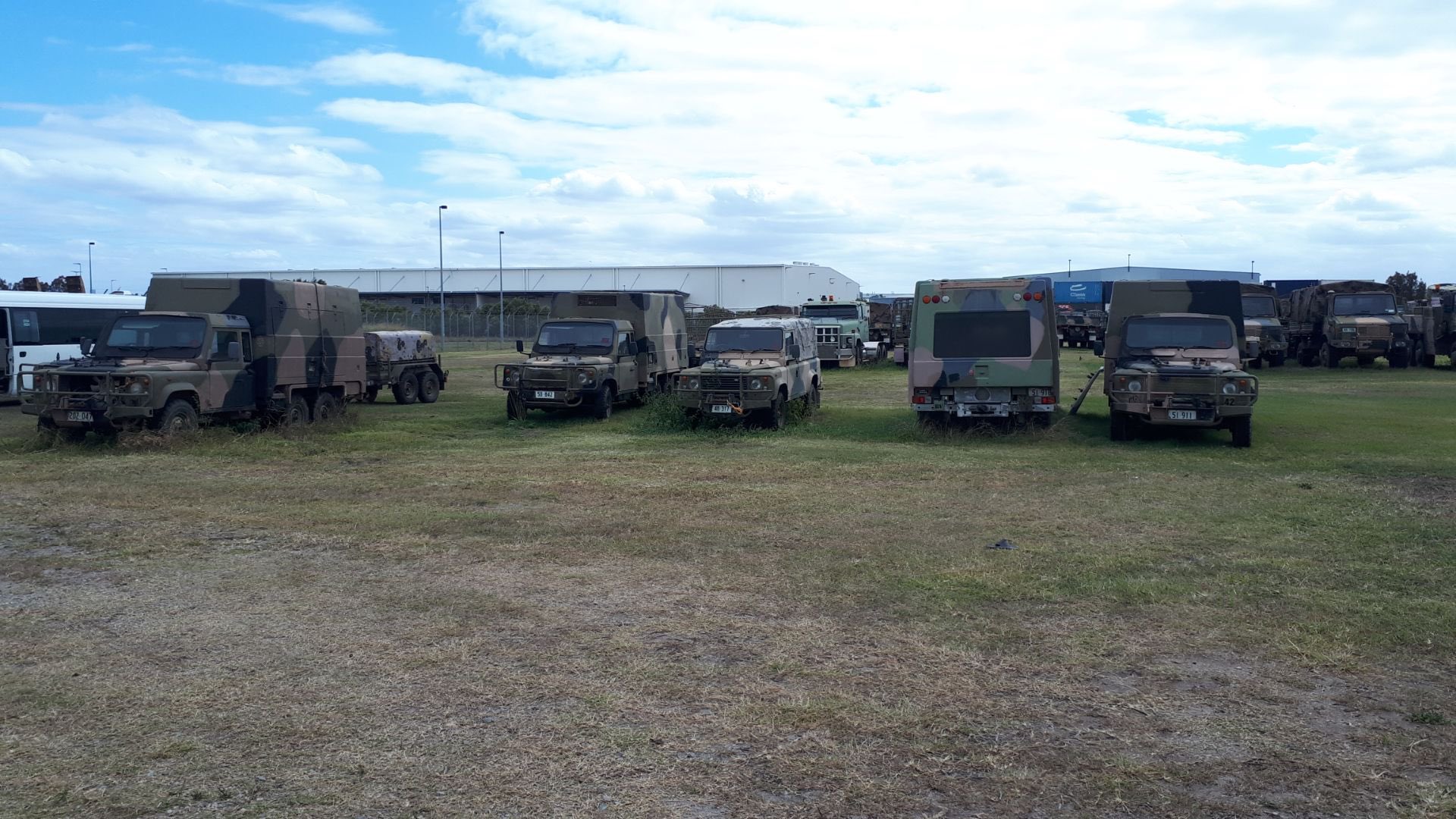 Above articles and images courtesy of 106 Twitter Page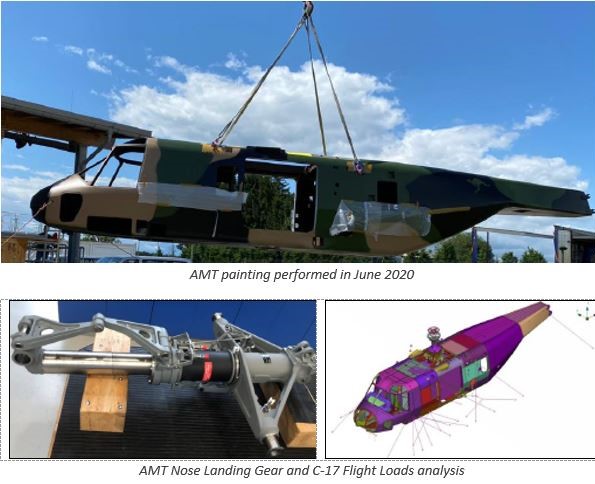 Development of the Aircraft Maintenance Trainer is progressing ahead of schedule, with 93% of the aircraft systems already handed over to the work preparation stage. Almost all mass consumable items and long-lead items have been delivered, with most components awaiting further assembly steps. Travel restrictions associated with COVID-19 are likely to impact the crucial acceptance checks required to be carried out by MRH Wing, in location in Germany. However, MRH Wing is hopeful that if international travel restrictions are not eased by February 2021, alternative means of assuring design quality can be conducted. Delivery to RAMS is still anticipated in September 2021.
The AMT will replicate a live aircraft, allowing for removal and installation of all major components, while minimising the risk of damage to the live aircraft during training. It is important to note that the AMT will not negate the need for a live aircraft, but will serve as an additional training aid to increase student confidence and familiarity with key aircraft systems, and further support increased throughput of trainees. Furthermore, development of the other training devices has certainly not ceased, with the aggressively task-focused MRH90 Avionics Lead Instructor WO2 Kris Lewis forging a path ahead with train-the-trainer sessions conducted for the MRH90 Avionics Systems Trainer.
Images and Article Courtesy of RAMS