The Royal Australian Electrical and Mechanical Engineers (RAEME) Association Queensland Inc is a not for profit volunteer organisation, supporting the RAEME National Network by providing leadership to, and a focal point for, all RAEME affiliated Associations in Queensland, by promoting and recognising the corps and its achievements via independent memorial, celebratory, social, fundraising, sporting and other activities.
The goals of the Association are to:
Promote the Corps' identity and reputation in Queensland

Recognise and celebrate achievements of members of the Corps in Queensland

Provide a focal point for Corps activities in Queensland
The role of the RAEME is to ensure maximum operational availability of equipment to enable the commander to win the land battle. RAEME is a technical corps tasked with the maintenance of the Army's modern hardware and equipment. More on the Corps can be found at this link.
This site has been developed as a communication tool for RAEME members in Queensland. All attempts have been made to ensure the accuracy of the information supplied. If any errors or broken links are found, or if you have any item or article for inclusion on these pages, please contact the webmaster.
RAQ Subscriptions
Annual subscriptions to the RAQ are due by 30 June each year. Subscriptions can be paid using either PayPal (fee free) or EFT by clicking the Icon below and logging in. Renew your subscription for $10 a year or upgrade to Life Subscription for $100.
New members please use the 'Online Registration' link under the Membership banner.
All proceeds are used to support and promote the goals of the Association.
Meetings and Functions
Are held on the first Wednesday of each month excluding January, the latest information is on the Events page.
---
RAQ NQ Gathering - 15 Oct 2022 - Townsville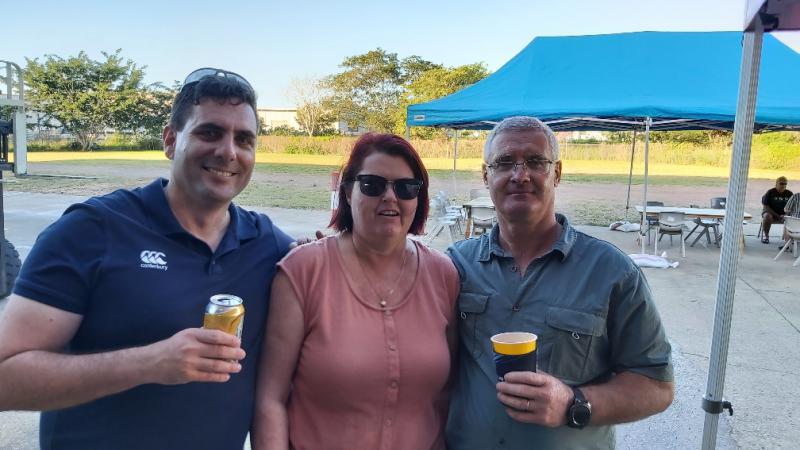 Pictured Above: L-R - Mick Fry, Elaine and Mick McMillan @ the June function
An invitation is extended to all RAQ, current and former RAEME members (ground and air) and friends of the Corps to attend a RAQ (NQ) get together.
What - RAQ (NQ) Gathering – Centenary Hotel
When - Sat 15 Oct 22, from 1230 - onwards
Where - Centenary Hotel (front bar) 35 French St, Pimlico, Townsville QLD 4812 Ph: (07) 4779 2575.
Why – Life is short so we should enjoy the small things. This is an excellent opportunity to live for the moment, bring a mate and catch up with the "old and bolds" or meet some of the "new" generation "young guns". Let's continue to keep the esprit de corps so near and dear to our hearts alive. Arte et Marte
Enquires – This email address is being protected from spambots. You need JavaScript enabled to view it.
Regards
Robert 'Tank' Pontifex
---
Frank Carroll's Transport Depot Tour - Saturday 1 October 2022 - Coolum

As an adjunct to the Sunshine Coast luncheon, particularly for visitors to the Coast, but also for local residents and those who have an interest in old military vehicles, Rolls Royce cars and other equipment, a special viewing of some excellent and well-preserved vehicles has been arranged at Carroll's Transport Depot at nearby Coolum.
The owner, Mr Frank Carroll will conduct a tour commencing at 1000 hours on the morning of 01 October 2022 and last one hour.
You are invited to arrive around 0900 hours and enjoy a coffee and informal walk around (at your cost), before the commencement of the tour ($8 payable at the museum).
Carroll's Transport Depot Museum can be found at:
Unit 2, 52 Lysaght Street

Coolum Beach QLD 4573
We encourage you to visit the museum which houses many great exhibits including the RAQ 1943 GPW Jeep, please indicate your attendance by selecting the 'Register Now' Button below, so we can provide the organiser with numbers.

---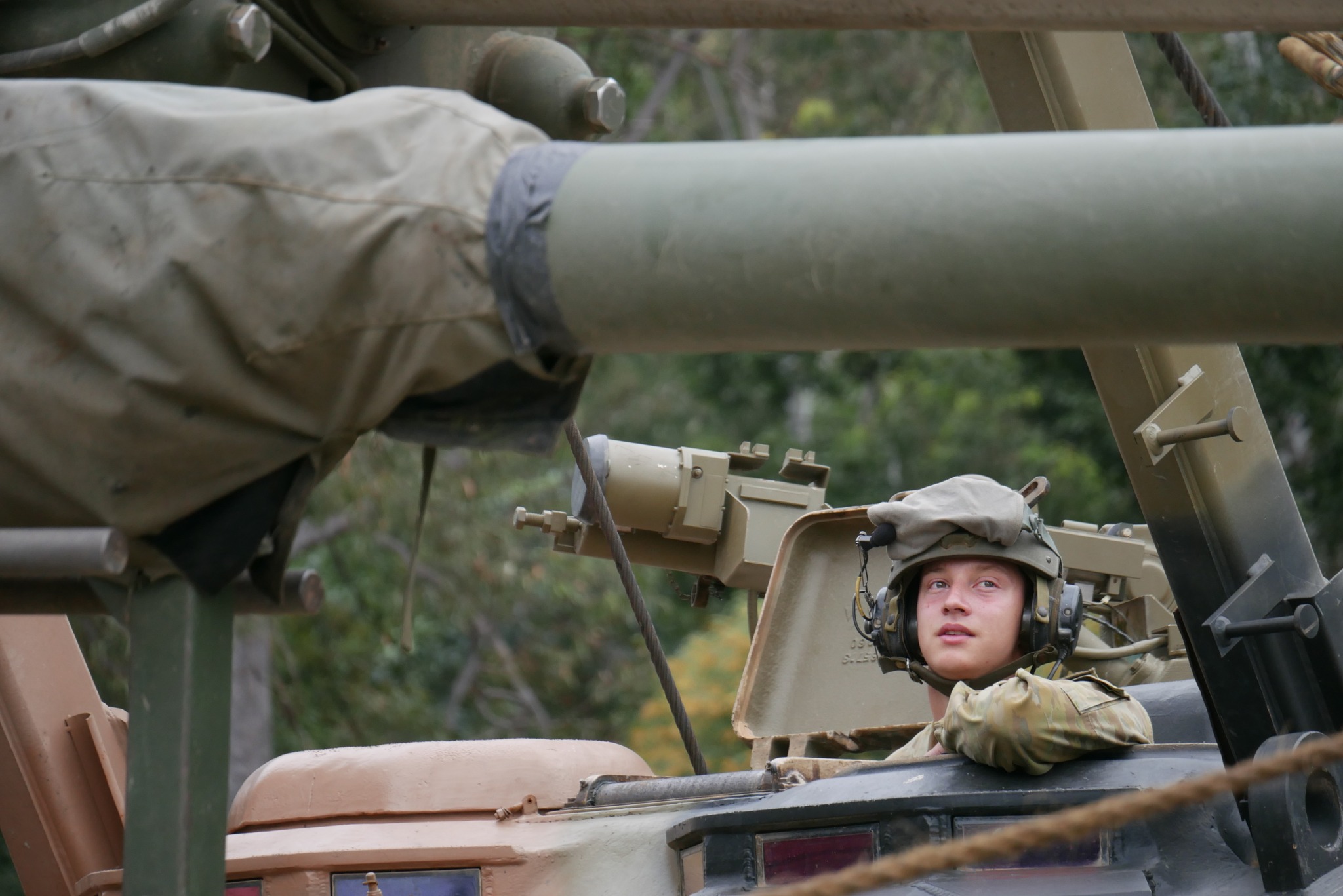 Pictured Above: Bailey James operates the M88
The team from the 106 FD WKSP Company's Recovery Platoon recently offloaded some of 1 REGT RAA M777 Howitzers following a training activity. The Reccy Mechs rolled out their big boy toy to complete the task, the M88 Recovery Vehicle, also known as the Heavy Equipment Recovery Combat Utility Lift Evacuation System (HERCULES).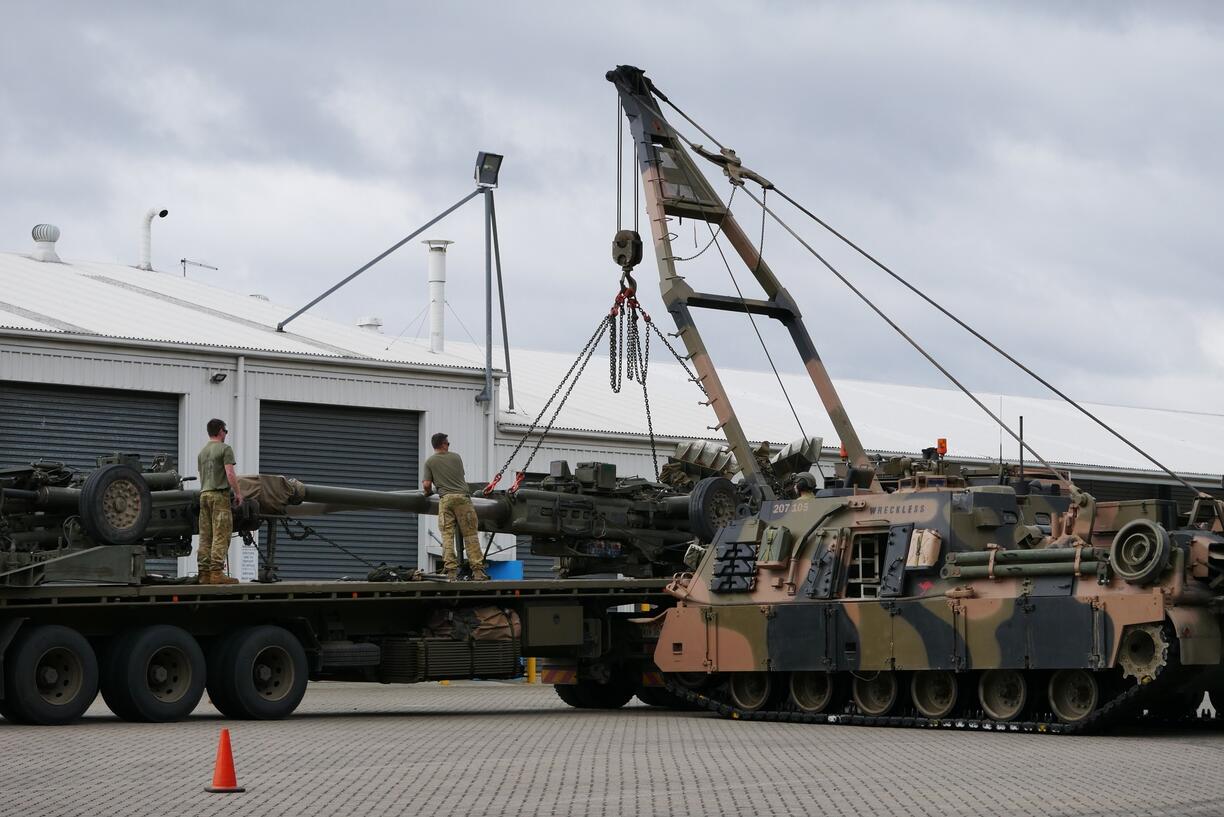 The guns were delivered on the 5th Transport Squadron's HX81 Mission Systems, and with a few helpful bombardiers and gunners on hand the CSSB crew made light work of the task
Images and Article Courtesy of Defence
---
O

nline Shop - Bucket Hats Are Back!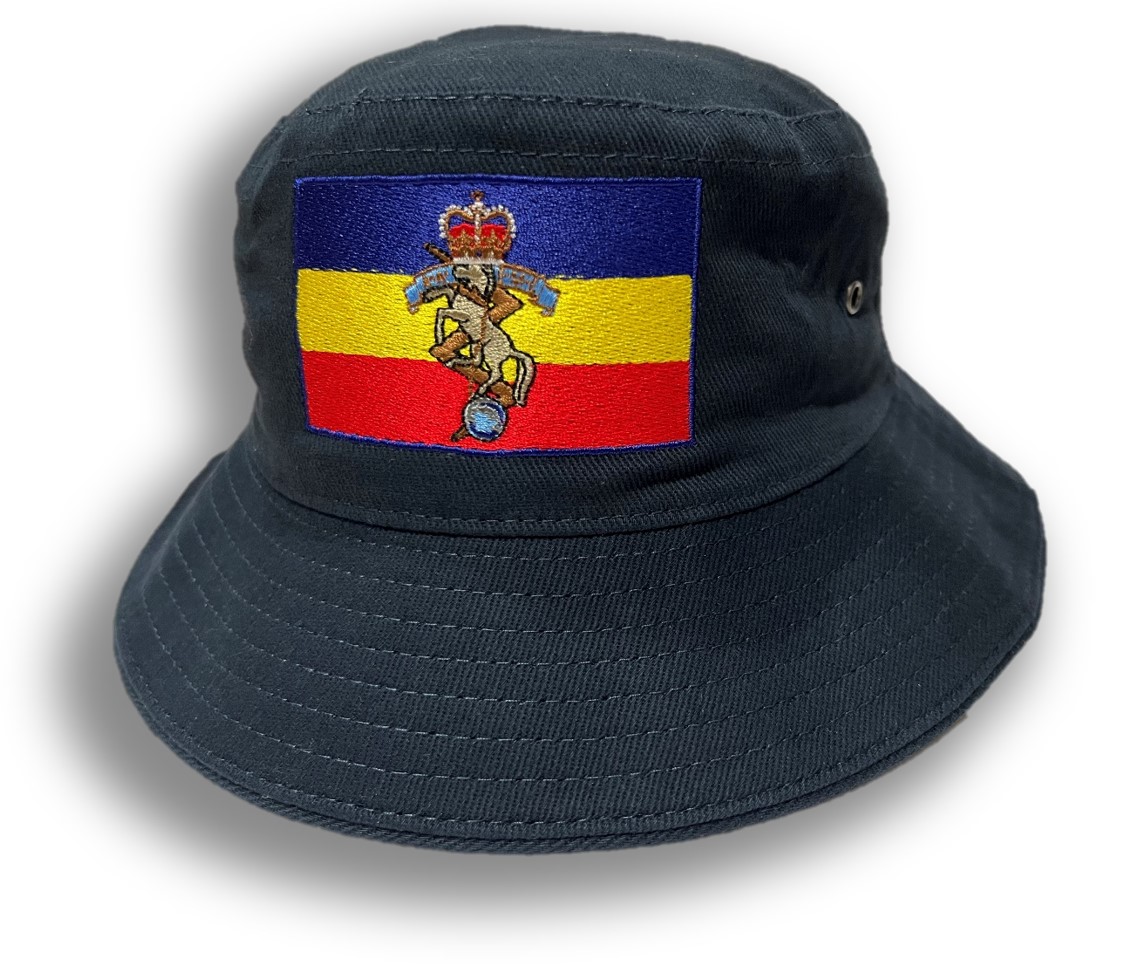 The first batch of hats was so popular we've just secured another order! These items are available to order from today. With delivery expected from Thursday next week onwards.
They come with a full Tricolour & RAEME Corps Badge embroidered on the front.
Heavy brushed cotton

Sandwich brim

Gunmetal eyelets

Brushed cotton sweatband

Sizing:
S/M = 57cm - Click here


L/XL = 60cm -

Click Here
Price for RAQ financial members is $16.00 with postage options available at checkout. Members don't forget to login for your member discount.
Members also have the option to 'Click and Collect' to pick up early at the next meeting on Wednesday next week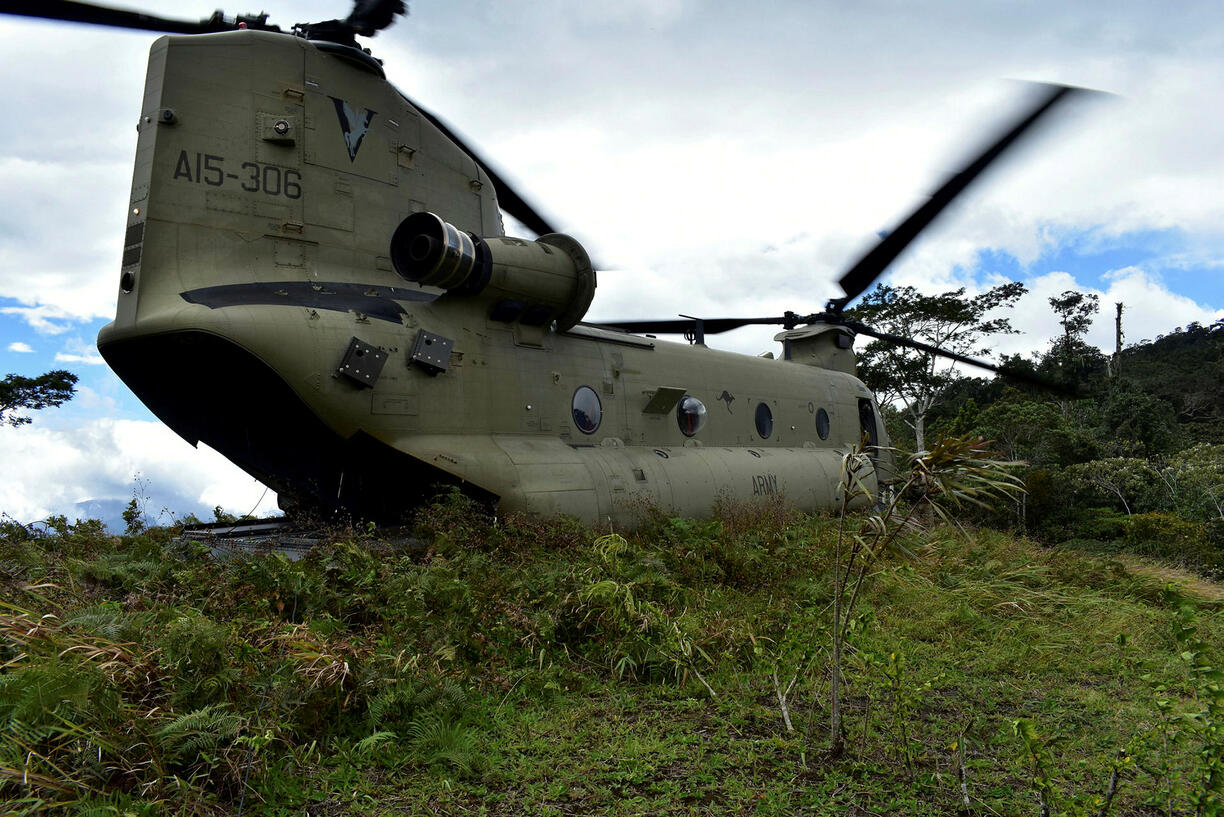 Pictured Above: Army CH-47F Chinook from 5th Aviation Regiment prepares to take off from a mountain, during Helicon Luk at Woitape Valley, Papua New Guinea
Exercise Helicon Luk is a 16th Aviation Brigade activity conducted in the Owen Stanley Ranges in Papua New Guinea from 27 August to 24 September 2022. The activity practices high density altitude flying operations utilising CH-47F Chinooks and MRH90 Taipans. Papua New Guinea Defence Force are contributing force elements to air mobile operations and partnering in the activities. As part of flying operations CH-47F Chinooks from 5th Aviation Regiment conduct high density altitude training flights in the Woitape Valley of Papua New Guinea.
Images and Article Courtesy of Defence
---
Limited Edition Dog Tag Bottle Openers - Available Now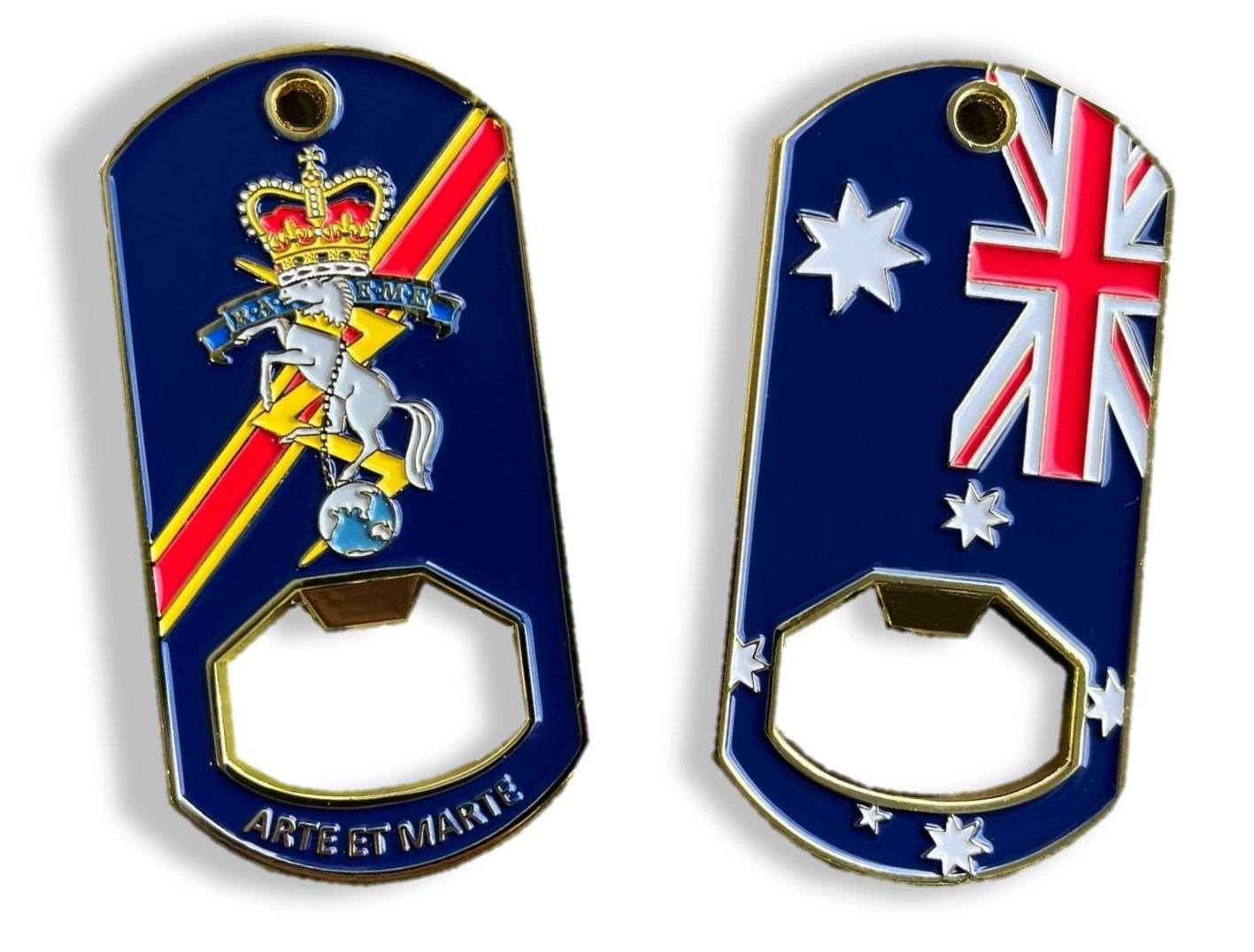 We have secured a limited run of 105 'Dog Tag' Style Metal Bottle Openers.
The bottle openers are super quality, made from metal and full colour enamel, sourced from a local veteran owned company in Brisbane.
Prices for RAQ financial members is $9.90
Members don't forget to login for you member discount and 'Click and Collect' option.
Click on the image to take you to the shop to buy.