The Royal Australian Electrical and Mechanical Engineers (RAEME) Association Queensland Inc is a not for profit volunteer organisation, supporting the RAEME National Network by providing leadership to, and a focal point for, all RAEME affiliated Associations in Queensland, by promoting and recognising the corps and its achievements via independent memorial, celebratory, social, fundraising, sporting and other activities.
The goals of the Association are to:
Promote the Corps' identity and reputation in Queensland

Recognise and celebrate achievements of members of the Corps in Queensland

Provide a focal point for Corps activities in Queensland
The role of the RAEME is to ensure maximum operational availability of equipment to enable the commander to win the land battle. RAEME is a technical corps tasked with the maintenance of the Army's modern hardware and equipment. More on the Corps can be found at this link.
This site has been developed as a communication tool for RAEME members in Queensland. All attempts have been made to ensure the accuracy of the information supplied. If any errors or broken links are found, or if you have any item or article for inclusion on these pages, please contact the webmaster.
RAQ Subscriptions
Annual subscriptions to the RAQ are due by 30 June each year. Subscriptions can be paid using either PayPal (fee free) or EFT by clicking the Icon below and logging in. Renew your subscription for $10 a year or upgrade to Life Subscription for $100.
New members please use the 'Online Registration' link under the Membership banner.
All proceeds are used to support and promote the goals of the Association.
Meetings and Functions
Are held on the first Wednesday of each month excluding January, the latest information is on the Events page.
---
Annual subscriber renewals due - renew by 30 Jun 2023
Annual subscription of the Association runs from 1 July until 30 June each year. Annual subscribers with membership expiring in 2023 should have received a renewal email this week. Renewing can be done at any time.
Membership is the lifeblood of our association and I encourage you to renew your annual subscription or consider upgrading to our most popular membership, Life Subscription.
To upgrade to Life subscription, Login to the RAQ Website and go to Membership > My Details >My Membership >Annual Subscription >Life Subscription and click on "Upgrade" and follow the prompts. If you have any problems, contact our This email address is being protected from spambots. You need JavaScript enabled to view it..
As a reminder all financial subscribers are entitled to:
Subscription to 'Spanner News' three times per year

Friday Files emailed weekly

10% Discount off items purchased from the online shop

Discount off member events throughout the year

Access to member only website content

Financial Members receive lifetime membership of the Mermaid Beach AEME Surf Life Saving Club
All funds go to support the goals of the Association.
---
Darling Downs Function - Sun 11 June 2023 - Toowoomba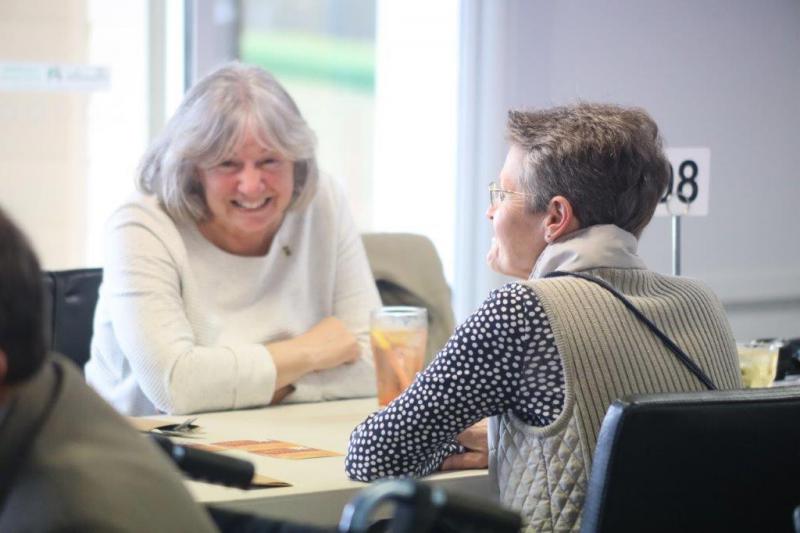 The RAEME Association Darling Downs luncheon is held quarterly and is open to all members, guests, families, partners and others who are associated with the Corps
The venue for the remaining 2023 functions has changed. These functions will now be held on the Ambrose Deck at the City Golf Club. As with most clubs, one advantage of membership of the City Golf Club is you get discounts on meals and drinks. You also get free tickets in the monthly draw for a car (held on the last Sunday of each month). Good news is that membership is free and lasts for three years.
If you know of anyone who would be interested in attending, pass this on:
If you know of anyone who would be interested could you pass this on.
Date: Sunday 11 June 2023
Time: 1200-1600hrs
Venue/Address: City Golf Club.

254 South St, South Toowoomba, QLD 4350.

Catering: Meals/Drinks available at own cost.
Dress: Casual
RSVP: 9 June 2023 - Register Here
Organiser: Peter Pile/Clarrie Sanders
We look forward to seeing you on the day :-)
Regards,
RAQ-DD representative
E: This email address is being protected from spambots. You need JavaScript enabled to view it.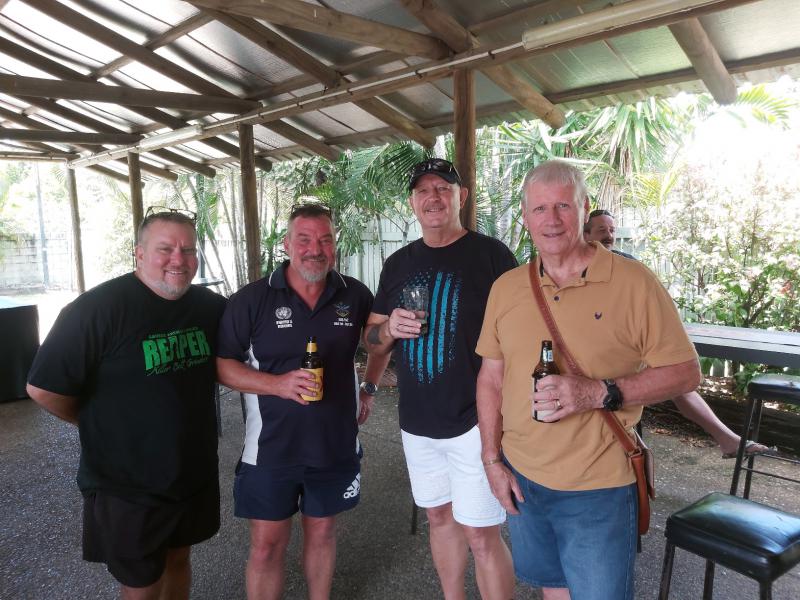 Pictured above: L-R - Tony Earwaker, Cat Coney, Bert Greenfield, Dave Packer at the February gathering.
An invitation is extended to all RAQ, current and former RAEME members (ground and air) and all friends of the Corps to attend a RAQ (NQ) gathering.
Members Draw – use your digital card for tickets –

See below

RAEME Badge raffle - proceeds to go towards the Recce Mech Memorial

Meat tray raffles

Bar Snacks

RAQ merchandise
When – Sat 24 Jun 23, from 1230h – onwards
Where – The Royal Hotel - 56 Stagpole St, West End (Townsville) QLD 4810 Ph: (07) 3051 7683
Winter is coming to Townsville, so dust off that long sleeve singlet to enjoy a cool winter's day at the other West End Hotel, the Royal. Good weather, good mates and good banter. Let's look after each other and bring a mate to reconnect with the RAQ family, NQ style.
This email address is being protected from spambots. You need JavaScript enabled to view it.
Robert 'Tank' Pontifex
RAQ NQ
---
Online Shop packed with new offers!
RAEME Bow Tie and Cummerbund Pre-Order

Thanks again to another idea from the team in NQ, we now have available a Pre-Order of a RAEME Bow Tie and Cummerbund Set. Stock is expected early June.
Once stock arrives, they will be available as individual items. Price for this special order is a reduced $60 Retail and $54 for Members. Click on the image to order now.
Each set features:
Once each of a Bow Tie and Cummerbund

Tricolour design

Custom made polyester

Be the best dressed at your function!
Members don't forget to login to get your discounted pricing. Postage costs and options are available at checkout.
Hoodies Pre-Order II now live - Last Chance!

Due to overwhelming demand, we are doing one more run of Hoodies (it will be the last for 2023). The Pre-Sale is now live for orders. Stock is expected late June/early July 2023 and orders will close Sunday 11 June 2023.
Each Black RAEME Unisex Hoodie features:
An everyday essential fleecy pullover that's been upgraded for a modern appeal


Great fit that's cut to be comfortable and relaxed - not oversized or baggy

Reliable Poly Cotton fleece fabric is warm, light and perfect for layering

Traditional Pullover hoody style with good sized kangaroo pockets

Knitted band at the hem is not too loose or too tight. The length hits perfectly at the lower hip.

Wider shoe-lace style hoody cord for a modern urban sporty look

55% Cotton Fleece 45% Polyester

320 GSM

RAQ Members don't forget to login to get your member discount and "Click & Collect" postage options for member to pick up at the next meeting.
Postage and Collections Options
RAQ Members - Postage options and "Click & Collect" option at a monthly meeting Approx July 2023
Free Bulk collection 6ESR and 9FSB - select 6ESR/9FSB Free Collect
Everyone else - postage costs and options at checkout.
RAQ Members don't forget to login to get your member discount and click and collect option
RAEME Key Rings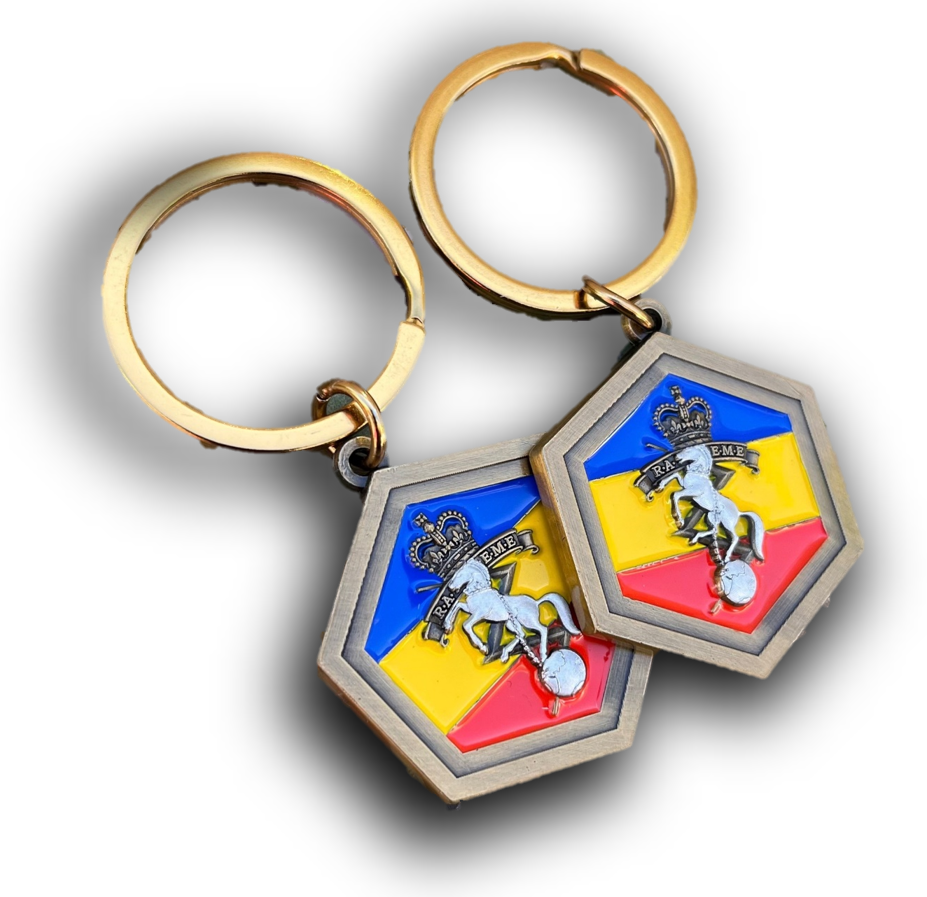 Each key ring features:
35

mm sandblasted effect with antique gold

an antique nickel Corps badge over a soft enamel tricolour on the front

antique gold effect on the back

These key rings

will keep your keys organised and start conversations.
Pricing starts at just $13 for a single key ring for RAQ Members.
Members don't forget to login to get your discounted pricing. Postage costs and options are available at checkout.

Pictured above: Welcome to Country and Smoking Ceremony by Johnny Murray, Reconciliation Reflections by Indigenous Defence members and 'Dinawans Connection' - Traditional Aboriginal Dance. 23 May 2023
"Be a voice for generations," the theme for Reconciliation Week, wove its way through Latchford Barracks today between Defence members and local Indigenous peoples.
The 2023 theme asks all Australians to be a voice for reconciliation in our everyday lives - where we live, work and play, so ALTC was excited to give that voice a platform today. The event came ahead of Reconciliation Week (next week) and featured a traditional smoking ceremony and dancing by #DinawansConnection (and several keen Defence members!)
ALTC would like to thank everyone who came along to acknowledge the importance of building respectful relationships between First Nations and non-First Nations peoples.
Image and article courtesy of Defence
---
New role for Deputy Chief of Army

Pictured above: Deputy Chief of Army Major General Natasha Fox during staff talks at Russell Offices, Canberra. Photo: Sergeant Tristan Kennedy
Deputy Chief of Army Major General Natasha Fox has been appointed the inaugural Chief of Personnel in the Australian Defence Force.
The Defence Strategic Review, released last month, recommended ADF personnel management be centralised into a single integrated system incorporating the five domains, headed by a Chief of Personnel reporting directly to the Chief of the Defence Force.
As Chief of Personnel, Major General Fox's aim will be to increase the effectiveness, efficiency and cohesiveness of personnel management to achieve a more integrated ADF.
The DSR also recommended options be developed to change Defence's recruitment framework.
This aims to improve the eligibility pool of potential applications and to align service recruitment requirements to military employment, especially in key technical and specialist trades.
Major General Fox will be promoted to lieutenant general and commence her new role on June 5.
Image and article courtesy of Defence
---
SE QLD Army Apprentices Reunion 2023 - Bulimba

Greetings ladies and gentlemen of the Army Apprentice fraternity. The 2023 South East Qld Army Apprentices Annual Reunion will be held on Sat. 10th June (which is the second Saturday in June) at the Bulimba Bowls Club, Quinn St Balmoral, (not as in the past on the 1st Saturday in June). This will be the 24th Reunion.
The reason for this change is that I will be turning 80 on the 4th of June. I have organised this Reunion since 1999 with the support of my wife Barbara, and as I announced at last year's reunion, the time has come for me to retire, and hand over the organising of the Reunion to other strong hands. Over the years, I have enjoyed every one of these reunions, and met many Apprentices I would otherwise never have met, but I have found age does weary you.
Therefore, I am calling for members to rally and take over the running of this popular event please, otherwise these reunions will cease after this reunion.
Perhaps some of the strong support groups such as the 30th or 40th could get together and take over the reins, or any other interested Apprentices would be more than welcome. I am more than happy to assist and be involved in a minor way, if requested by those who might take on the role after this year.