The Royal Australian Electrical and Mechanical Engineers (RAEME) Association Queensland Inc is a not for profit volunteer organisation, supporting the RAEME National Network by providing leadership to, and a focal point for, all RAEME affiliated Associations in Queensland, by promoting and recognising the corps and its achievements via independent memorial, celebratory, social, fundraising, sporting and other activities.
The goals of the Association are to:
Promote the Corps' identity and reputation in Queensland

Recognise and celebrate achievements of members of the Corps in Queensland

Provide a focal point for Corps activities in Queensland
The role of the RAEME is to ensure maximum operational availability of equipment to enable the commander to win the land battle. RAEME is a technical corps tasked with the maintenance of the Army's modern hardware and equipment. More on the Corps can be found at this link.
This site has been developed as a communication tool for RAEME members in Queensland. All attempts have been made to ensure the accuracy of the information supplied. If any errors or broken links are found, or if you have any item or article for inclusion on these pages, please contact the webmaster.
RAQ Subscriptions
Annual subscriptions to the RAQ are due by 30 June each year. Subscriptions can be paid using either PayPal (fee free) or EFT by clicking the Icon below and logging in. Renew your subscription for $10 a year or upgrade to Life Subscription for $100.
New members please use the 'Online Registration' link under the Membership banner.
All proceeds are used to support and promote the goals of the Association.
Meetings and Functions
Are held on the first Wednesday of each month excluding January, the latest information is on the Events page.
---
5 AVN REGT - OP Flood Assist 23-1 - Broome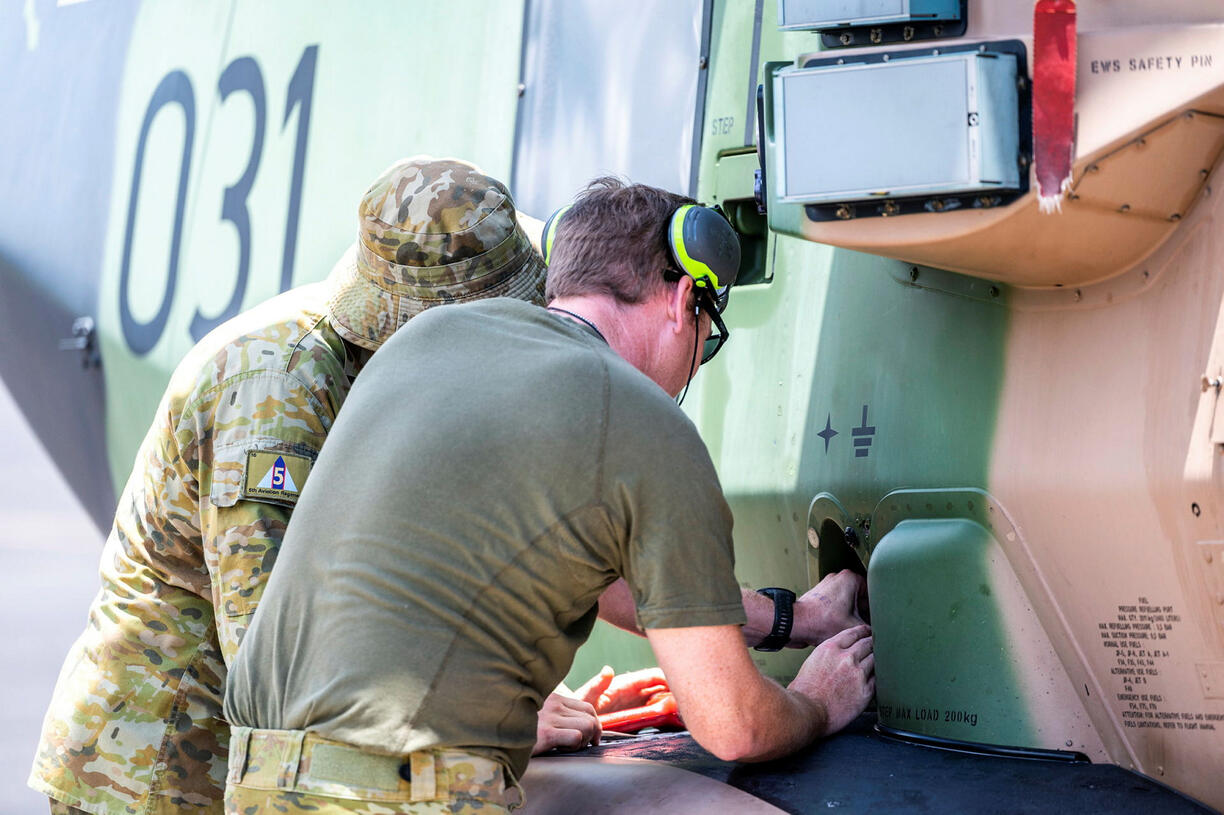 Pictured Above: Army soldiers from 5 Avn Regt conduct a routine pre-flight inspection to prepare for flood recovery efforts in Western Australia at RAAF Base Townsville, Queensland.
Three MRH-90 Taipan, two CH-47 Chinook helicopters, their aircrews and a team of support personnel from the 5th Aviation Regiment in Townsville are deploying to Western Australia in support of Operation Flood Assist 23-1.
The ADF helicopters can take over three days to travel from Townsville across the Top End to reach Broome.
On arrival, the helicopters will integrate with the Western Australia emergency services already in the region to support ongoing rescue and relief efforts in the Kimberley region.
Major Jeremy Costello, commander of Task Unit Destrier, said integration with emergency services on the ground was essential to provide assistance to communities.
"This enables us to get out to the right places with the helicopters," Major Costello said.
"We are really proud to have this opportunity again to help the community."
Pictured Above: Minister for Veterans' Affairs and Minister for Defence Personnel, the Hon Matt Keogh MP, meets with ADF personnel (CAPT Elise McKenzie RAEME) tasked to Operation Flood Assist 23-1 in the Kimberley Region of Western Australia.
Major Costello said the team have experience in providing disaster relief.
"Some of the soldiers have previously deployed on other disaster relief operations in New South Wales," he said.
"Every time we deploy, we learn lessons.
"This makes us safer and better equipped to help people in need."
Defence commenced Operation Flood Assist 23-1 on January 6 to provide assistance to the WA Government in the Kimberley region where heavy rainfall from ex-Tropical Cyclone Ellie has isolated communities.
At the request of the National Emergency Management Agency (NEMA), Defence is providing from the 5th Aviation Regiment to support the flood response, along with three Royal Australian Air Force aircraft.
Defence continues to work closely with NEMA in monitoring disasters affecting the community.
Images and article courtesy of Defence
It seems that an end of year pic by 2/14 has kicked off a heavy lift 'war' amongst Facebook readers.
The above Pic was posted on the 7 BDE Facebook page prior to Christmas and since then has amassed quite a number of 'one' ups in the comments.

The above pic was posted showing two M88 lifting an Abrams Tanks at 1 ARMT Regt in Darwin.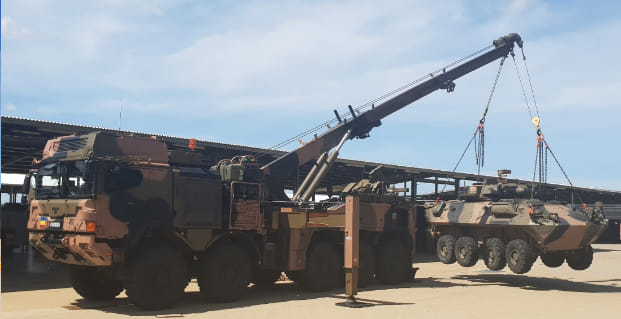 Pictured Above a MAN HRV lifting a LAV all on its lonesome!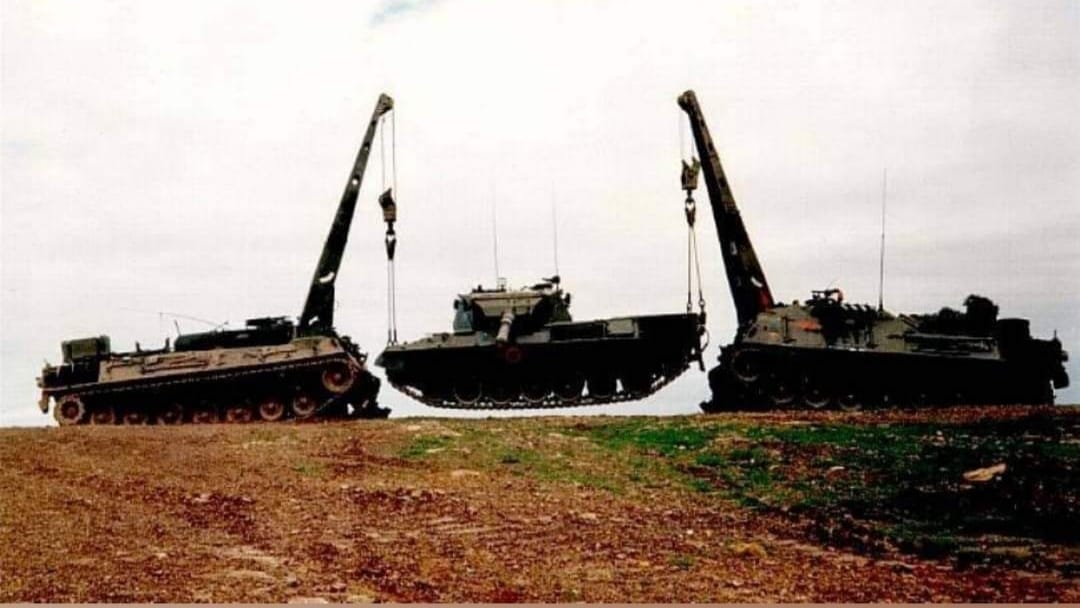 For those who loved the Leopard, above is 2 ARVM lifting and AS1 Leopard Main Battle Tank.
---
Defence Attaché changes hands - USA

Pictured Above: L to R: Deputy Head of Mission Paul Myler, incoming Defence Attaché - Head of Australian Defence Staff RADM Ian Murray, Ambassador Arthur Sinodinos, outgoing Defence Attaché - Head of Australian Defence Staff MAJGEN Andrew Freeman
On 14 January 2023 we farewelled MAJGEN Andrew Freeman as he handed over the baton from his role as Australian Defence Attaché and Head of Australian Defence Staff in Washington to RADM Ian Murray.

The Embassy thanks MAJGEN Freeman for his dedication and significant contribution in enhancing the defence relationship between Australia and the United States and we wish him every success for the future.
Image and article courtesy of Facebook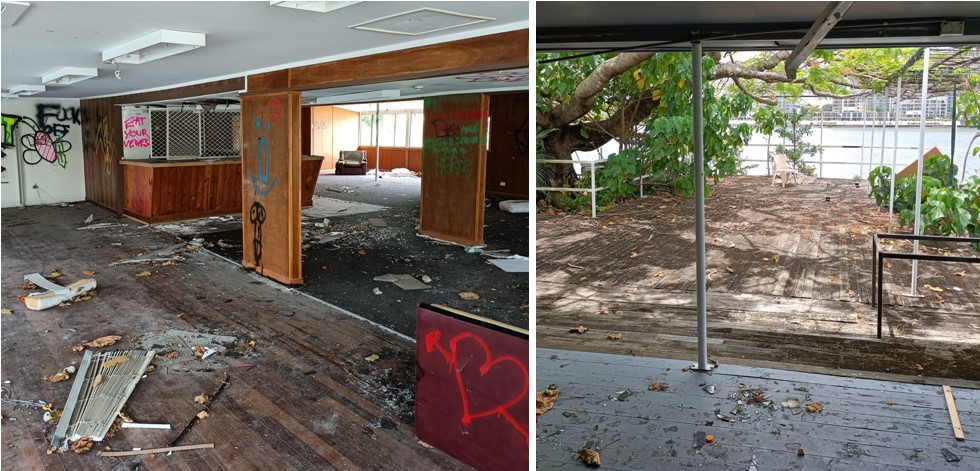 Pictured Above: Old SGTs Mess and Tree of Knowledge Jan 2022 - Photos courtesy of Facebook.
Twenty hectares of riverfront land in Brisbane's east will soon be transformed into a suburban precinct of more than 850 new homes.
Key points:
Plans for development on the Bulimba Barracks site is the latest to be approved on flood-prone land

A motion by Jonathan Sriranganathan to stop building on flood plains was defeated in Brisbane City Council

The proposed development will include private dwellings, parks and sports fields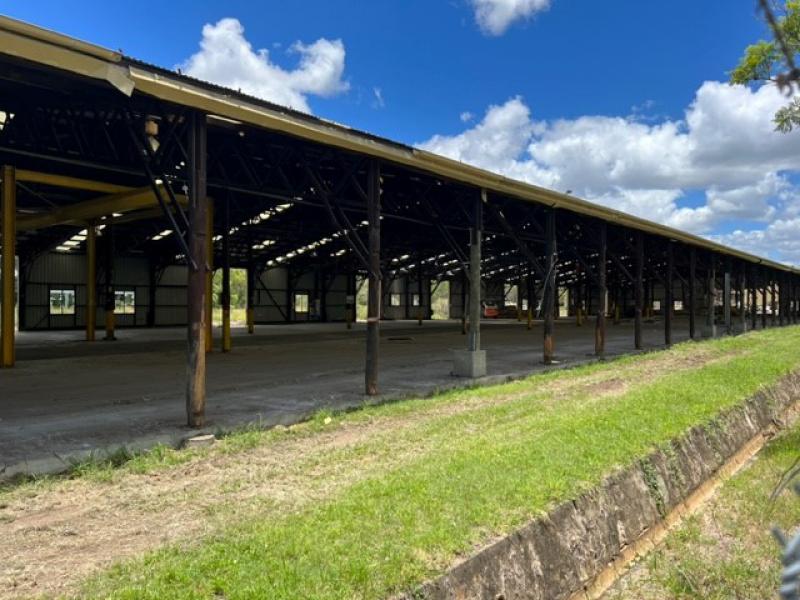 Pictured Above: Main sheds being demolished - Jan 2023. Click on the image to view more
Sold off by the Department of Defence in 2020 to private developers Shayher Group for $63 million, plans for Bulimba Barracks include new riverfront parks, sports fields and the remediation of Tugulawa Park.
It will also offer two- to three-storey townhouses, five-storey apartment buildings and detached homes.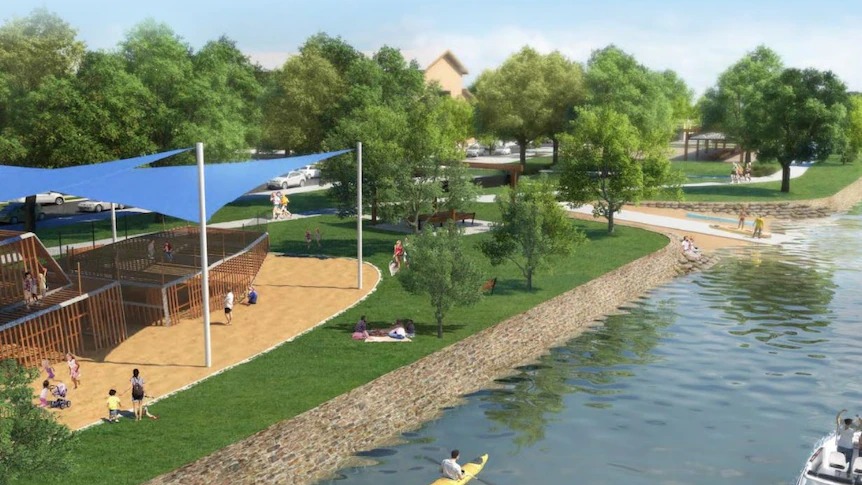 Pictured Above: A concept image lodged with Brisbane City Council by Shayher Group for the riverside Bulimba Barracks development. (Supplied: Shayher Group)
Last year, developers requested an amendment to the existing planning regulations to fill in the entire site with earth to raise it above flood levels.
Brisbane City Council approved the plans.
Morningside Ward's Kara Cook said the only work residents could expect to see immediately would be the removal of the former military buildings on the site.
Article courtesy of ABC News