The purpose of the Royal Australian Electrical and Mechanical Engineers (RAEME) Association Queensland is to promote and reinforce the spirit, reputation, image and competencies of the Corps through its past, present and future members.
The goals of the Association are to:
Promote the Corps' identity and reputation in Queensland

Recognise and celebrate achievements of members of the Corps in Queensland

Provide a focal point for Corps activities in Queensland
The role of the RAEME is to ensure maximum operational availability of equipment to enable the commander to win the land battle. RAEME is a technical corps tasked with the maintenance of the Army's modern hardware and equipment. More on the Corps can be found at this link.
This site has been developed as a communication tool for RAEME members in Queensland. All attempts have been made to ensure the accuracy of the information supplied. If any errors or broken links are found, or if you have any item or article for inclusion on these pages, please contact the webmaster.
RAQ Subscriptions
Annual subscriptions to the RAQ are due by 30 June each year. Subscriptions can be paid using either PayPal (fee free) or EFT by clicking the Icon below and logging in. Renew your subscription for $10 a year or upgrade to Life Subscription for $100.
New members please use the 'Online Registration' link under the Membership banner. All proceeds are used to support and promote the goals of the Association.
---
Important Update - Events and Meetings
With the evolving situation regarding Coronavirus in Australia, we are keeping a watch on the events and advice coming from the State and Federal Governments, Health Authorities and the QLD RSL Parade Committee. I wanted to provide some advice regarding how the Association will respond.
Functions/Events
Based on the most recent advice, the Executive have made the decision to cancel all RAQ organised/sponsored events until 30 May 2020, at this time we will reassess the current advice. The Events which have been cancelled are:
Darling Downs Gathering - 21 March 2020

ANZAC Day March and Function - Brisbane - 25 April 2020

ANZAC Day March and Function - Townsville - 25 April 2020
Individuals who have pre-paid for events will be refunded or you can retain this as a credit either for a future function or online shop credit. Please This email address is being protected from spambots. You need JavaScript enabled to view it. and advise your choice, if required have your banking details handy.
Monthly Meetings
We have been meeting with the Townsville Committee for the past several months via teleconference, so the April and May meetings will go ahead via this medium. The technology has some limitations, so to ensure we can cope with the capability, we will limit the number of attendees to members on the executive and some committee positions. Our webmaster will send those members required an invite with the details.
We will as always provide the Agenda and Minutes for each meeting and I would encourage anyone with questions or comments to contact the Secretary or myself.
Membership & Online Shop
All other functions are web based and will continue as normal, with online shop items purchased sent out via Australia Post.
The most important thing for all of us right now is put our family and friends first and look out for your neighbours and mates who may not be as well-resourced.
Please keep interacting with your Association with updates available via our website, weekly emails and through our 'Contact Us' page.
Yours Sincerely,

Chairman
---
1CSSB Trials New 3D Printing Technology - Darwin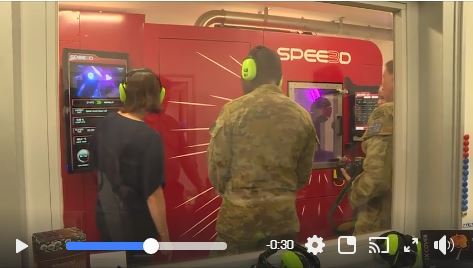 Pictured Above: 3D Printing - Courtesy of 9 NEWS Darwin
In partnership with Spee3D and Charles Darwin University, members of 1 CSSB are trialling the use of 3D printers in workshops.
In an Army first, 3D printers will be used to design and print repair parts, allowing responsive and flexible logistic support to our deployed forces. The printers also allow our people to conduct rapid prototyping and obsolescence management.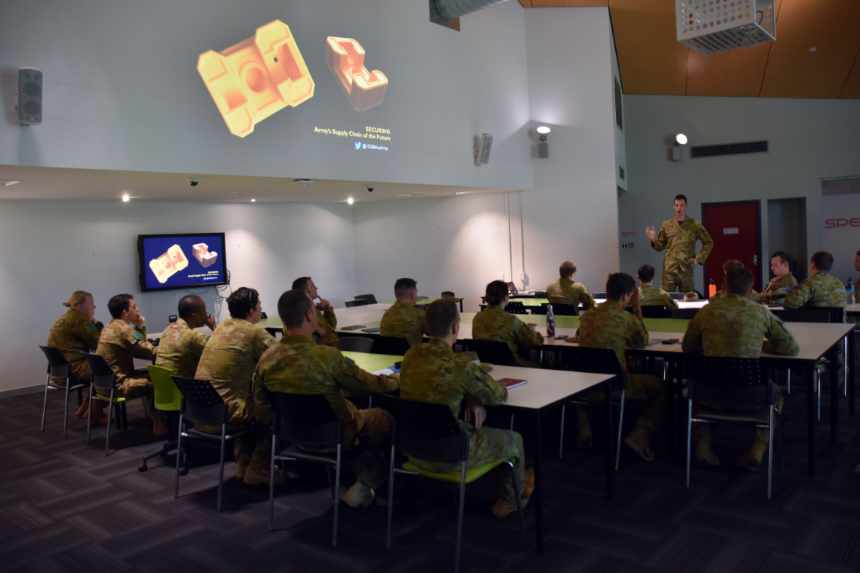 For the next six months the workshops will develop programs and processes to use the printers; a digital library to use as a repository for future ADF designs, as well as trialling their use in a field environment. Aiming to build a future Concept for the Employment of Additive Manufacturing across Army, we will partner with 5RAR, ALTC, 17th Sustainment Brigade and Joint Logistics Command stakeholders to explore all fundamental inputs to to this exciting new capability.
This project enables the modernisation and future proofing of Army's logistic elements, allowing 1 CSSB to support accelerated warfare.
Images and Article Courtesy of Defence
---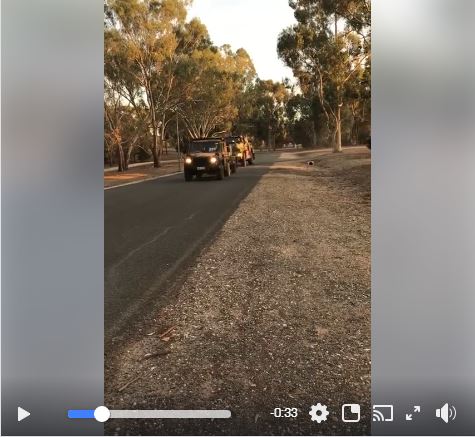 Pictured Above: 7CSSB Starts the Journey Home to Brisbane.
It is with great excitement that we inform you all that the first vehicles have left Wodonga for the long journey home back to Gallipoli Barracks. The soldiers attached to the NSW group began their journey earlier in the week.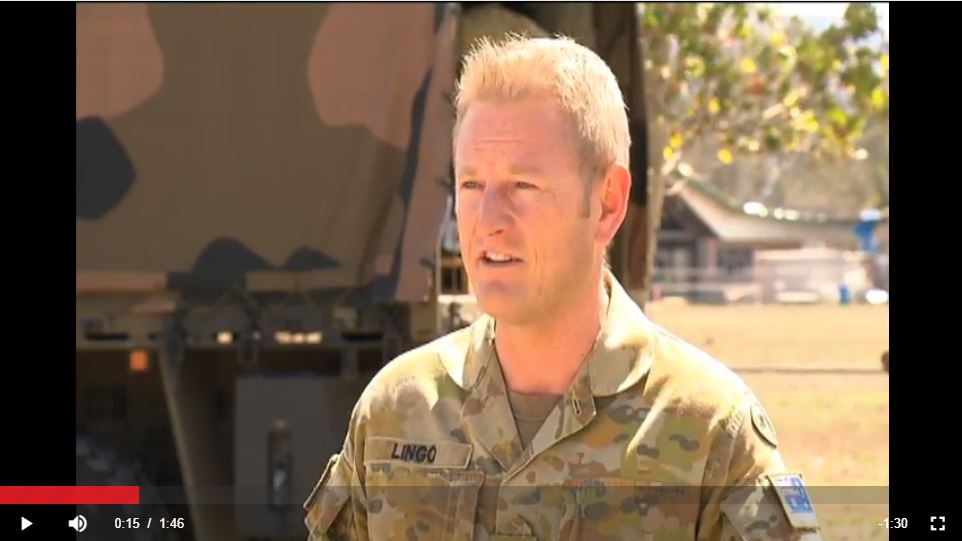 Pictured Above: CO 7CSSB LTCOL Colin Lingo talks to Prime7 about Operation Bushfire Assist (Video Courtesy of Prime7)
The Australian Army has ended its incredible bushfire relief operation in the Upper Murray. We look forward to having everyone home by Thursday 5 March after a long period away and we are proud of the work they have done while deployed on Op Bushfire Assist 19/20.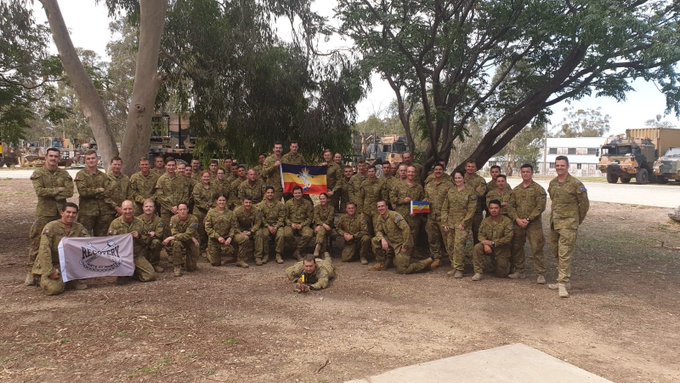 Pictured Above: Members of 106 FD WKSP on Operation Bushfire Assist. Image and article courtesy of MAJ Angela Langdon.
Over the past two months, members from @7CSSBAusArmy have been deployed on #OpBushfireAssist as part of the Coy sized CSST in Victoria. Such a professional and hard-working team. We are very proud of their individual and collective efforts.#ArmyInMotion #goodsoldiering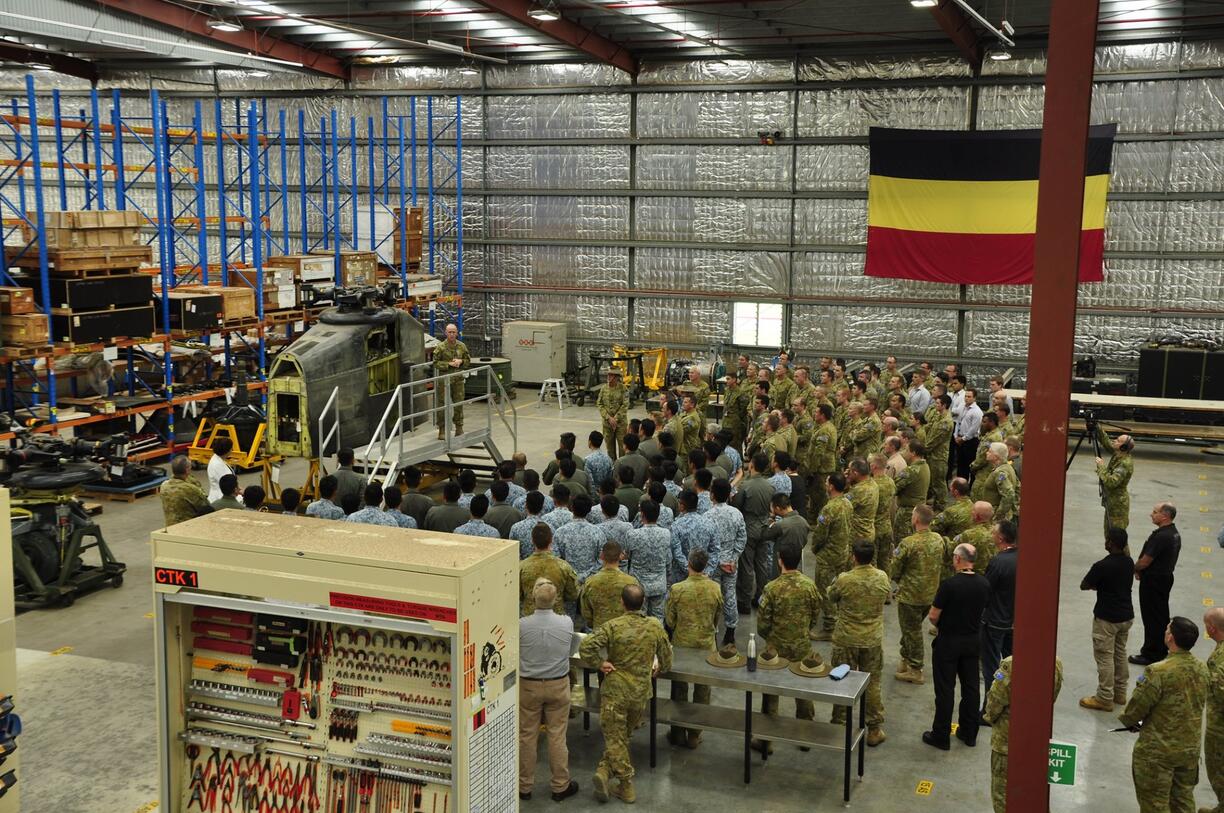 Pictured Above: RAMS recently welcomed home the Republic of Singapore Airforce to Swartz Barracks, Oakey.
The Republic of Singapore Airforce deployed two CH-47D Chinooks and 42 service personnel in support of Operation Bushfire Assist, integrating seamlessly with C Squadron, 5 Aviation Regiment and providing vital Aviation support during the recent bushfire crisis.
The Commandant of the Army Aviation Training Centre, Colonel Barton, and Deputy Mayor for Toowoomba, Cr Carol Taylor formally recognised the support provided by the Republic of Singapore Airforce in a presentation at the RAMS CH-47F Training Facility. We thank them all for their service to our country.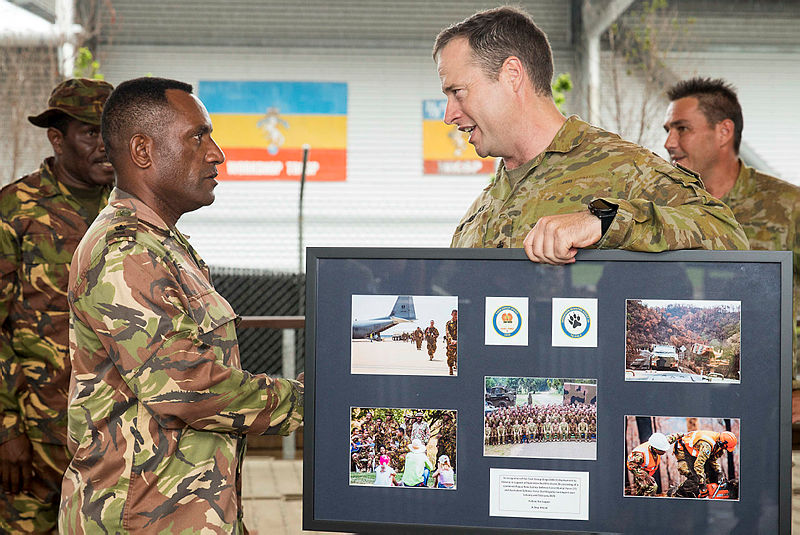 Pictured Above: LTCOL Paul Pembroke, CO 3CER, presents memorabilia to Major Emmanuel Rama from the Papua New Guinea Defence Force, during a farewell parade for the contingent at Lavarack Barracks, Townsville.
After nearly a month working side by side as Task Group Dingo during Victoria's bushfire crisis, the Australian Army's 3rd Brigade has farewelled colleagues from the Papua New Guinea Defence Force (PNGDF).
An informal ceremony, gift exchange and sports day was held at Lavarack Barracks on Thursday as part of farewell activities to celebrate the joint task group's efforts throughout Operation Bushfire Assist.
The strong ties between 3rd Brigade and the PNGDF are regularly reinforced through training, capability and people-to-people engagements as part of Australia's Defence Cooperation Program, now in its 41st year.
Papua New Guinea and North Queensland Cowboys legend, Ray Thompson, surprised the PNGDF troops at the ceremony and thanked them for their help during the crisis.
Head of the PNGDF contingent, Major Gabriel Gwaibo, accepted the farewell gift on behalf of his troops during the ceremony. The two engineer units will work together once again when they meet on Exercise Puk Puk in Papua New Guinea later this year
Images and Articles Courtesy of Defence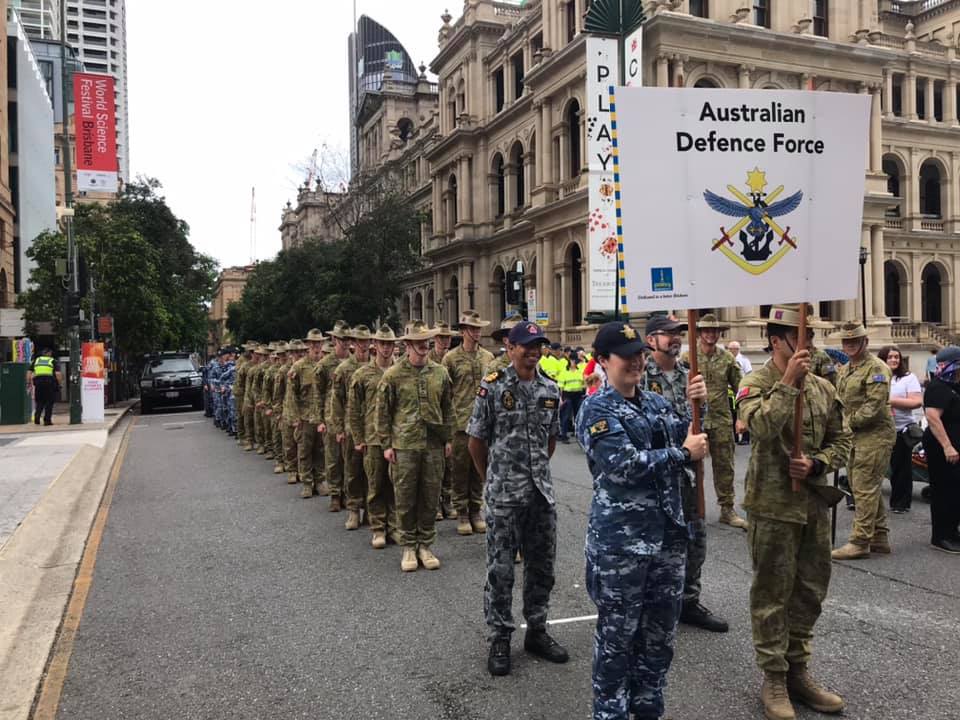 Pictured Above: Defence Members attend a thankyou parade in Brisbane City
On the 7th March 7CSSB completed their last task as part of Op Bushfire Assist, participating in the Brisbane City Council Ticker Tape Parade, thanking the emergency services and other organisations that assisted in the Bushfire emergency across The state. Navy, Army and Airforce were presented an appreciation certificate from the Lord Mayor of Brisbane.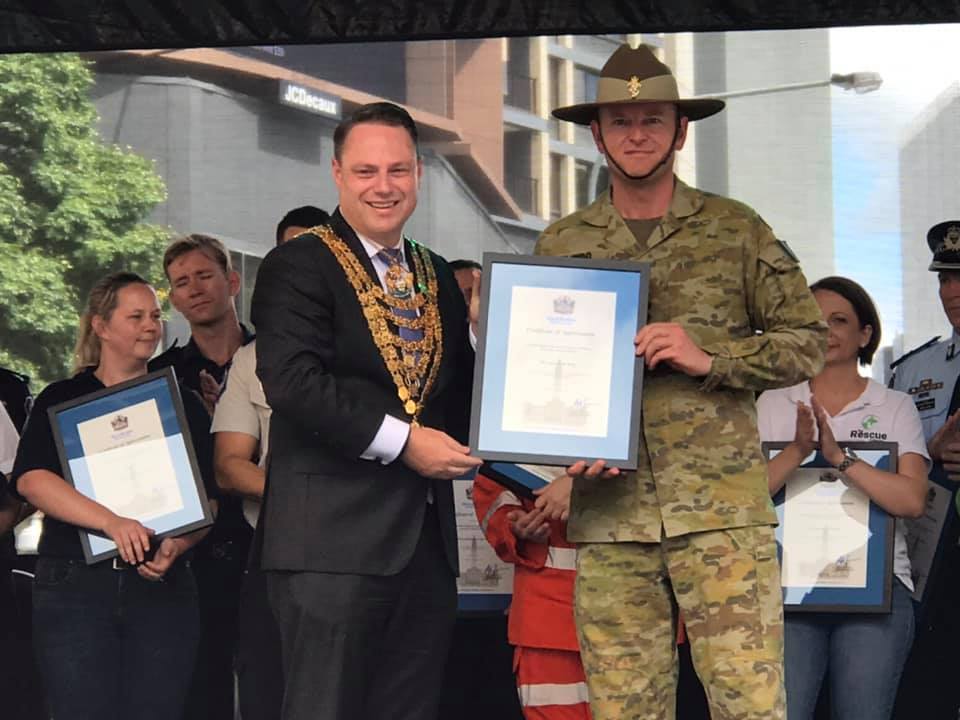 Pictured Above: Brisbane Lord Mayor Adrian Schrinner, Presents a certificat eof appreciation to CO 7CSSB LTCOL Colin Lingo.
Images and Article Courtesy of Defence