The Royal Australian Electrical and Mechanical Engineers (RAEME) Association Queensland Inc is a not for profit volunteer organisation, supporting the RAEME National Network by providing leadership to, and a focal point for, all RAEME affiliated Associations in Queensland, by promoting and recognising the corps and its achievements via independent memorial, celebratory, social, fundraising, sporting and other activities.
The goals of the Association are to:
Promote the Corps' identity and reputation in Queensland

Recognise and celebrate achievements of members of the Corps in Queensland

Provide a focal point for Corps activities in Queensland
The role of the RAEME is to ensure maximum operational availability of equipment to enable the commander to win the land battle. RAEME is a technical corps tasked with the maintenance of the Army's modern hardware and equipment. More on the Corps can be found at this link.
This site has been developed as a communication tool for RAEME members in Queensland. All attempts have been made to ensure the accuracy of the information supplied. If any errors or broken links are found, or if you have any item or article for inclusion on these pages, please contact the webmaster.
RAQ Subscriptions
Annual subscriptions to the RAQ are due by 30 June each year. Subscriptions can be paid using either PayPal (fee free) or EFT by clicking the Icon below and logging in. Renew your subscription for $10 a year or upgrade to Life Subscription for $100.
New members please use the 'Online Registration' link under the Membership banner.
All proceeds are used to support and promote the goals of the Association.
Meetings and Functions
We have great news, we are holding physical meetings again. For those who are attending, the latest information is on the Events page.
For apologies or to confirm your attendance please contact the This email address is being protected from spambots. You need JavaScript enabled to view it.
Reports - Can those submitting reports please ensure it is emailed to the Secretary prior to the meeting.
---
Queens Birthday Honours - 2021
A number of Corps and RAQ Members received Awards announced on Monday 14 June 2021.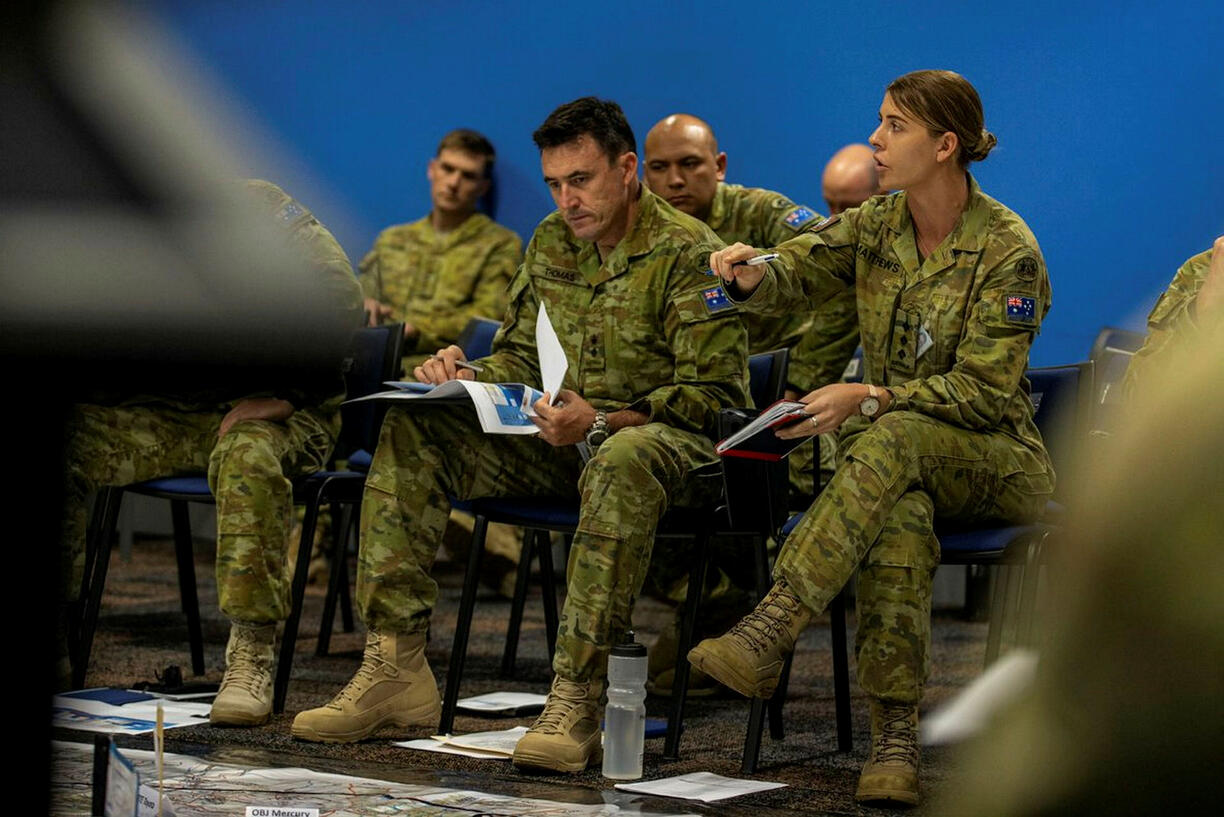 Pictured Above: LTCOL Ross Thomas (centre)
Conspicuous Service Cross
Lieutenant Colonel Ross William THOMAS For outstanding devotion to duty as the Staff Officer Grade One - Program Sustainment in Logistics Branch, Army Headquarters.
Lieutenant Colonel Thomas' exceptional skill and unwavering commitment has resulted in the development of financial and management strategies that maximise capability and sustainment outcomes for Army, whilst assuring depth and resilience in our land capability. His reform of the Army Sustainment Budget Cycle has significantly enhanced the sustainment of our Land Force capability in a period of transformational change.
Medal in the Military Division (OAM)
Warrant Officer Class One Andrew Jay BEAMAN For meritorious devotion to duty as the Artificer Sergeant Major of the 1st Brigade, 3rd Brigade and 1st Armoured Regiment.
Andrew is a 46 Class Army Apprentice Vehicle Mechanic
Conspicuous Service Medal (CSM)
Corporal Pierce Jordan HALLIDAY For meritorious achievement as the Landing Craft Maintenance Section Commander at 35 Water Transport Squadron, 10th Force Support Battalion.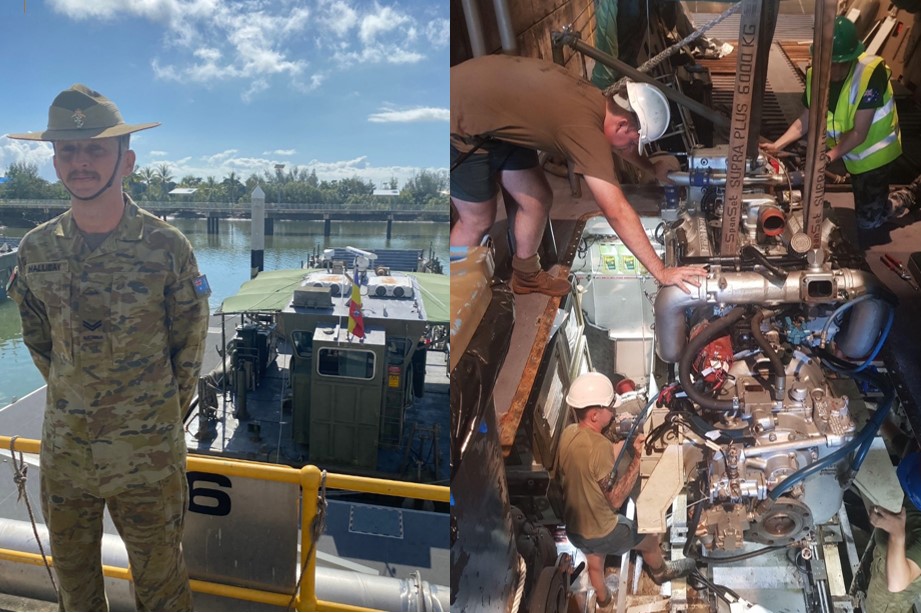 Corporal Halliday has enhanced the Australian Army's watercraft capability through superior technical acumen and innovative maintenance procedures. His creative application of maintenance skill and ability to coordinate complex logistic and maintenance effects, has improved watercraft inter-operability between the Navy and Army. His leadership, innovation and devotion to duty have led to exceptional results which uphold the finest traditions of the Australian Army and the Australian Defence Force.
Medal in the General Division (OAM)
Mr Gregory Ian RUSSELL Everton Hills QLD 4053 For service to veterans.
On behalf of the RAQ we congratulate all the recipients on their awards.
---
102 FD WKSP - Gold Commendation - Townsville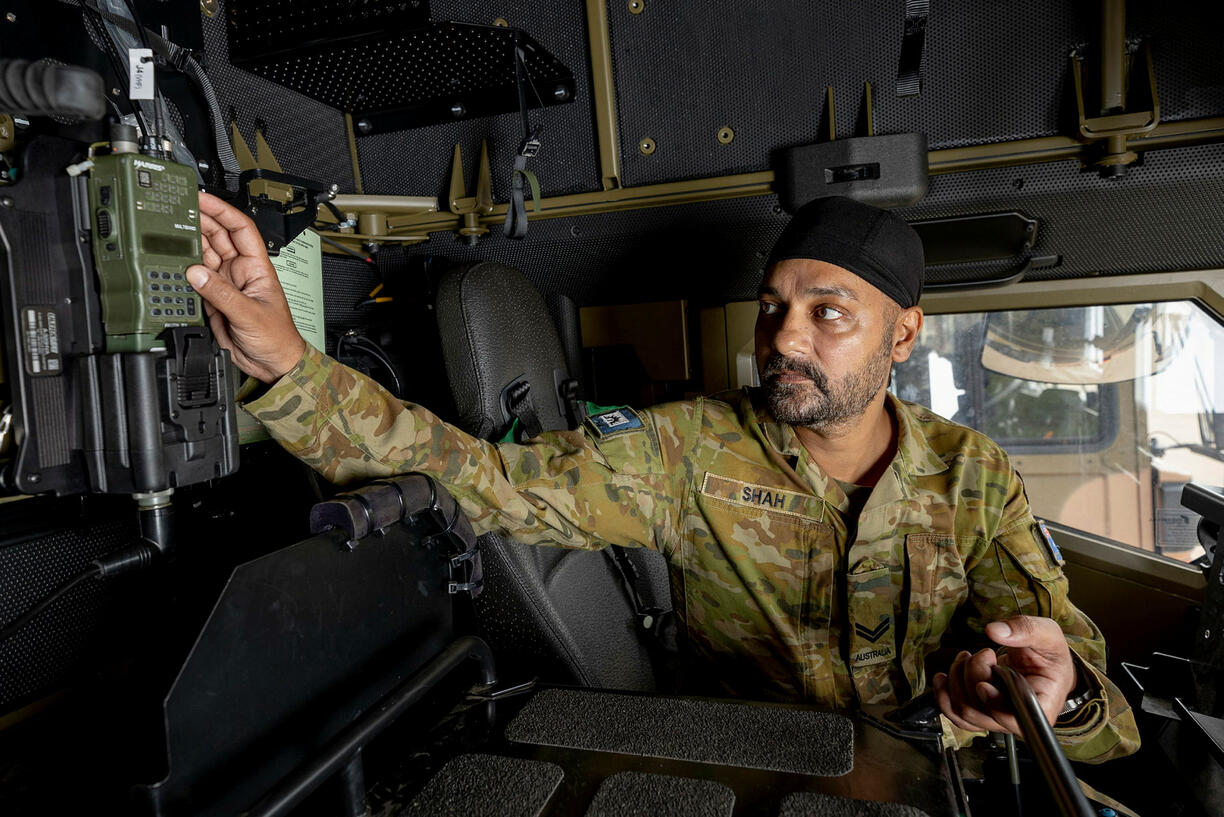 Pictured Above: CPL Jaspreet Shah from 3 CSSB, was awarded a Gold Commendation on 16 March 2021 for his work on an interim communications solution for the Land 121 vehicle fleet at Lavarack Barracks, QLD
Corporal Jaspreet Shah from the 3rd Combat Service Support Battalion's 102 Field Workshops Company has been awarded a Gold Commendation by Commander Forces Command, Major General Matthew Pearse for his efforts in designing and testing an interim communications solution for the Land 121 fleet of vehicles.
CPL Shah and his section worked tirelessly to design a solution, using in-service headsets and the antenna mount in the cab of the vehicle to provide hands-free communications to the driver and co-driver, enabling the vehicle crews to communicate on the move without modifying the vehicle itself. The solution has since been rolled out across the entire Land 121 Fleet.
Image and Article Courtesy of Defence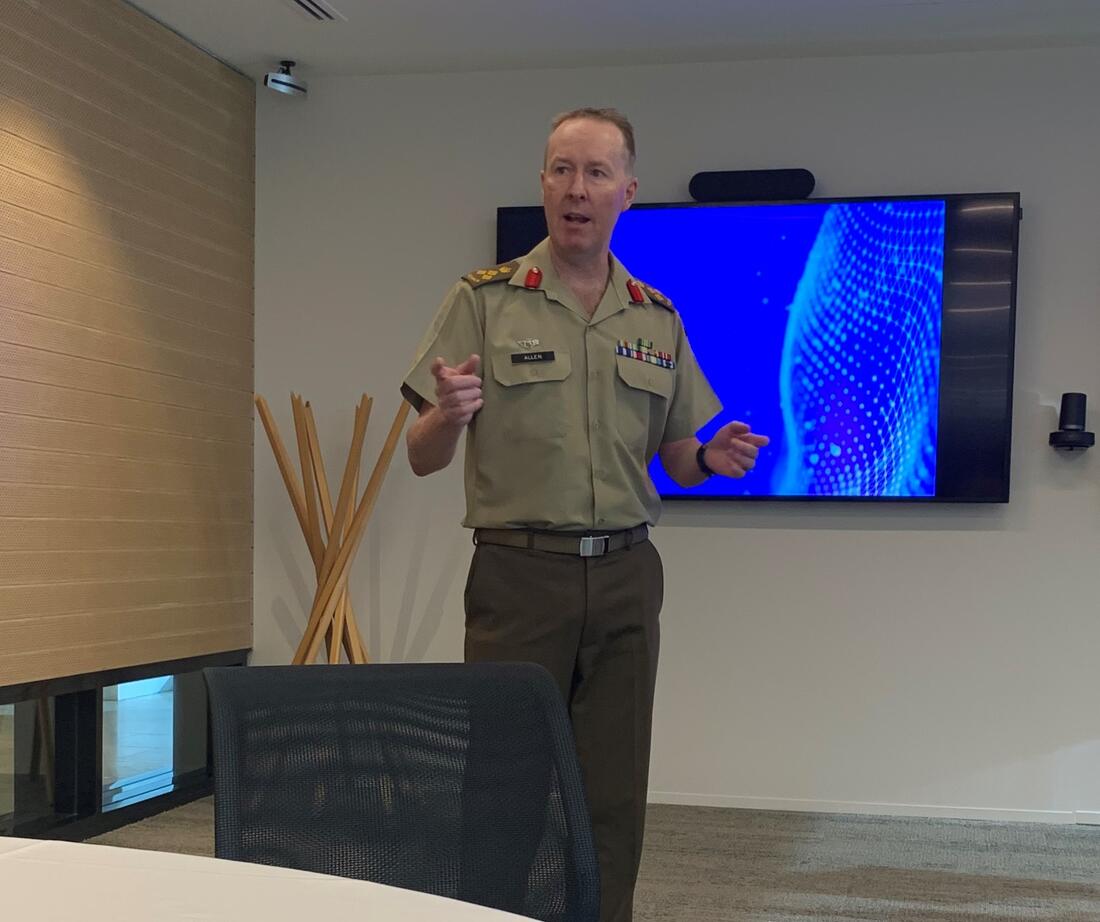 Pictured Above: RAEME HOC BRIG James Allen presents at the HOC Networking Breakfast Brisbane
KPMG in Brisbane was host to the Land Forces HOC networking breakfast on Wednesday 2 June 2021. The aim of the breakfast is to share RAEME knowledge amongst currently serving, ex-serving, and industry reps.
We heard from RAEME HOC BRIG Allen on the challenges that face the Corps currently, these included how our trades are being prepared to meet the future needs of new equipment being purchased by defence, with spending to top over $550B over the next decade. Equipment not only in the land domain with new Mobile Fires and Armoured Vehicles, there will also be equipment in the Space domain and a new Guided Missile capability. Our Corps will need to enhance our trades, requiring craftsman to be particularly skilled in science, technology, engineering and mathematics (STEM), and embrace diversity at all levels to meet these needs.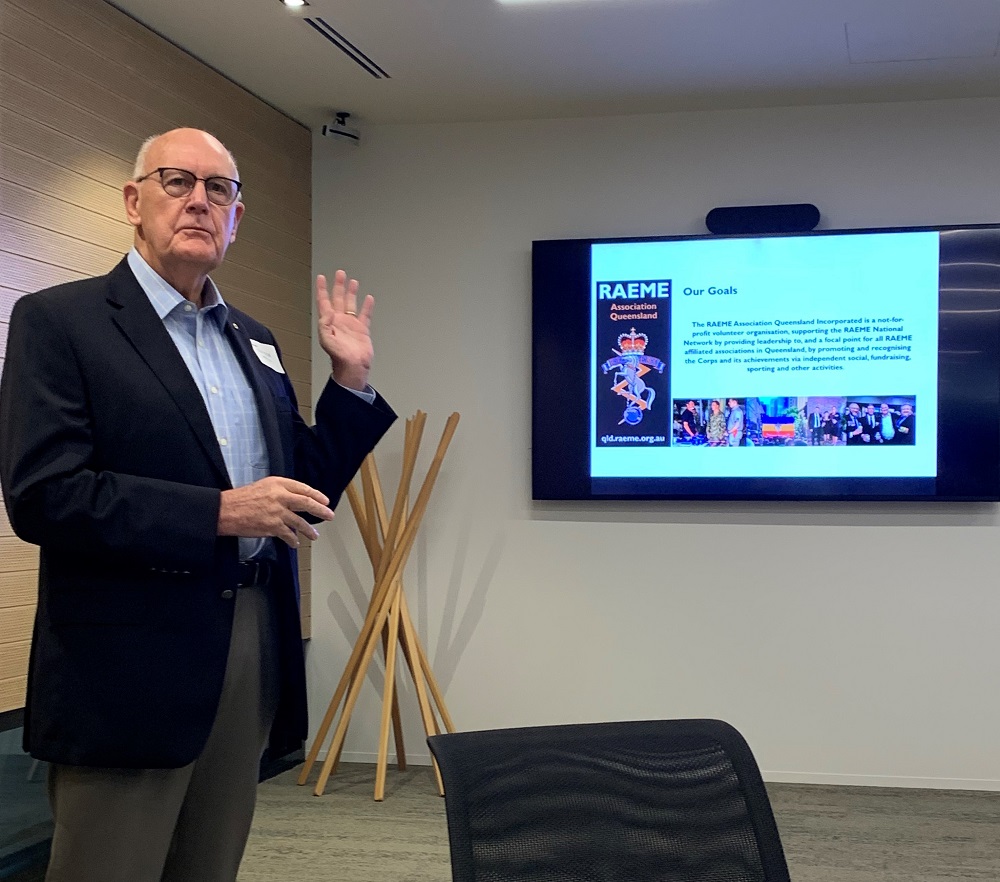 Pictured Above: L: RAQ Patron and Comms Chair BRIG Ross Grant AM (Rtd) presents at the HOC Networking Breakfast Brisbane
Ross Grant presented to the group on what our Association is about and our mission to promote and recognise the Corps and its achievements. We also heard from a number of industry representatives from Thales, Airbus, Boeing, Dingo and KBR just to name a few.
It's envisaged these networking sessions will take place around Australia at different times throughout the year and enable a broad network to come together to help solve the Corps challenges.
It was a great opportunity to catch up with our HOC, thanks to COL COMDT – QLD Steve Evans for facilitating the breakfast and to hosts KPMG.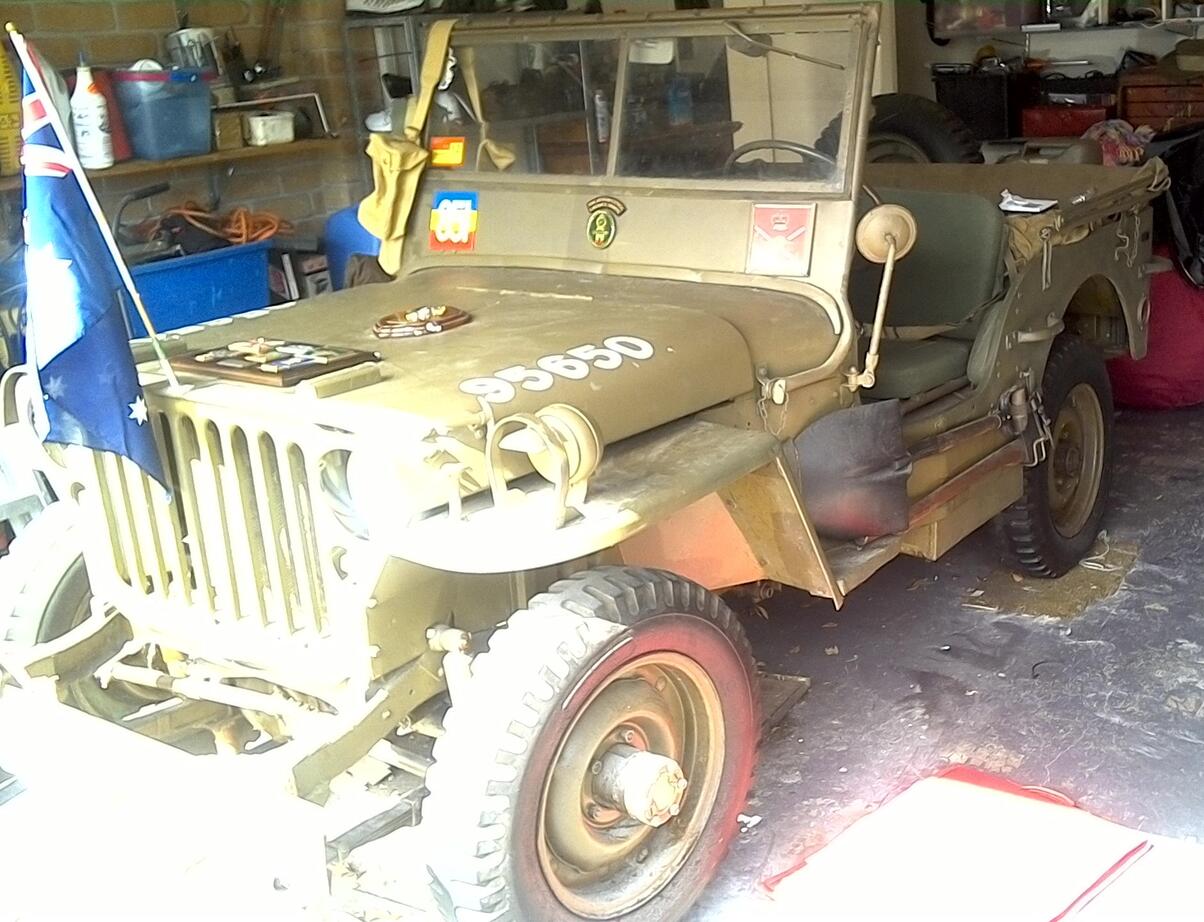 Pictured Above: Willys Jeep prior to restoration works in 2015
In 2015 the RAQ was offered free of charge a 1942 Jeep donated by Kevin Cheatham, son of a former RAQ Member Sgt Kevin Cheatham. We accepted the Jeep and have had it housed and worked on by the Crafties of 106 FLD WKSP at Enoggera.
The progress for the remaining restoration work is going well, with major repairs to the gearbox completed and is now running, with some minor works still to be completed.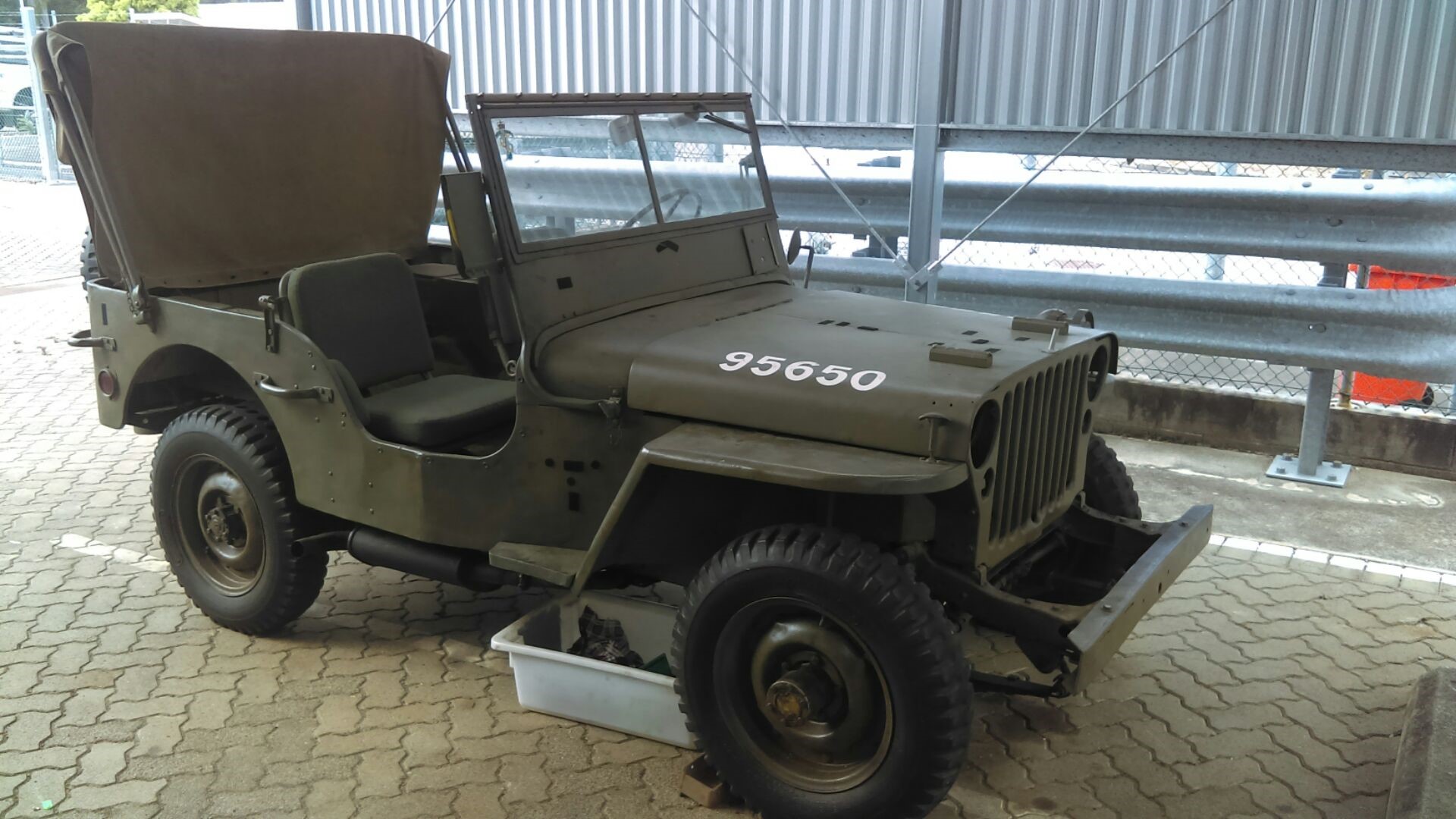 Pictured Above: The Jeep post restoration
We provided an update at the June Meeting, where we have a few small repairs required including a new starter and six-volt battery to be fitted. Once complete the Jeep will be moved to it's new home at Coolum courtesy of 106 FD WKSP.
The Jeep will be housed by Frank Carroll of Carroll's Transport Depot, a Museum where Frank has a great collection of Rolls Royce vehicles and Merlin Engines. The Association can continue to do maintenance on the jeep if required and remains the property of the Association.
Members are encouraged to visit the museum at Coolum and view the collection, go to their website for more information.
We need to thank 106 FD WKSPS for the work they've performed for the Association in restoring the Jeep and to Frank Carroll who has graciously allowed us to house the Jeep with his collection.
We'll provide some more details once the vehicle is safely in its new home.