The purpose of the Royal Australian Electrical and Mechanical Engineers (RAEME) Association Queensland is to promote and reinforce the spirit, reputation, image and competencies of the Corps through its past, present and future members.
The goals of the Association are to:
Promote the Corps' identity and reputation in Queensland

Recognise and celebrate achievements of members of the Corps in Queensland

Provide a focal point for Corps activities in Queensland
The role of the RAEME is to ensure maximum operational availability of equipment to enable the commander to win the land battle. RAEME is a technical corps tasked with the maintenance of the Army's modern hardware and equipment. More on the Corps can be found at this link.
This site has been developed as a communication tool for RAEME members in Queensland. All attempts have been made to ensure the accuracy of the information supplied. If any errors or broken links are found, or if you have any item or article for inclusion on these pages, please contact the webmaster.
RAQ Subscriptions
Annual subscriptions to the RAQ are due by 30 June each year. Subscriptions can be paid using either PayPal (fee free) or EFT by clicking the Icon below and logging in. Renew your subscription for $10 a year or upgrade to Life Subscription for $100.
New members please use the 'Online Registration' link under the Membership banner. All proceeds are used to support and promote the goals of the Association.
Latest News - Next Monthly Meeting to be held on Wednesday 4th September 2019 @ Kedron Wavell Services Club
Meetings are held on the first Wednesday of each month (unless otherwise indicated) Start time of the meeting is 1730. See the 'Events' under Notices or Upcoming Events top left for more details.
AGM - It will be held on Wednesday 4th September 2019 @ Kedron Wavell Services Club, straight after the Monthly Meeting.
---
RAEME CMF/Reserve Reunion 2019
Another great year for the Reunion in 2019 with 55 people attending the annual event. With many friendships being renewed it was also encouraging to see new faces particularly ex Regular Army member establishing new relationships and enjoying the company of other RAEME members. Past members were remembered as one former Recovery Mechanic told me that Ian Finch, who recently passed away, had been his original mentor in that trade, Ian had been a regular attended for many years.
During the day members enjoyed the screening of the Trooping of the Colour ceremony for 2019 which is held in London on the Queen's birthday each year. The "poms" certainly know how to put on the pomp and ceremony.
We had the honour this year to have as a special guest the Hon Col Comdt, Col Steve Evans who spoke of Corps events and current activities. Also present was the President of the Sherwood/Indooroopilly RSL Sub Branch, Glenn Mostyn, who welcomed all to the Sub-Branch and spoke of the Sub-Branch's 100th Anniversary which is to be celebrated by a concert in September. All the photos are available in the Photo Gallery.
Another notable attendee was Brian Daley who has been a member of the Reunion Committee since its inception about 20 years ago. Brian is a tireless worker for RAEME and many other community organisations and for his efforts in these areas he was awarded the Order of Australia Medal in this year's honours list.
The raffles again were a highlight of the day. Chip Gorman who won first prize last year again won first prize this year. However, he re-donated the prize which was then won by a jubilant Geneve Hague. The prize was a handcrafted quilt donated by Mia Myler, wife of our treasurer.
This year we had 2 RAEME canes as prizes. One had been re-donated by Chip Gorman last years winner. The 2 winners were Bill Dixon and Bruce Hermann. Bruce as the RAEME Assoc merchandise member attends every year to sell RAEME memorabilia. Well another Reunion is concluded, and we look forward to next year.
---
Ex Talisman Sabre 2019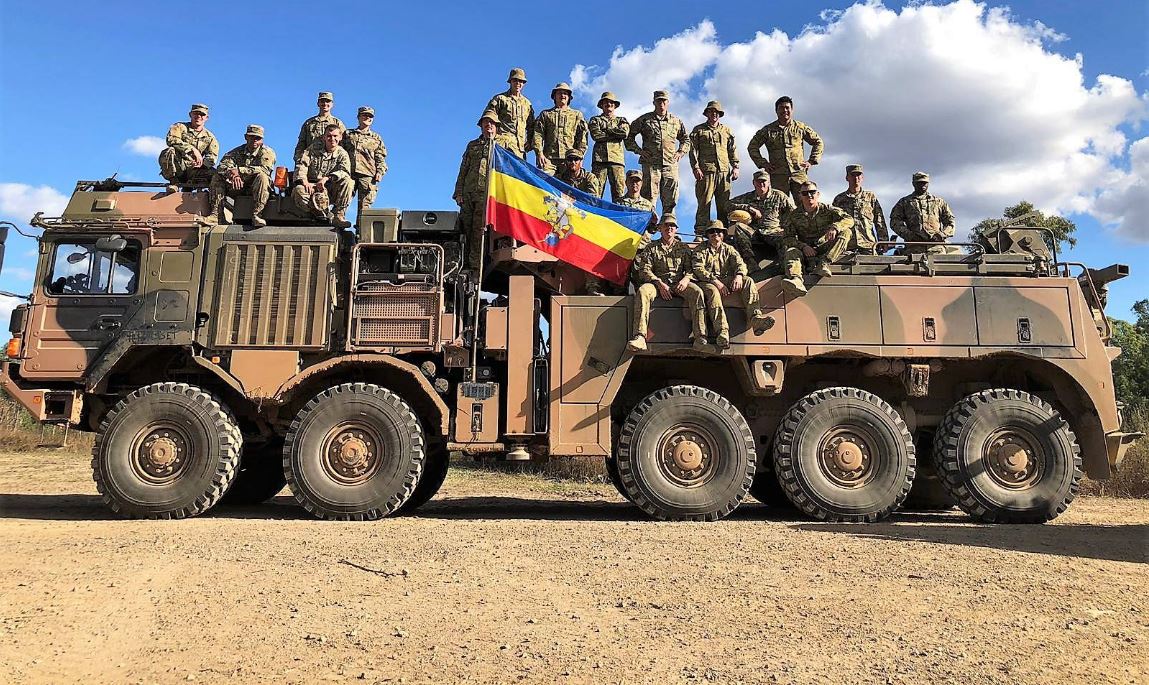 Australian and U.S. Army mechanics work together to ensure wheeled vehicles were always at the ready or recovered with minimum loss to #training during Exercise Talisman Sabre increasing interoperability and #readiness. #TalismanSabre #Allied2Win @DeptofDefense @StateDept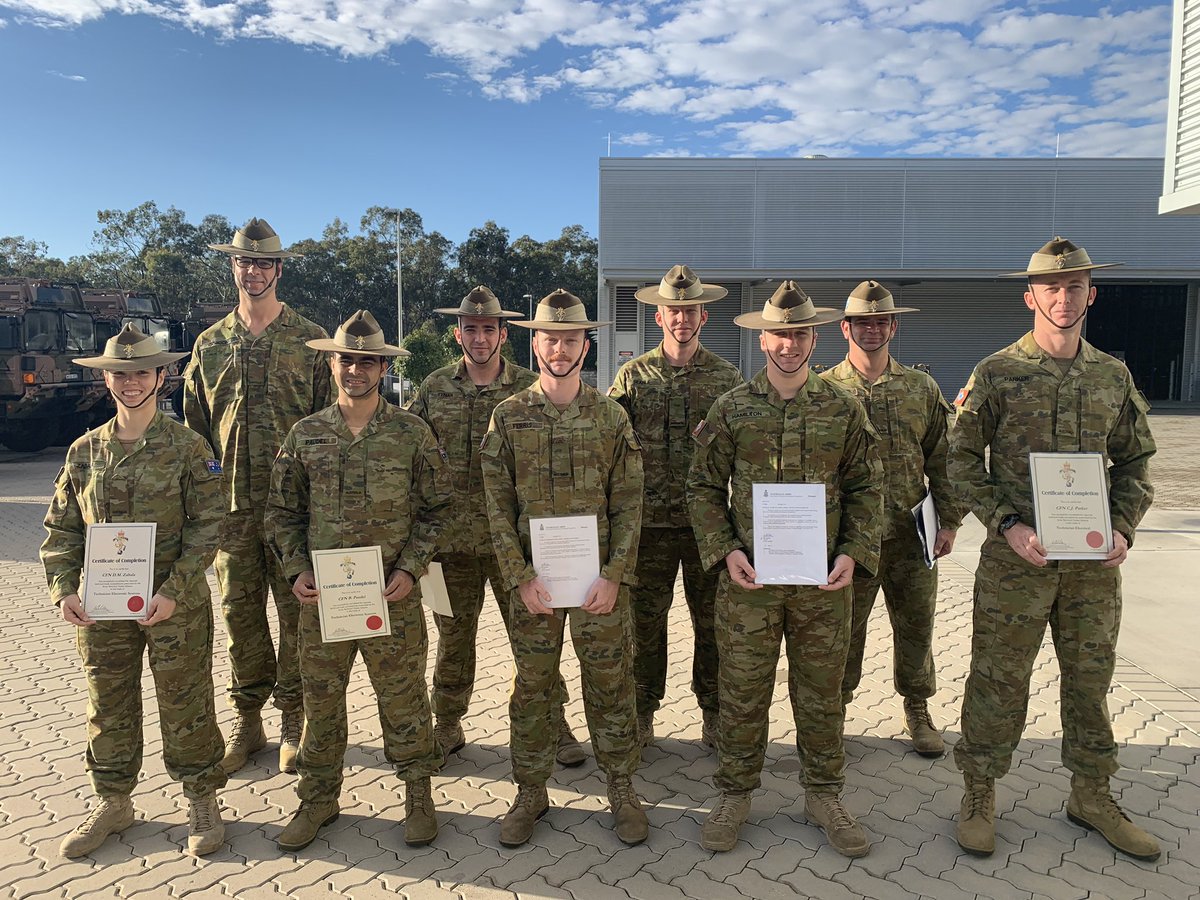 Congratulations to our junior Crafties who have received their trade certificates and papers today. A significant milestone in their career and we look forward to being part of their development.
@7CSSBAusArmy @Army_ASEME @DG_TRADOC #RAEME #ArteEtMarte #goodsoldiering
On weekend the Great Endeavour Rally finished up in Townsville after 8 days and over 3500Kms, which took us on some intense tracks and past some incredible scenery. The 7 CSSB team of 16 members repaired close to 20 of the 56 vehicles entered, some several times. The team also won an award, unfortunately it was the "lost found and broken down" award due to having 3 major breakdowns which although required recovery have now been repaired ready for our drive south to Brisbane.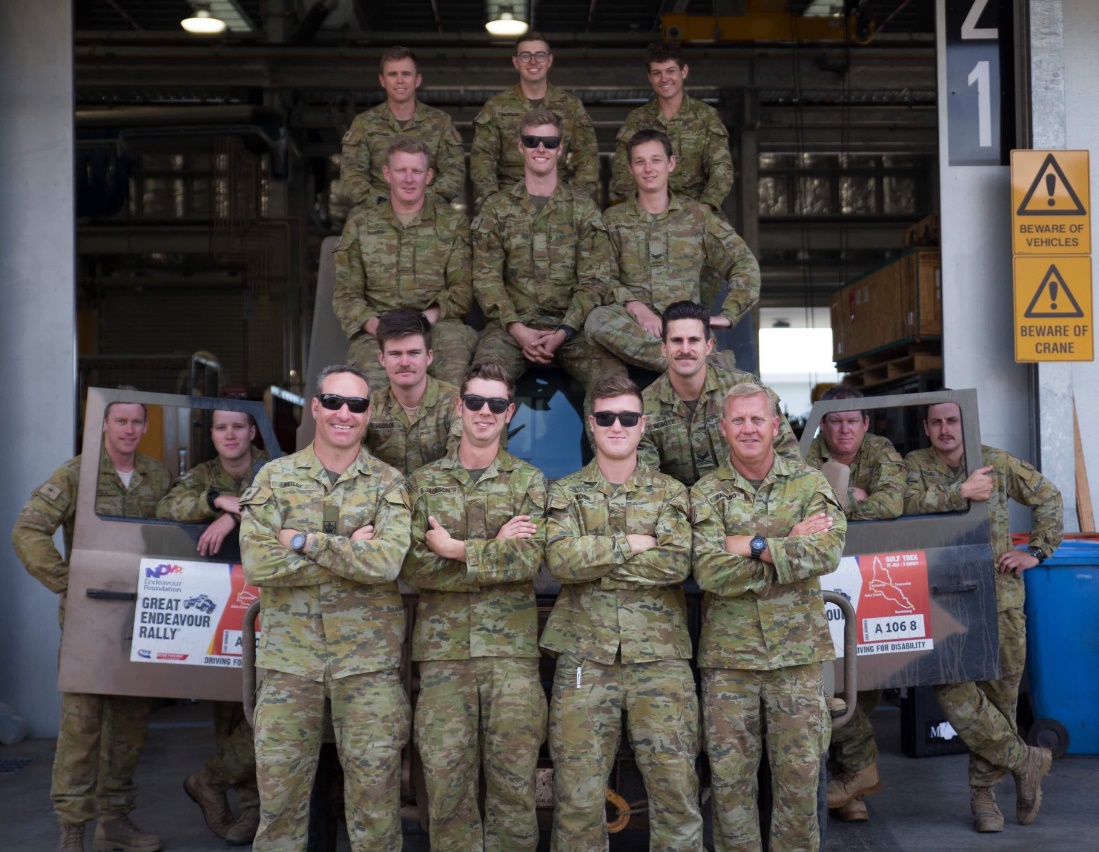 The Rally raised over $335,000 for Endeavour Foundation with the 7 CSSB team raising and contributing $2000 towards the total. The team had an amazing time and was welcomed into the Rally family with open arms with close friendships being made. Huge thanks to @Great Endeavour Rally for having us back again and looking forward to supporting the 2020 Great Endeavour Rally.