RAEME Birthday 3 CSSB Lavarack Barracks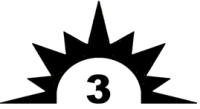 From 30.11.2018 12:30 until 30.11.2018 16:30
3 CSSB will be hosting the RAEME birthday celebrations for North & Fart North Queensland regions. The celebrations are for all members of the Corps, past and present, in the region to enjoy.
There will be food and drink available, a Trade display and a number of Raffles and Prizes to be won.
The following events will take place as part of the celebrations:
Spanner throw

Show and Shine

Billy cart event

GMV jaffle cooking competition
The events are to be a test of strength and skill as well as fostering a friendly rivalry amongst RAEME elements in NQ. Each unit will have the opportunity to enter one or more teams.
Guests attending will need to register with Cpl Jon Lewis (email above). For those without a valid pass, CPL Lewis will provide details of where to assemble. The activities are to be conducted in the New 102 Fd Wksp Area.
RAEME Birthday has a long standing tradition which encourages maintaining traditions and fostering esprit de corp. This annual event provides an excellent opportunity for serving and non-serving members to celebrate the proud heritage of the Corps and thank all members for their service.
If you have any questions or would like to register your attendance, please contact This email address is being protected from spambots. You need JavaScript enabled to view it..