RAQ North Queensland Gathering -Townsville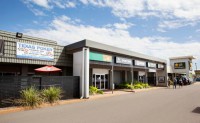 From 16.11.2019 12:30 until 16.11.2019 16:30
The RAQ will be holding a get together and catch up for any interested people to attend. This is a good opportunity for those living in the area to catch up with old friends and talk with the North Queensland Team.
Details are:
Date 16 Nov 2019
Venue: Dalrymple Hotel
Address: 310 Bayswater Rd, Garbutt QLD 4814
Timings: 1230hrs start
Cost: Hot Bar Snacks to be provided from 1330 onwards. Drinks at own cost
We look forward to seeing you there.
Regards
Doug Merry