RAEME Association Pen
New item now in Stock!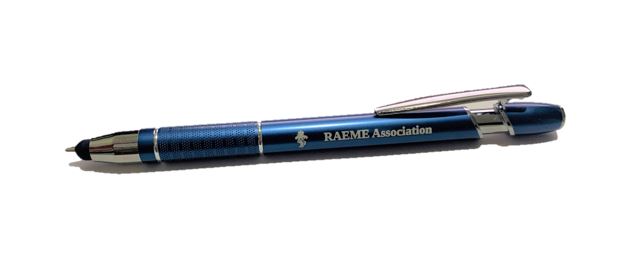 With shipment Parcel Post Small for $ 9.55

Description
Black Ball point Pen, outside colour is blue, with silver mechanism. Embossed with RAEME Association
The new Stylus pen has a useful silicone nib on its nose. A click action pen which you can write with or which you can use on your tablet and smartphone.
Members don't forget to login to get your discounted pricing.