RAQ Sunshine Coast Luncheon 2019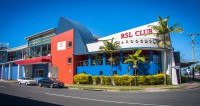 From 31.08.2019 12:30 until 31.08.2019 17:00
Ticket Sales are now Closed
An invitation is extended to all current and past members of RAEME, and friends of RAEME, who live on the Sunshine Coast/Wide Bay area, or the surrounding region, including Brisbane, visitors to the area are also welcome.
The prime purpose of the gathering is to provide an opportunity for those of us lucky enough to live in this wonderful region to renew old friendships and meet newly retired 'Bluebells' who may have moved to SE Qld in recent years.
I am pleased to advise that once again we have an outstanding guest of honour this year. The HOC RAEME, BRIG Andrew Freeman, has kindly offered to be our guest speaker. Your host for the day will be COL Steve Evans, our new COL COMDT QLD, so here is your chance to meet him too.
Details are as follows:
Venue - Room M4 Maroochy RSL, corner Memorial and First Avenues, Maroochydore
Timings - 1200 for 1230 hours on Saturday 31 August 2019
Cost Financial RAQ Members - The RAQ is subsidising the price of a ticket for one Member and up to one Member Guest @ $35 each per person
Cost - All others including Email Affiliates, Non-Members or more than one member guest @ $40 each per person
Dress - Neat Casual
Menu - Entree, Main and Desert Alternate drop. Please let us know if you have any specific dietary requirements
Drinks - Bar Opens at 1200 hours and drinks can be purchased at your own expense
Parking - Free Parking is available in the multi floor car park opposite the RSL
RSVP - Bookings close COB 16 August 2019
To purchase tickets:
If you are interested in becoming a member to save on the purchase price of tickets at member prices see how to join RAQ below
1. Click on the Register or Book Button Above
2. Select the number of tickets
3. Select the type of ticket (For Members Select that ticket type) Click "Add Ticket"
4. For the purchase of other types of tickets in the same transaction, click the drop down box and select the required ticket type, Click "Add Ticket"
5. Select Paypal Payment type - (Please note: You don't need to be registered with Paypal to pay via Credit or Debit Card)
6. Click Continue
Wait until you are directed to the Paypal Payment Page. This can take up to 30 seconds
Details of the Menu and Guest Speaker are available by download at the link below.
If you have any booking inquiries please contact the following:
Specific Seating or to arrange a group table -

This email address is being protected from spambots. You need JavaScript enabled to view it.

Online Booking Issues -

This email address is being protected from spambots. You need JavaScript enabled to view it.

Payment including any Manual bookings -

This email address is being protected from spambots. You need JavaScript enabled to view it.
Please note: We cannot guarantee the attendance of our special guest on the day due to operational reasons
Joining RAQ
If you are not a financial member you can save $$$ today by joining the RAQ. Go to the membership tab above and sign up today, $10 annual or $100 life subscription.You can save a minimum of $20 a year by attending just two functions plus you get all the other discounts, badge etc.
Going
Tony Scott
Brett Nelson
Bert Barker
Pat Fergusson
Brian & Lorraine Jones
John & Sue Stannard
Chris & Kerry Wrangle
Mike Downey & Katherine Lewis
David McGahey & 5 Guests
BRIG Andrew Freeman
Ty & Loralie Bodle
Pygmy & Jill McAndrew
Peter & Deanne Matthews
Ross & Leonie Grant
Karen & Raymond Norman
Gary & Lynell Sargent
Jeff & Suzanne Maurice
Brian & Barb Daley
Ian & Wendy Leabeater
Barry & Kay Skinner
Ian & Roz Hartshorn
Jack & Anita Smiley
Terry & Charmaine Johnson
Tony Borg
Mark Czerniawski & 3 Guests
Barry Shipway
Stephen & Melissa Evans
Reid & Simone Ossington
Steve Howells
Les & Pat Edis
John & Kath Kingston
John & Daphne Bensley
Graeme & Susan Clement
Ross Grant (Drac)
Mike & Barbara Prain
Pieter & Lorelle Reus
Barry (Tip) & Marjolein Tiller
Joe & Maxene Murphy
Paul & Lisa Angell
Mal Norrie & Christina Holden
Angela Langdon
Johno, Jao, & Chez (Athol Johnston)
Terry & Diana Norman
Colin Lingo
Stephen Beck & Christine Klease
Tom Regener
Carolyn Regener
David Marshall