RAQ Sunshine Coast Luncheon 2021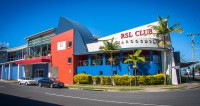 From 11.09.2021 12:30 until 11.09.2021 17:00
Yes, it is that time of year yet again when we start preparations for this year's RAEME Association – Queensland (RAQ), Sunshine Coast Chapter, Annual Luncheon. Considerable planning has already been undertaken and it is now time for invitations to be promulgated. To this end, you, your partner and interested friends are invited to attend this year's luncheon, to be held once more at the Maroochy RSL, on Saturday 11 September 2021. The invitation is extended to all current and past members of RAEME, and friends of RAEME, who live on the Sunshine Coast/Wide Bay area, or the surrounding region, including Brisbane. Visitors to the area at the time are also very welcome.
As previous attendees will be aware, the prime purpose of the gathering is to provide an opportunity for those of us who live in the wonderful Sunshine Coast region to renew old friendships and meet newly retired 'Bluebells' who may have moved to SE QLD. As with last year, COVID restrictions will be in play, but should not prevent us from enjoying the occasion as we did in 2020.
We are pleased to announce our guest speaker this year is LTCOL (Rtd) Ron Parello, who had a very interesting Army career, but who is still contributing to the ADF in his capacity as Managing Director at GM Dingo Defence, an Australian company which produces 'cloud-based predictive maintenance systems'. Ron's presentation should be thought-provoking and greatly contribute to yet another entertaining afternoon.
The Colonel Commandant, Queensland, COL (Rtd) Steve Evans, will again host the lunch and as has become the practice, BRIG (Rtd) Ross Grant will be our MC. We will again be ably supported by the Maroochy RSL catering staff who will look after our every need.
Lunch Details. Important details to remember include the following:
Venue – Room M4 Maroochy RSL, corner Memorial and First Avenues, Maroochydore.
Timings – 1200 for 1230 hours on Saturday 11 September 2021.
Dress – Neat casual.
Menu – Meals will be served as 'alternate drop'. Please let us know of any special dietary needs.
Drinks – The bar opens at 1200 hours and drinks can be purchased at your own expense.
Parking - Free parking is available in the multi floor car park directly opposite the Before departing, please advise the attendant at the front desk in the Club foyer of your vehicle registration number to facilitate exit.
Reserve a Seat(s). Function reservation details will be set up on the RAQ website and you will be able to book and pay for tickets through this medium. Please note that we are limited to only 80 guests, so get in early. The cost of the lunch is $40.00 per head for RAQ members, including partners, and $48.00 per head for non-members. The website has two options for payment, either PayPal or EFT. Procedures for both are detailed on the site. If you have any difficulties booking or paying on the website, please email the Webmaster at: This email address is being protected from spambots. You need JavaScript enabled to view it.
Ticket Sales Now closed. If you have any questions please contact the organisers
If you can't use the website to book then please contact our Treasurer, MAJ Steve Howells, at This email address is being protected from spambots. You need JavaScript enabled to view it. or call him on 0400 850 396.
Whichever way you wish to secure your booking(s) for the lunch, they need to be made and paid for by COB 2nd September 2021 as we need to confirm numbers with the venue management one week prior to the event.
Due to current COVID restrictions there will be a limit of six persons per table again this year. We will advise you of other Government mandated COVID rules that will be applied by the RSL closer to the event. Notwithstanding, we encourage you to make up a table of friends and enjoy the day within the 'social distancing' rules. If you do wish to request specific seating, or arrange that table of friends, please email us at: This email address is being protected from spambots. You need JavaScript enabled to view it..
Sponsors
Speakers
Ron Parello BIO

Graduated 36th Class Fitter & Turner in 1982 from the Army Apprentices School

Commissioned from RMC-D into RAEME in 1986

Resigned in 2004 as a LTCOL after 24 years' service

Significant postings:

1990-91 AAS Bonegilla as a Coy Comd - returning to haunt the new breed of Apprentices

1992-93 RAEME Training Centre, Instructor at Corps Training Wing - hassling the new LTs coming through

1994-95 - Officer Commanding 2nd Combat Engineer Regiment

1996 - Long Term Schooling - US Army Logistics University at Fort Lee Virginia

1997-98 Mat Div/AHQ SO2 ILS Manager

1999 Officer Commanding 102nd Field Workshop / Deployed to East Timor with HQ INTERFET

2000 Command & Staff College Queenscliff

2001/02 DOCM-A Career Advisor RAEME / SO1 Promotions and Selections

2003 Commanding Officer / Executive Officer ADFA

2004-08 Consultant at Apis Consulting Group (working for a past colleague, Andrew Robertson)

2008 -21 Rheinmetall MAN Military Vehicles Australia as Head of ILS and Program Director Through Life Support Logistic Vehicles (LAND 121 PH3B)

Mar 2021 – Managing Director Dingo Defence
Going
Mal Baird
Merv & Isabella Petherick-Collins
Chris & Kerry Wrangle
John Kennett
David Fedorniak, Julie Fedorniak, Vicki Friar
Barry Rollason
Ross & Leonie Grant
Karen & Raymond Norman
Gary & Lynell Sargent
Jeff & Suzanne Maurice
Brian & Barbara Daley
Ewan & Margaret McLeod
Ian & Roz Hartshorn
Rocky & Sue Hoare
Ian & Karen Malcolm
Terry & Charmaine Johnson
Robert Winkel
Huck & Jackie Berry
Bruce Hanson
Steve & Melissa Evans
Stephen Howells
Andrew O'Connor
Les & Pat Edis
Graeme & Susan Clement
Mike & Barbara Prain
Trevor & Helen Smith
Pieter & Lorelle Reus
Barry & Marjolein Tiller
Eugene 'Jock' Tinning & Guest
Dulcie Dyne
Paul & Lisa Angell
Tom Regener
Pet Fergusson
David, Susan, Bob, Anne & Rasha Mcgahey
Joe & Cheryl Owens
Peter & Lynette Yates
Ed Smeaton & Simone Pennisi
Alan Gostelow
Marj Gostelow
Anthony & Susan Stafford
Terry Dillon