All Ranks 79th Corps Birthday Luncheon Brisbane 2021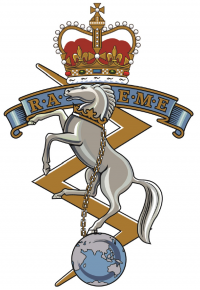 From 28.11.2021 11:30 until 28.11.2021 17:00
An invitation is extended to all current and past members of RAEME and friends of RAEME to attend our Annual All Ranks Luncheon. This year we celebrate the 79th Anniversary of the establishment of the Corps and the luncheon provides an opportunity for all "Bluebells" celebrate our achievements.
We are very honoured to have LTCOL Ross Thomas CSC, CO 7CSSB as our Guest Speaker. Ross is a 48th Class Electronics Army Apprentice graduating in 1994. He received a Conspicuous Service Cross in the the Queen's Birthday Honours this year for his devotion to duty as the Staff Officer Grade One – Program Sustainment, in Logistics Branch, Army Headquarters.
Venue: Port Office Dining Room, Brisbane CBD (Port Office Hotel) Corner Edward and Margaret Streets.
Timings: 1130 hrs pre luncheon gathering for 1230 hrs start, finishing at 1700hrs
Meal: Entree, Main (3 way alternate drop), desert (cake) tea and coffee.
Drinks: Drink package included for the first hour once seated (after the first hour drinks are own expense)
Dress: Smart Casual - Gents Tie please
RSVP: Registrations close Sunday 21 November. If you have any dietary requirements please This email address is being protected from spambots. You need JavaScript enabled to view it.
Reserve a Seat. Limited Numbers to a maximum 110 tickets. RAQ Financial Members and up to one guest receive a discount of $10 per ticket (Max $20 per member).
Ticket

Price (Per Person)

Financial RAQ Member or Serving Soldier or one Member/Soldier guest

$55.00

Email Affiliates, Non-Members & extra Guests

$65.00
TICKET SALES NOW CLOSED
If you are interested in becoming a member to save $10 per ticket and buy them for this event at member prices, see how to join RAQ below or click here
1. click on the Register Button Above:
2. Select the number of tickets
3. Select the type of ticket (For Financial RAQ Members & Serving Soldiers select that ticket type) Click "Add Ticket"
4. For the purchase of other types of tickets in the same transaction, click the drop down box and select the required ticket type, Click "Add Ticket"
5. Select the Payment type - Paypal or EFT
6. Click Continue
If paying by Paypal please wait until you are directed to the Paypal Payment Page. This can take up to 30 seconds
If you have any problems simply 'Cancel' and start again or simply drop us an This email address is being protected from spambots. You need JavaScript enabled to view it. and we'll sort it out for you.
Once your payment is confirmed, you will receive an email with your E-ticket attached.
Please make up a table of RAEME friends and guests. Tables of eight to ten available or part thereof. As this is a limited event, bookings generally go very fast, so book a seat or table now! If you wish to request specific seating or arrange a group table, please This email address is being protected from spambots. You need JavaScript enabled to view it..
Conditions:
Once purchased and paid for, tickets

are non-refundable

Guests must comply with the Port Office Hotel conditions of entry http://portofficehotel.com.au/

Tickets have no cash value
Joining RAQ
If you are not a financial member there's never been a better time by joining the RAQ today. Go to the membership tab above and sign up today, $10 for Annual or $100 life subscription. All Financial Members receive a membership pack with badge, RAQ Function/Online Shop discounts and much more.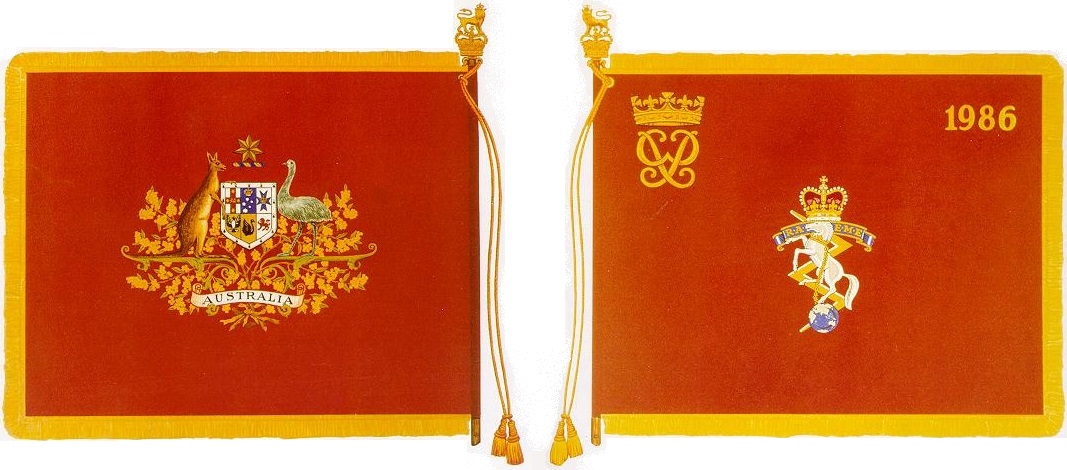 Speakers
Lieutenant Colonel Thomas joined the Australian Regular Army as an Electronics Technician in 1993, serving in a number of units in the 7th Brigade where he was awarded a Soldier's Medallion for Exemplary Service. He then graduated RMC in 2004, returning to RAEME and serving in a number regimental and command appointments in the 3rd Brigade, an instructional role at the Royal Military College-Duntroon, sub-unit command in Special Operations Command and a range of appointments in Army Headquarters.

Lieutenant Colonel Thomas' first appointment was as Platoon Commander in the 3rd Combat Service Support Battalion. Upon promotion to Captain, he was posted to the 3rd Combat Engineer Regiment as Technical Support Troop Commander before being posted to Headquarters 3rd Brigade as the S55, where he was responsible for the readiness, management and mounting of all contingency and operational forces. During his time in 3rd Brigade, Lieutenant Colonel Thomas completed three deployments on OP ASTUTE, where he was awarded a Deputy Chief Joint Operations Command Commendation – Bronze for his contribution to the pre-deployment training and logistic support to Timor Leste Battle Group-6. In 2011, he was temporary promoted to Major and deployed on OP SLIPPER as OC Admin Coy for Mentoring Task Force-3.

In 2012, Lieutenant Colonel Thomas was posted to the Royal Military College – Duntroon as an Instructor in I Class before promotion and appointment as OC Logistic Support Company, 2nd Commando Regiment. In this appointment, he enabled Special Operations through support to OP 'Bring Them Home' and OP PARAPET before deploying to Iraq on OP OKRA as both the XO of SOTG 632 and OC CSST. Highlights of this deployment include coordinating the deployment sequence of personnel and capability and the establishment and maintenance of governance systems and reporting. Lieutenant Colonel Thomas was awarded a Commendation for Distinguished Service in recognition of his efforts.

In 2016, he graduated from Australian Command and Staff College, achieving a Distinction in a Masters in Military and Defence Studies before being posted as the Staff Officer to Chief of Staff-Army Headquarters. In November 2017, he deployed on OP HIGHROAD as the Chief of Staff of the General Command of Police Special Units Special Operations Advisory Group in Kabul, Afghanistan. This was an extremely challenging post, coordinating the efforts of the Headquarters and the 14 Special Operations Advisory Teams to achieve unprecedented expansion and growth in the Afghan Special Security Forces. Lieutenant Colonel Thomas was awarded a United States Meritorious Service Medal in recognition of his service.

In 2019, Lieutenant Colonel Thomas was appointed as SO1 Program Sustainment within Land Capability Division. In this role, he gained insight into higher Defence processes and considerations and a thorough appreciation of the capability challenges in Army's contribution to the joint land force across all phases of the Capability Life Cycle. In this role, he transformed the prioritisation of Army sustainment finances and funding pressures, and was awarded a Conspicuous Service Cross in recognition of his work.

In 2021, Lieutenant Colonel Thomas was appointed as Commanding Officer of the 7th Combat Service Support Battalion. In this role, his main effort is to provide combat service support effects to 7th Combat Brigade, enabling manoeuvre in training and operations.

Lieutenant Colonel Thomas is married to Marcha and they have two daughters, Chloe 18 and Natasha 17. His interests include mountain biking and a number of water sports including fishing, skiing and wakeboarding.
Going
Kingsley Pocock
Jon Westerland
Shane Berrell & Lee Andrews
Peter & Deanne Matthews
Ross & Leonie Grant
Karen & Raymond Norman
Gary & Lynell Sargent
Suzanne Maurice
Jeffrey Maurice
Brian & Barb Daley
Geoffrey Small
Ewan & Margaret McLeod
Ian Leabeater
Leo Galligan
Barry & Kay Skinner
Ernie & Roz Hartshorn
Cedric Payne
Derek Stevenson
Tony & Alison Borg
Terry & Tina Bodle
Ty & Loralie Bodle
Pete & Sandra Pile
Paul Spresser & Erica McLeod
Peter & Michelle Thompson
Phillip & Debbie Gibbs
Paul Gibbs CSM
Barry & Susie Shipway
Rob De Visser
John Rathbone
Les & Pat Edis
John & Kath Kingston
Graeme & Susan Clement
Walde Breton & Tanya Ord
Bob Millar
Di Millar
Adrian & Yvonne Butcher
Martin & Janine Fisher
Ron & Leona Parrello
Lynette Yates
Peter Yates
Michael Patman
Paul Kinnane & Trish Cranfield
Ed Smeaton & Simone Pennisi