RAEME Birthday Rotary-wing Aircraft Maintenance School (RAMS)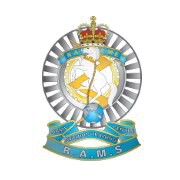 From 26.11.2021 17:30 until 26.11.2021 23:59
The RAEME Aircraft Maintenance School (RAMS) will be hosting an all ranks mixed dinner as a RAEME Corps function on the evening of Friday 26th November 2021. The dinner will be a memorable occasion bringing together members of the Corps and their families, both past and present, to mark the RAEME 79-year anniversary.
Importantly, this year's theme will celebrate the life of RAEME Colonel-in-Chief, His Royal Highness, Prince Philip, Duke of Edinburgh. Location RAMS Hangar (C07). The Banner will be present for the dinner and a local live band has been organised.
Friday 26 November 2021 5:30 PM - 12:00 AM

RAMS Hangar (C07) Orr Road , Oakey QLD 4401

Cost $70 per person

Dress

Officer and SNCO – Mess Dress

Other Ranks – 2F or Black tie

Civilians – Black Tie

Capacity - This is a ticketed COVID safe event and limited to 175 pers.
For Tickets please click the link: https://www.trybooking.com/BUSEJ