RAQ North Queensland Gathering - Townsville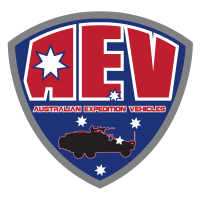 From 18.06.2022 12:00 until 18.06.2022 18:00
Pictured Above: L-R Shane Bradley, Paul Scarr, Mick Robinson, Tiny Munro & Ty Bodle at the March 2022 Function
An invitation is extended to all current and past members of the Corps and friends of RAEME to attend a RAQ (NQ) get together.
A local engineering company, Australian Expedition Vehicles (AEV) is supporting the gathering. AEV is owned by an ex-RAEME member who recently received national recognition as part of the Prime Minister's Veterans' Employment Awards.
When – Sat 18 June 22, from 1200 – 1800h
Where – Australian Expedition Vehicles - 399 Bayswater Rd Garbutt 4814. Parking available in the AEV compound.
Cost - $10.00 entry - will get you a BBQ lunch and discounted refreshments (beer, spirits, soft drink).
Cheers
Tank Pontifex
RAQ Nth QLD
This email address is being protected from spambots. You need JavaScript enabled to view it.
Sponsors