RAQ ANZAC Day Function Brisbane 2023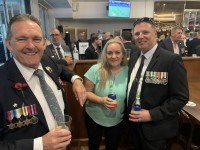 From 25.04.2023 11:00 until 25.04.2023 17:00
The good news is we have confirmed the post March Brisbane function will be held at the Port Office Hotel. The private RAEME function at the Port Office will be open from 1100h and the Buffet Meal will be served from approximately 1200-1400h on the day.
Feel free to gather/sit where you are comfortable. To enter prior to 1400h you will need to purchase a ticket. This is our most popular event of the year and we strongly encourage you to pre-purchase a ticket as the simplest and cheapest way to attend. Pre-purchasing gets you into the event. Ticket sales on the day will be full price.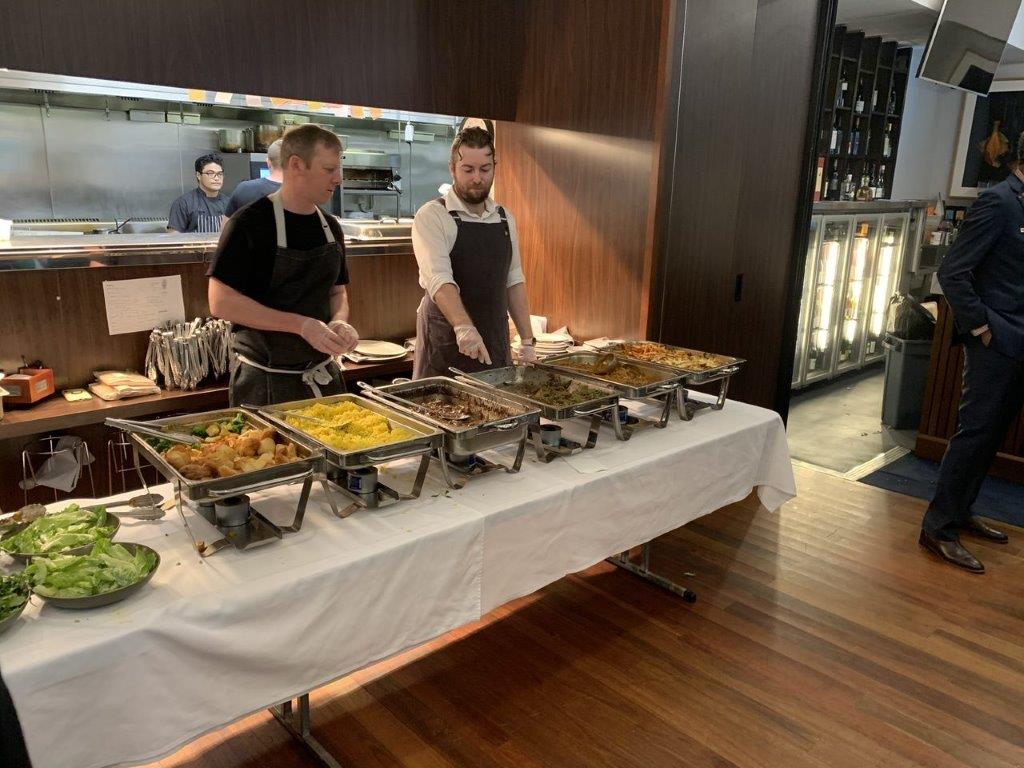 Ticket Type (Per Person)

Discount Tickets to COB 18 April 2023

From 19 April and @ the Door on ANZAC Day

One guest of a Member or Soldier

$35.00 each pp

$50.00 each pp

Non-Members, Email Affiliates & extra guests
Please note: This is a private function on ANZAC Day. For those guests attending prior to 1400h must purchase a ticket for entry.
Exchanging Tickets for Entry/Drink/Meal Vouchers
If you have Pre-Purchased tickets, the best option is to print out your E-ticket and bring it along on the day. It will be exchanged for:
1 x Priority Entry

1 x Meal voucher for a hot Meal

2 x Drink vouchers
If you cannot print your ticket or forget to bring it, we will have attendee lists available to check, however this may delay entry to the venue.
Timings - Entry - Drinks -Meal
The Port Office Hotel will be open from around 1100 hrs. Drinks will be available for purchase using either a drink voucher or purchased across the bar. The Buffet Meal for those with Pre-Purchased Tickets will be served from approx 1200-1400 hrs.
Important note: This is a private event. Entry is restricted to ticket holders only until 1400hrs.
ANZAC Day March - Details are here

If you are interested in becoming a member to save on the purchase price of tickets at member prices see how to join RAQ below
1. Click on the Register Button Above
2. Select the number of tickets
3. Select the type of ticket (For Members/Serving Soldiers Select that ticket type) Click "Add Ticket"
4. For the purchase of other types of tickets in the same transaction, click the drop down box and select the required ticket type, Click "Add Ticket"
5. Select PayPal Payment type - (Please note: You don't need to be registered with PayPal to pay via Credit or Debit Card)
6. Click the 'I'm not a Robot' ReCAPTCHA
7. Click Save
Wait until you are directed to the PayPal Payment Page. This can take up to 30 seconds
Once your payment is confirmed, you will receive an email with your E-ticket attached. If you make a mistake simply cancel and start again, or This email address is being protected from spambots. You need JavaScript enabled to view it.
Please Note: Unless impacted by COVID restrictions, as we have to pay for catering regardless of your attendance, once purchased and paid for we unfortunately can't refund if you don't attend. Please advise us if you have any specific dietary requirements
Joining the RAQ
If you are not a financial member you can save by joining the RAQ. Go to the membership tab above and sign up today, $10 annual or $100 life subscription. You can save a minimum of $20 a year by attending just two functions plus you get all the other online discounts, badge etc
Sponsors
Going
Walter Buldo
Jon Westerland
Ross 'Drac' Grant
Stan Woods
Pete & Kate Mottram
Andrew Baly
Frank Kenny
John and Kylie Madden
Andrew Nicolson
Cedric Payne
Bruce Ryan
Steve Evans
Kim Veness
Ty Bodle
Amir & Gabrielle Tito
Karen Cairns
Stephen Howells
Adrian Butcher