RAEME Birthday 10FSB Lavarack Barracks
From 01.12.2022 08:00 until 01.12.2022 16:00
Members and Guests are invited to attend the 80th RAEME Birthday Celebrations. This year's event is hosted by 9FSB at Lavarack Barracks Townsville.
The NQ RAEME Birthday celebrations will be conducted within the 10 Force Support Battalion transport yard and hosted by Tech Support Platoon from 10 Logistic Support Company at Lavarack barracks.
There is parking available on the right past the Cluden Drive gate entrance to Lavarack barracks. There will be signs to indicate parking and to guide personnel to the activity.
For those wishing to attend without Lavarack Barracks base access, please email This email address is being protected from spambots. You need JavaScript enabled to view it.. Once your attendance is confirmed, guests will be met at the Lavarack Barracks Main Entry. Please make sure you have your current Driver's licence to get a visitors pass and leave your vehicle in a designated parking bay at the main gate.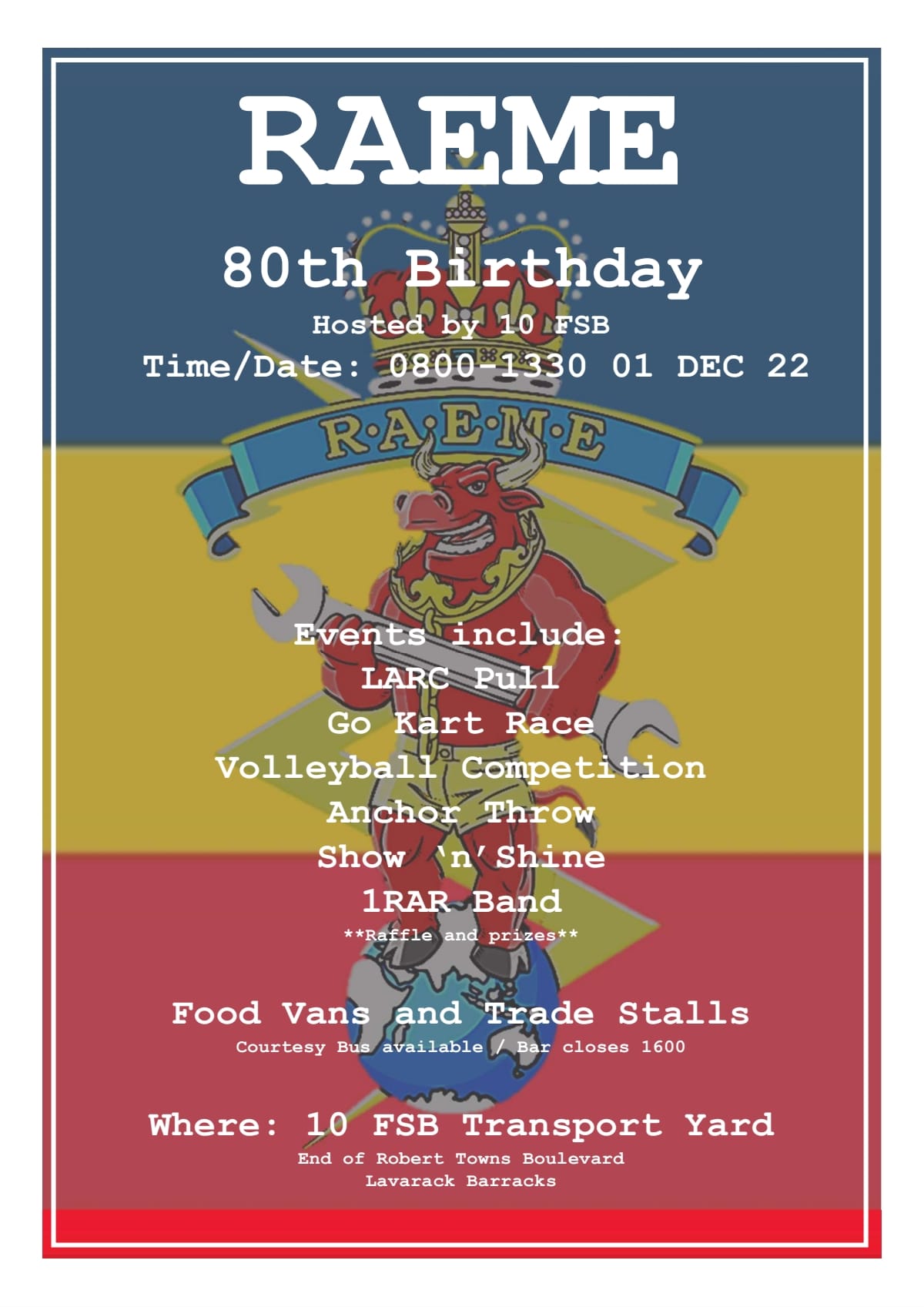 Sponsors