RAEME Brooch
Silver or Gold plated RAEME badge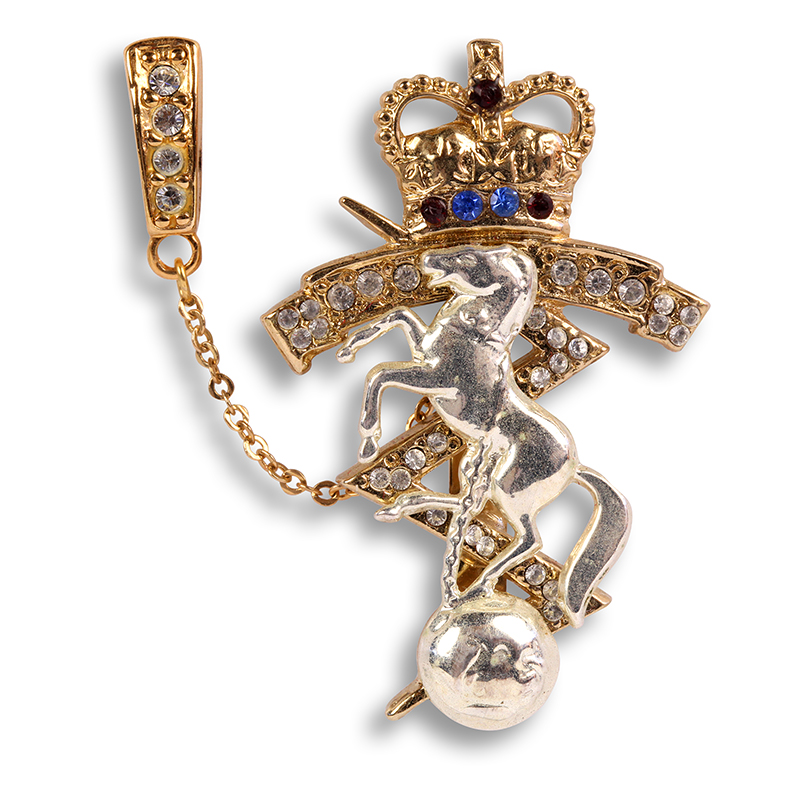 With shipment Parcel Post Small for $ 9.20

Description
Silver or Gold plated RAEME badge with gemstone coloured crown. Please indicate your preference.
Quite often we only have the one finish in stock. If you are after a particular finish (ie Gold or Silver), please email the merchandise member prior to ordering to check what finish we have in stock.
Members don't forget to login to get your discounted pricing. Postage costs and options are available at checkout.