RAEME Bullion Badge
Back in Stock!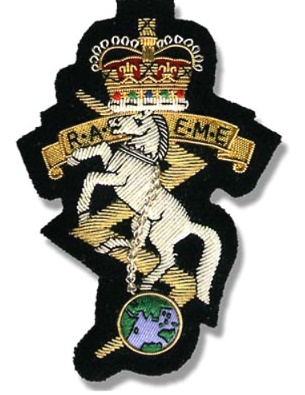 With shipment Letter Post for $ 3.30
With shipment Parcel Post Small for $ 9.55
Description
Made with gold and silver thread and fitted with three clasps on the reverse side to affix to a pocket. 
Approximate size 80x80mm.
Members don't forget to login to get your discounted pricing. Postage costs and options are available at checkout.