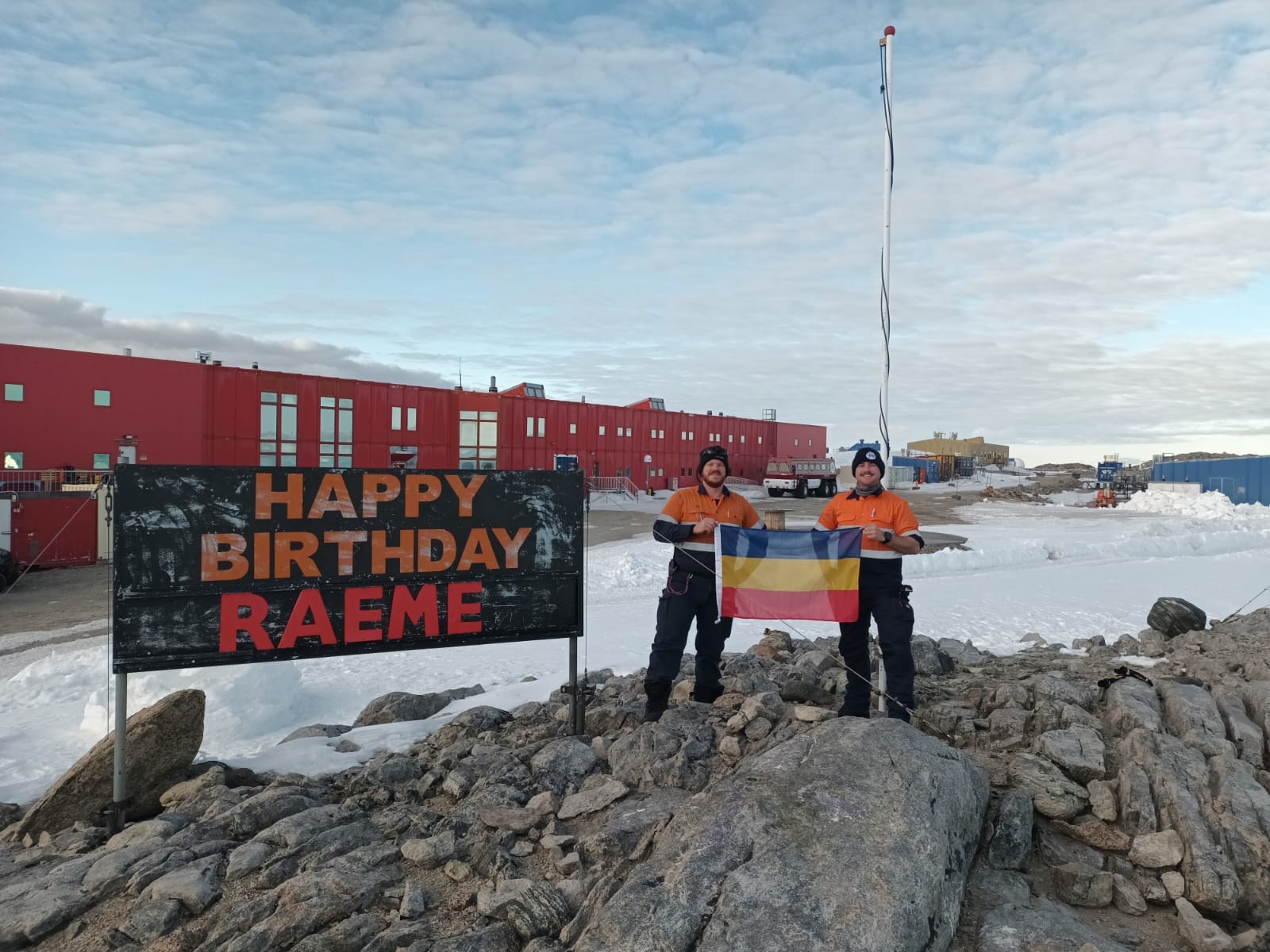 Pictured Above: Red Hastings and Jack Steven Casey Station Antarctica
Red Hastings
via Facebook
---
Happy 80th Birthday - UNDOF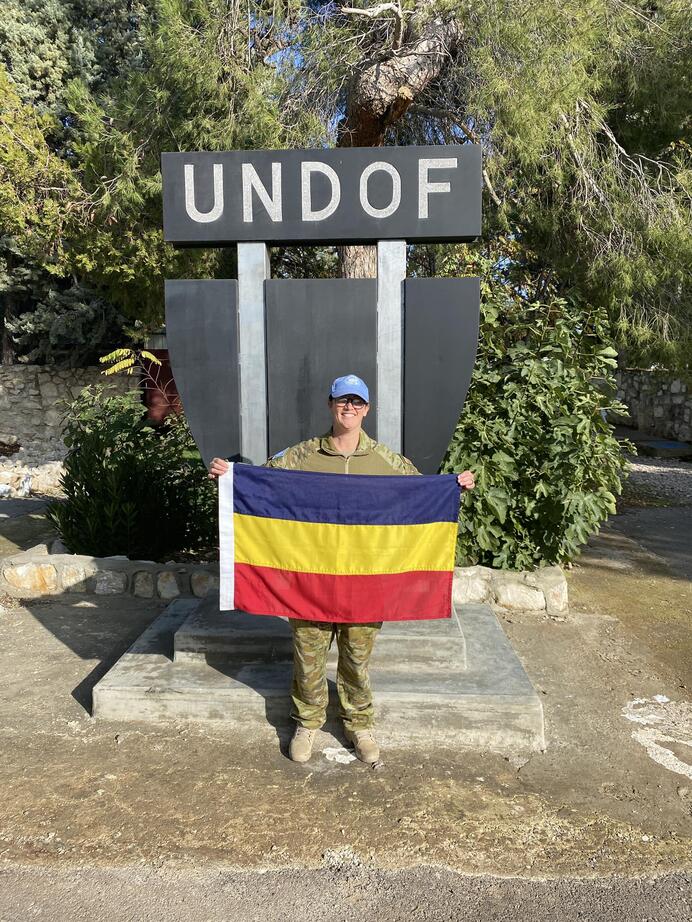 Happy 80th Birthday Brothers & Sisters from Syria!
---
Army Bronze Commendation WO2 Kevin Tobias - Oakey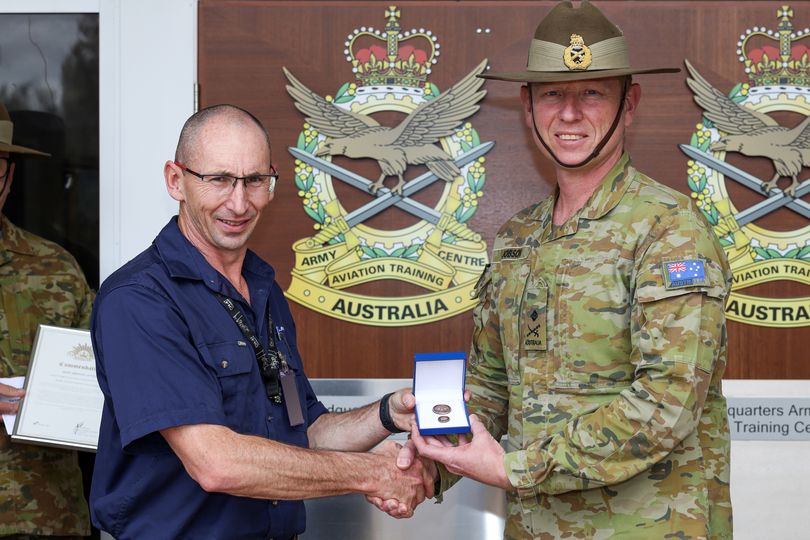 Pictured Above: WO2 Kevin Tobias being presented his Commendation by MAJGEN Stephen Jobson Commander of Aviation Command.
Warrant Officer Class Two Kevin Tobias was awarded an Army Bronze Commendation and commended for his sustained leadership, planning and dedication to duty whilst carrying out his own duty as Operations Warrant Officer and Lead Instructor on CH-47F #Chinook at the Rotary-Wing Aircraft Maintenance School (#RAMS).
Warrant Officer Class Two Tobias's exceptional application of technical skills and superior analytical capacity with multiple appointments has resulted in the identification and remediation of multiple training and resource deficiencies. His skilful management, leadership and commendable dedication to duty have increased Army Aviation's ability to deliver proficient individuals to the wider aviation capability, and directly enhanced the reputation and capacity of the Army Aviation Training Centre by enabling training support to strategic partners.
Congratulations Warrant Officer Class Two Tobias your achievements are in the finest traditions of the Australian Army and the Australian Defence Force.
Image and article courtesy of Defence
---
Recovery Mechs recover - Yackandandah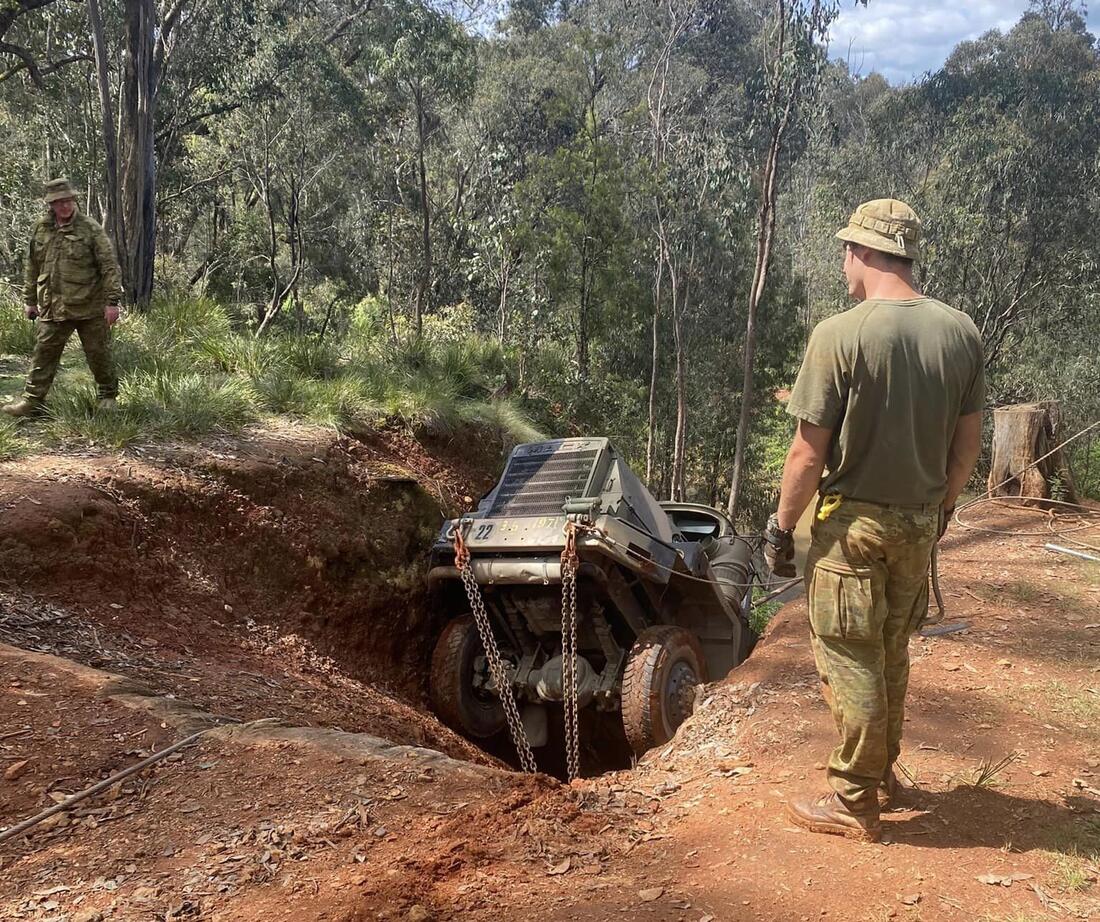 Pictured Above: Students recovering a Mack Truck, Stanley State Forest Yankandandah Nov 2022.
Recovery mechanics train to recover all types of equipment utilising the latest medium and heavy recovery vehicles, including tracked and wheeled armoured recovery vehicles.
Once soldiers they have established the basics of Recovery Mechanics, the next step is to head out into the field in more realistic environment, and for the students it's the nearby Stanley State Forest, Yackandandah.
The students use Decommissioned vehicles, 'casualties', positioned and left in rugged sections of Forest, usually at the bottom of a rockface requiring trainee Recovery Mechanics to retrieve them.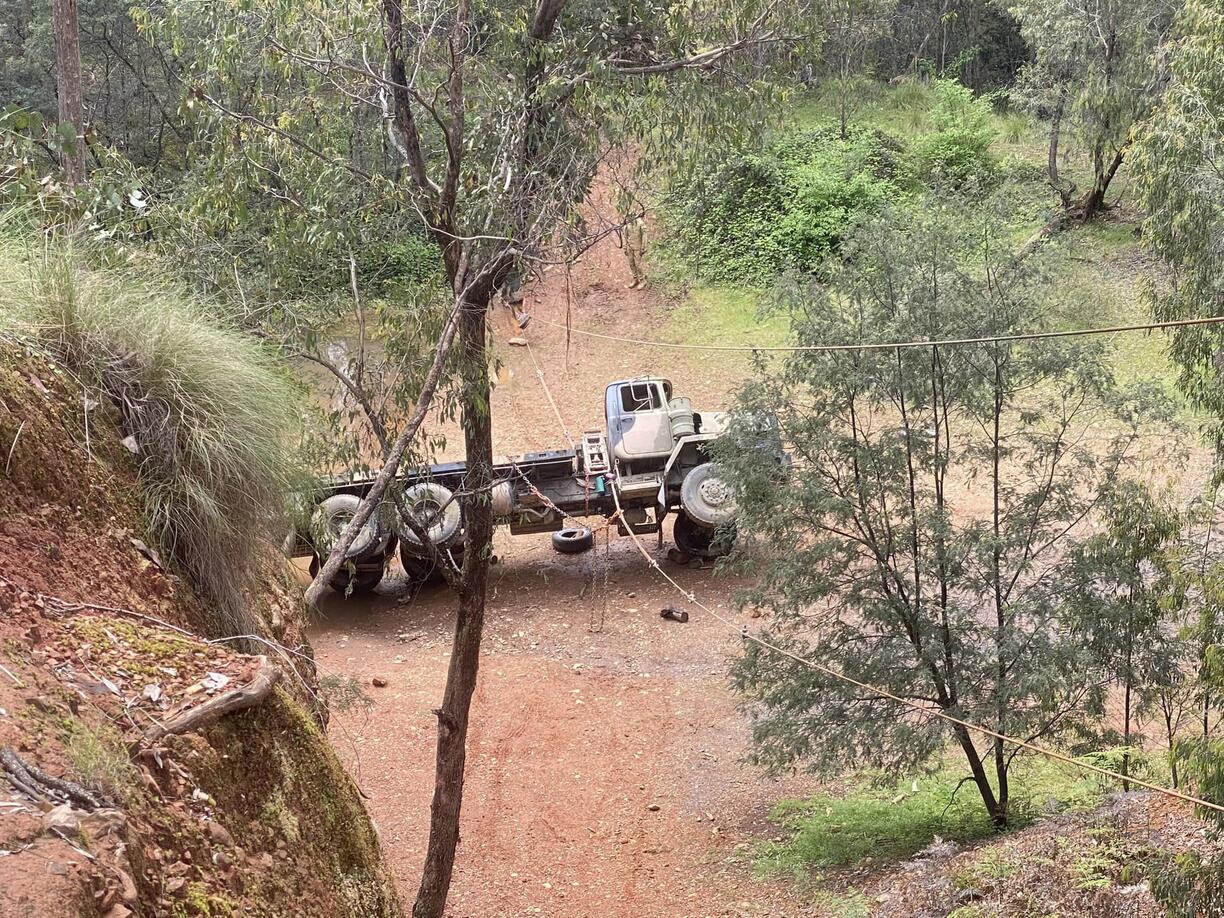 Pictured Above: Students setting up the recovery of a Mack Truck, ALTC Albury/Wodonga Nov 2022.
A geographical feature that makes the 12,000 hectare state-owned forest a particularly good testing site are several man-made cliffs near Yackandandah that were left behind by hydraulic sluicing gold mining in the 1800s.
Using a combination of maths, physics and a specially-equipped tow vehicle, it can take soldiers working as a team of three several hours to winch the training vehicles to safety.
Images courtesy of Everyman's Welfare Service