RAQ Darling Downs Inaugural Luncheon & Tours 2021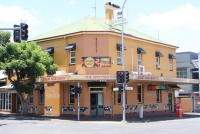 From 22.05.2021 09:00 until 22.05.2021 15:00
Many of you will remember that we had our first Darling Downs function locked in for this time last year. COVID unfortunately put those plans on hold.
I'm pleased to say that we've now booked in our Inaugural function for the Darling Downs, with the details as follows:
Saturday 22 May 2021 – Tours and Luncheon.
0900-1200h - RAMS tours of its facilities for members are interested
0900-1200h - Australian Army Flying Museum (AAFM) hosted tours, concurrent with RAMS tours.
1300h - Inaugural RAQ-DD luncheon

at

the Spotted Cow Restaurant

- 296 Ruthven St, Toowoomba. Parking is on the opposite side of Campbell Street, just up from the pub.

Open to RAQ Members, any serving or ex-serving members of RAEME and their partners.
Costs:
RAMS tours - FREE
Australian Army Flying Museum - FREE (if booked through the Registration Form - Normally $7)
Luncheon - Everyone who attends receive a FREE Gift
Luncheon Cost - Pay as you go, Each RAQ Member, Serving Soldier and up to one Member/Serving soldier guest will receive $5 off each meal
We've also raised an Event on the Website, so keep an eye on Friday Files and the page for all the latest details.
We have some Defence security and COVID requirements to adhere to, so you'll need to book using the registration form by clicking on the button below. Simply complete the details and submit.

I look forward to seeing you at our very first Darling Downs Function.
If you have any questions at all please contact me via email.
This email address is being protected from spambots. You need JavaScript enabled to view it.
Kind Regards
Peter Pile
Darling Downs RAQ Rep