RAEME Corps History Book - Hard Cover
Currently on Order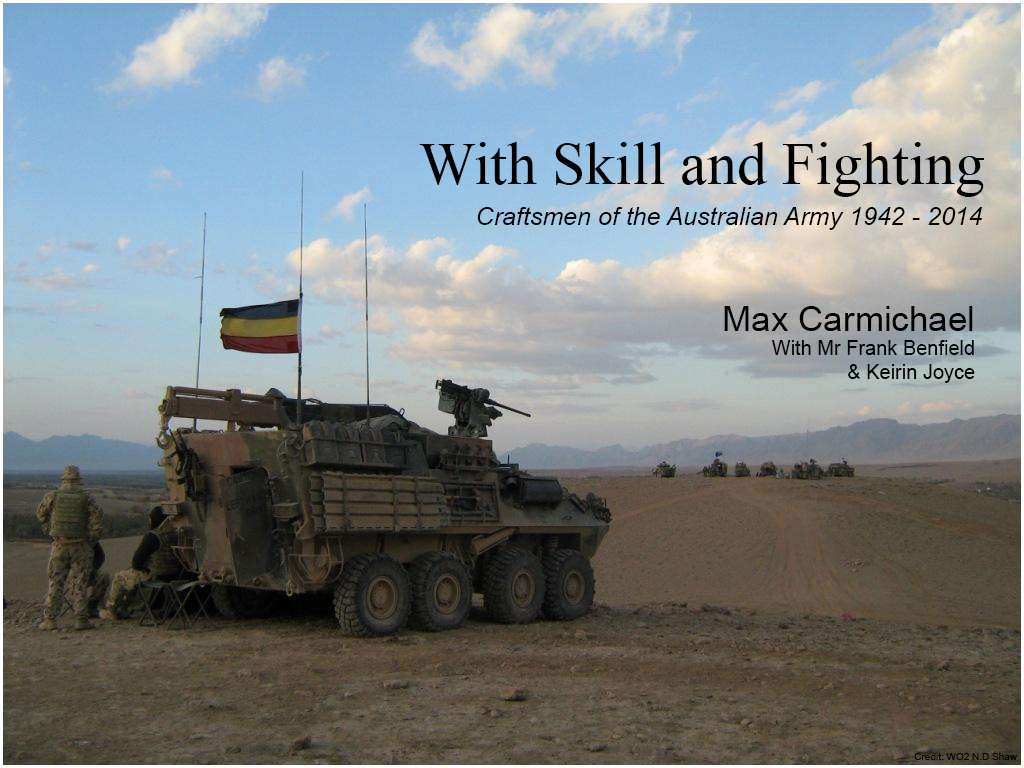 Product Available Date: 2020-07-31
Description
Strictly Limited Edition RAEME Corps History Book - With Skill and Fighting.
With Skill and Fighting is the documented history of the Corps between 1942 and 2014. For avid readers with an interest in the Corps, this is a 'must have' read and chronicles the Corps history throughout this period.
RAQ has a limited number of hard cover books for purchase through our online shop. If you are an RAQ member, don't forget to login to receive the 'Click and Collect option at the checkout for collection at the next monthly meeting free of charge. Unfortunately their is no member discount on this item. If you would like to add extra items to your order please follow through to checkout. Any orders placed including the book and other items are subject to a recalculation of the postage before confirmation of the order. If you have any questions please contact the merchandise member, prior to placing an order.